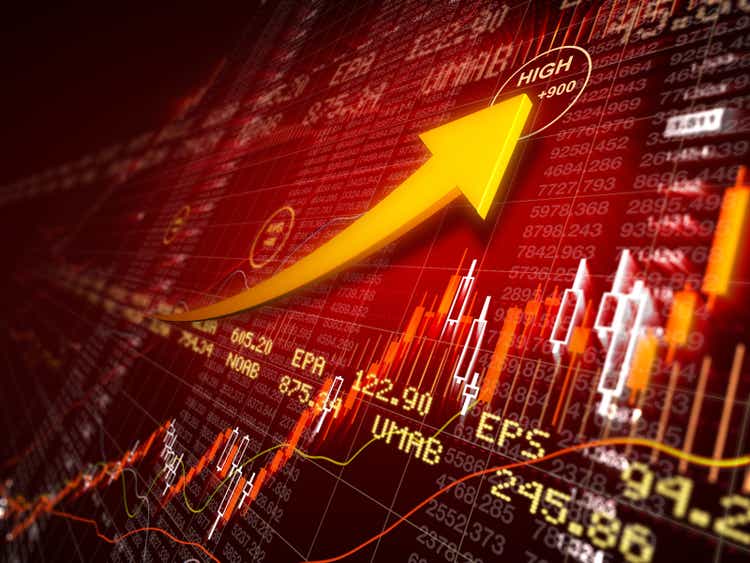 Regeneron CEO Leonard Schleifer and President George Yancopoulos likely went to bed Friday night as two very happy individuals. After all, the biopharma they founded garnered not one, but two US FDA approvals the same day.
On Friday, the agency approved the company's Veopoz (pozelimab) for a rare immune disease followed by high-dose ("HD") Eylea.
Veopoz likely won't hit blockbuster status despite its list price of $34,615.38 per vial, according to Reuters. The news service reported there are fewer than 10 CHAPLE disease patients in the US and less than 100 worldwide. The treatment will become available this quarter.
For Eylea, the expectations are significantly higher. Regeneron (NASDAQ:REGN) is banking that those currently on standard dose Eylea will switch to the HD version given that biosimilar versions of standard Eylea could hit the market as soon as 2024. The advantage of HD Eylea is less frequent dosing,
Eylea is Regeneron's (REGN) second-best selling drug after Dupixent (dupilumab), which it markets with Sanofi (SNY). In the first half of 2023, worldwide, Dupixent brought in ~$5.3B while Eylea's take was ~$4.7B, a 4% drop from the year-ago period.
Switching patients to HD Eylea is also key given that standard Eylea will likely be subject to Medicare price negotiations as part of the Inflation Reduction Act. It is one of the drugs Medicare Part D spends the most on.
HD Eylea wouldn't be subject to price negotiations until 2034 given the law's provision that biologic drugs are exempt for 11 years after approval.
Regeneron (REGN), however, can't breathe a sigh of relief. Due to a Complete Response Letter received in June for HD Eylea, the rollout is already delayed. This has given Roche's (OTCQX:RHHBY) Genentech unit more time to persuade doctors to prescribe its competing therapy, Vabysmo (varicimab), which was approved by the FDA in January 2022.
Year-to-date, Regeneron (REGN) stock is up ~13% and up 30% over the last year. While that's not too shabby, the company will need to look beyond Dupixent, HD Eylea, and Veopoz sales to sustain growth going forward.
That's where Regeneron's (REGN) strong pipeline comes into play. In phase 3 alone, besides label extensions for Praluent (alirocumab) and Libtayo (cemiplimab), it has four monoclonal antibody therapies in development. They are fianlimab for metastatic and adjuvant melanoma; garetosmab for the rare disease fibrodysplasia ossificans progressiva; itepekimab for chronic obstructive pulmonary disease; and REGN5713-5714-5715 for birch pollen allergy and seasonal allergic rhinitis.
The Street is bullish on Regeneron's (REGN) prospects. Over the last 90 days, the average sentiment from 26 sell-side analysts covering the stock is a buy.
In a recent note, Truist analyst Robyn Karnauskas said that Regeneron (REGN) could see as much as a 10% gain on approval of both HD Eylea and Veopoz. Her price target is $1045 (~29% upside based on Monday's close)
Earlier in August, Oppenheimer's Hartaj Singh maintained his outperform rating but hiked his target to $950 from $900 (~17% upside). In July, BMO Capital Markets maintained its buy rating but lowered its target to $960 (~18% upside).
More on Regeneron Pharmaceuticals