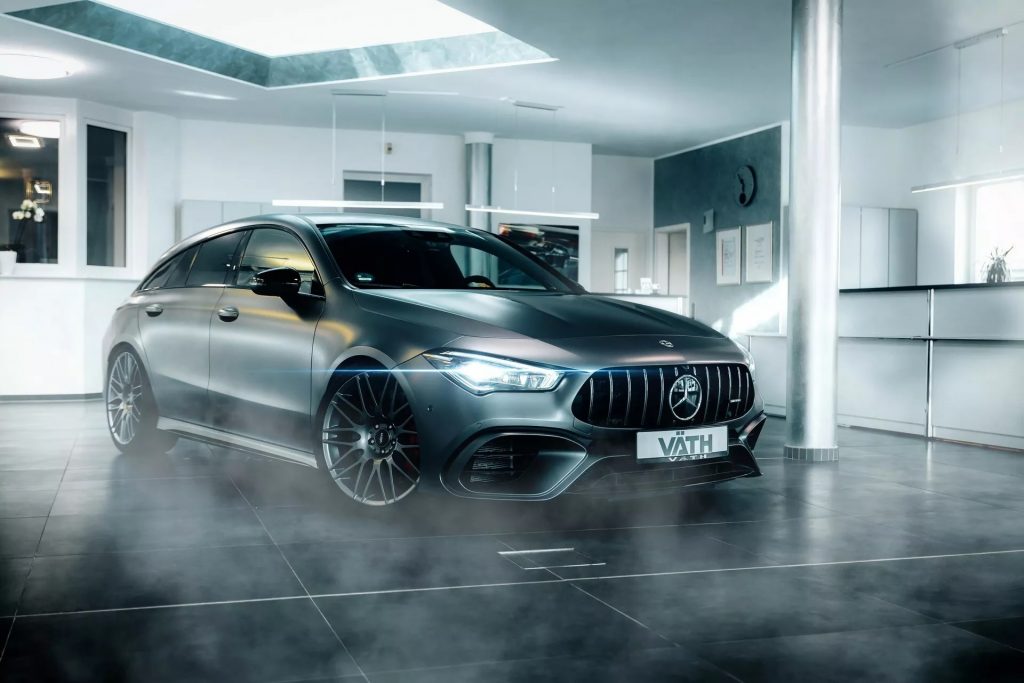 The Mercedes-Benz CLA serves as a compromise between the A-Class and the C-Class in the hierarchy of the three-pointed star marque. It is basically the more performance-focused version of the former. Now, with the benefits of both classes plus a major boost from AMG, the CLA is more potent than ever, but seeing more room for improvement, Vath recently unveiled its latest tuning package for the range.
At its peak, the 2.0-liter turbo inline-four engine of the Mercedes-AMG CLA 45 S produces up to 421 hp and 369 lb-ft of torque. This makes it the most powerful power unit of its class. With the tuning package of Vath though, the numbers are brought up to 490 hp and 457 lb-ft of torque.
The improvements are made possible via a software upgrade as well as the integration of new downpipes and a new exhaust system with an adjustable flap. These are complemented by a new braking system that puts six-piston front calipers with 390 mm discs and braided brake lines. In addition, the ride height of the car is closer to the ground by 0.78 inches through lowering springs to offer better stability and driving dynamics. Lastly, it's fitted with 20-inch wheels hugged by 265/35 winter tires for enhanced grip.
Overall, the upgrades allow the AMG CLA 45 S to sprint from 0 to 62 mph in only 2.7 seconds. There's no mention of changes in the top speed of the vehicle, so we could only assume that it remains at 167 mph, which is still very impressive.