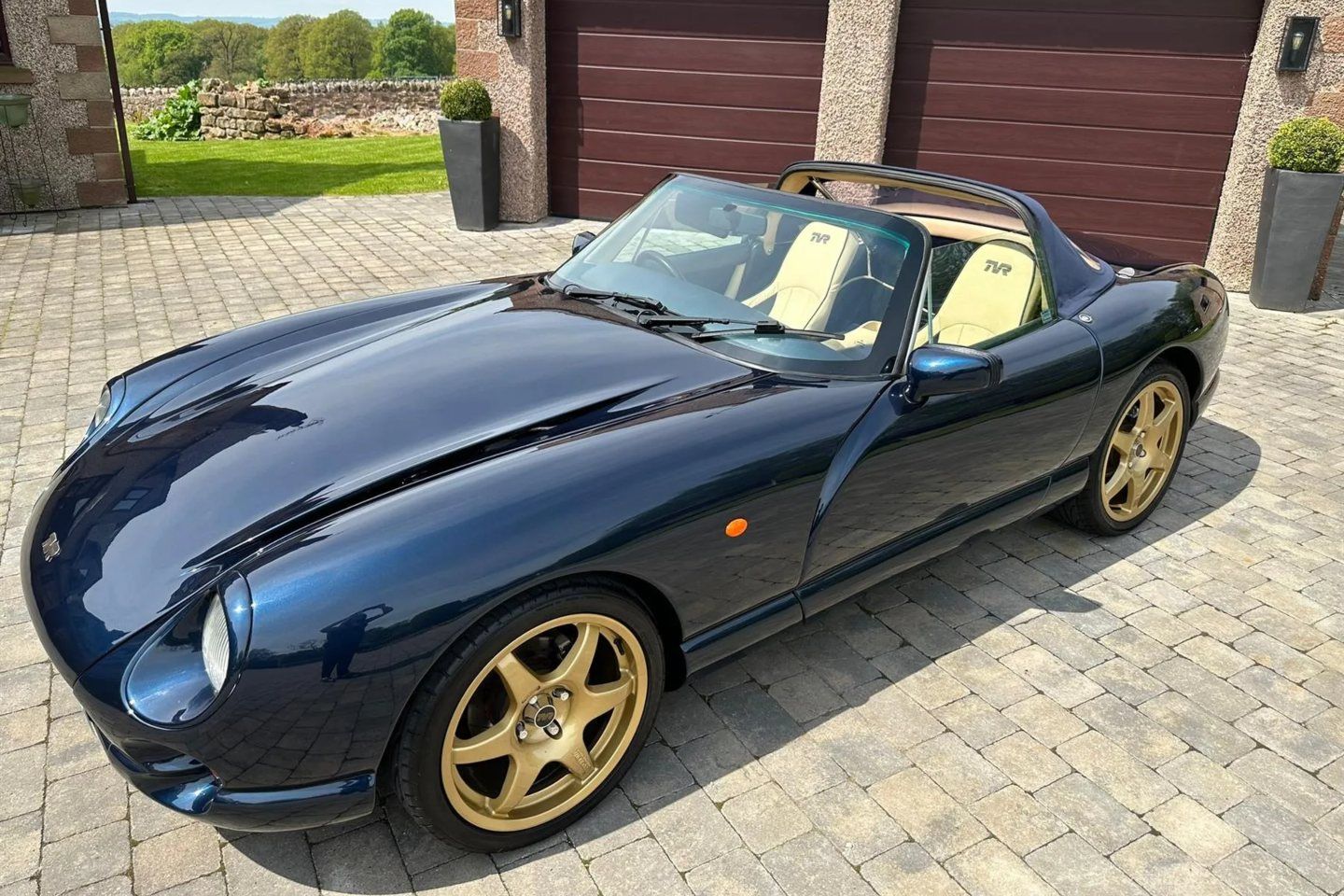 Sometimes, it's not the destination but the journey. And if you want to know why Scott is selling his TVR, after a give-or-take, ten-year rebuild, well, that's a part of it. The other reason is that life moves on a long way in ten years. When Scott bought his Chimaera a decade ago, he told me it came as 'a giant Meccano set'. He'd always wanted a TVR but, at the time, couldn't afford one. Well, not one that was ready-made, at least, so when this car appeared in the classified – at a much-reduced price – it was a match made in heaven.
The previous owner had stripped it down completely – down to the last nut and bolt, pretty much. This was in an effort to sort out some issues with the Chimaera's steel chassis, but, as with so many car projects that fall under the heading, 'I'll get around to it one day,' that day never did come around. The Chimaera remained distributed in many, many boxes until Scott came along and snapped them up.
Now, I'd be jolly wary of taking on someone's not-even-half-finished project, but not Scott. He was very comfortable taking on the challenge. He's an engineer by profession, but in a field quite at odds with Blackpool's lightweight, fibre-glass products. His speciality is heavy haulage – so trains and HGVs. Nevertheless, he felt he had the skills, and, perhaps more importantly, the drive to see it through, which, as the pictures demonstrate, wasn't misplaced.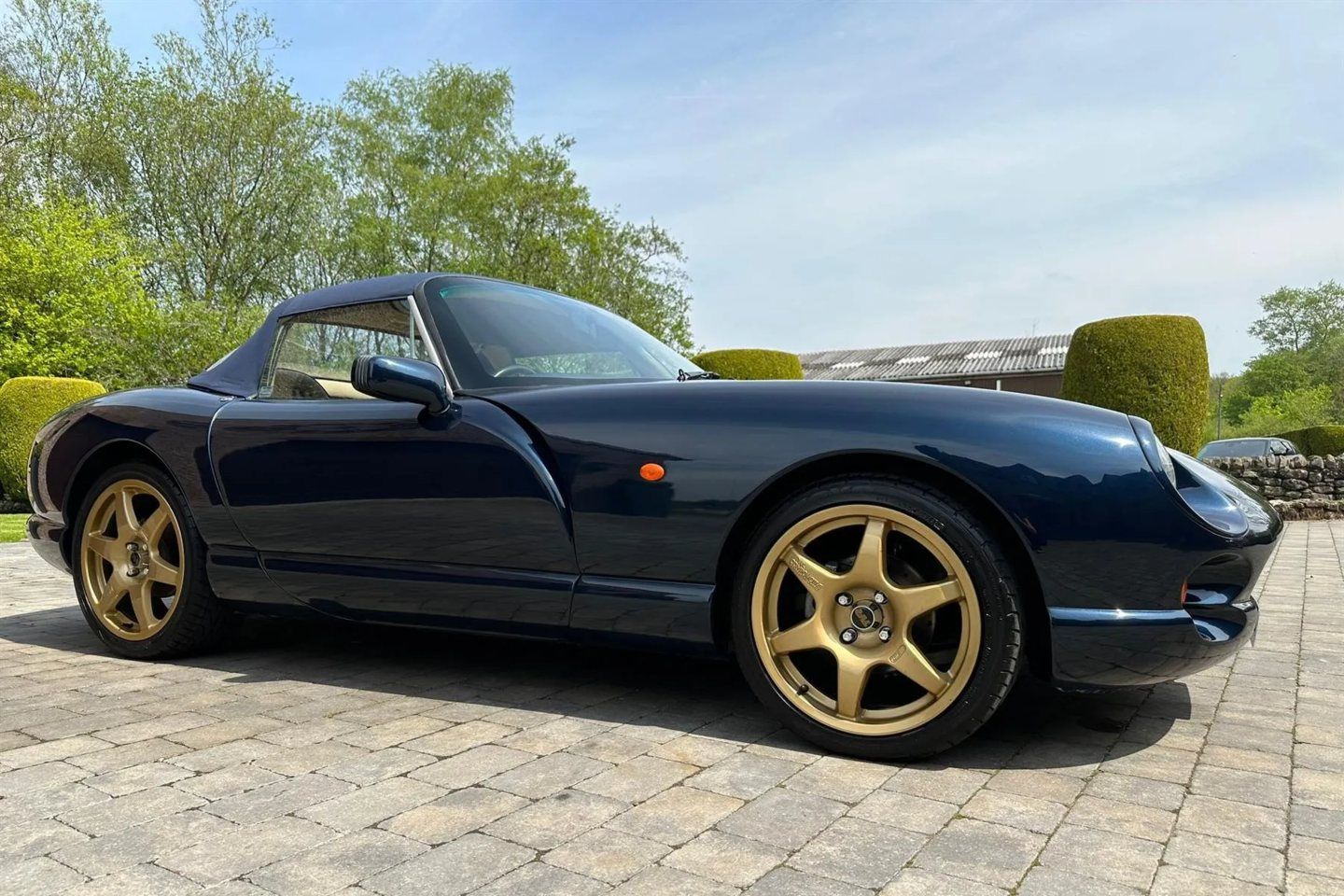 The first job was rifling through all the boxes to see what's what. Then the process of piecing it all back together began, with some making good along the way. The chassis repairs turned out to be relatively light – outriggers mainly – and once they were sorted the chassis sections were galvanised. The engineer in Scott told him that was the way to go, and a much better, much more durable solution for keeping rust at bay than painting. The chassis was rebuilt, and then, according to Scott, the toughest element of the whole project began.
He told me that the wiring loom had been chopped into pieces, and it's all very well having the wiring diagram for a TVR but, like all hand-made products, no two cars are ever the same. To help sort out the problem he turned to the forums for help – including our own, of course – researching, talking to others with the skills or the know-how, and learning on the job. In the end, the fuse box was relocated behind the passenger seat, the battery was relocated to the boot, and he even fitted upgrades, including electric power steering.
Next job was the engine, although that turned out to be a relatively straightforward one. It was stripped down and inspected and, joy of joys, turned out to be in good order. In the end, it was a question of putting it all back together with a fresh set of gaskets and sourcing a T5 Borg Warner gearbox to mate it to. The cooling system, on the other hand, did need some work. I asked him whether he'd upgraded it and he said not. 'There isn't a fundamental design issue with the Chimaera's cooling system, it just needs to be functioning properly'. A lot of the old hoses had collapsed and the original radiator was inefficient, so those were all renewed.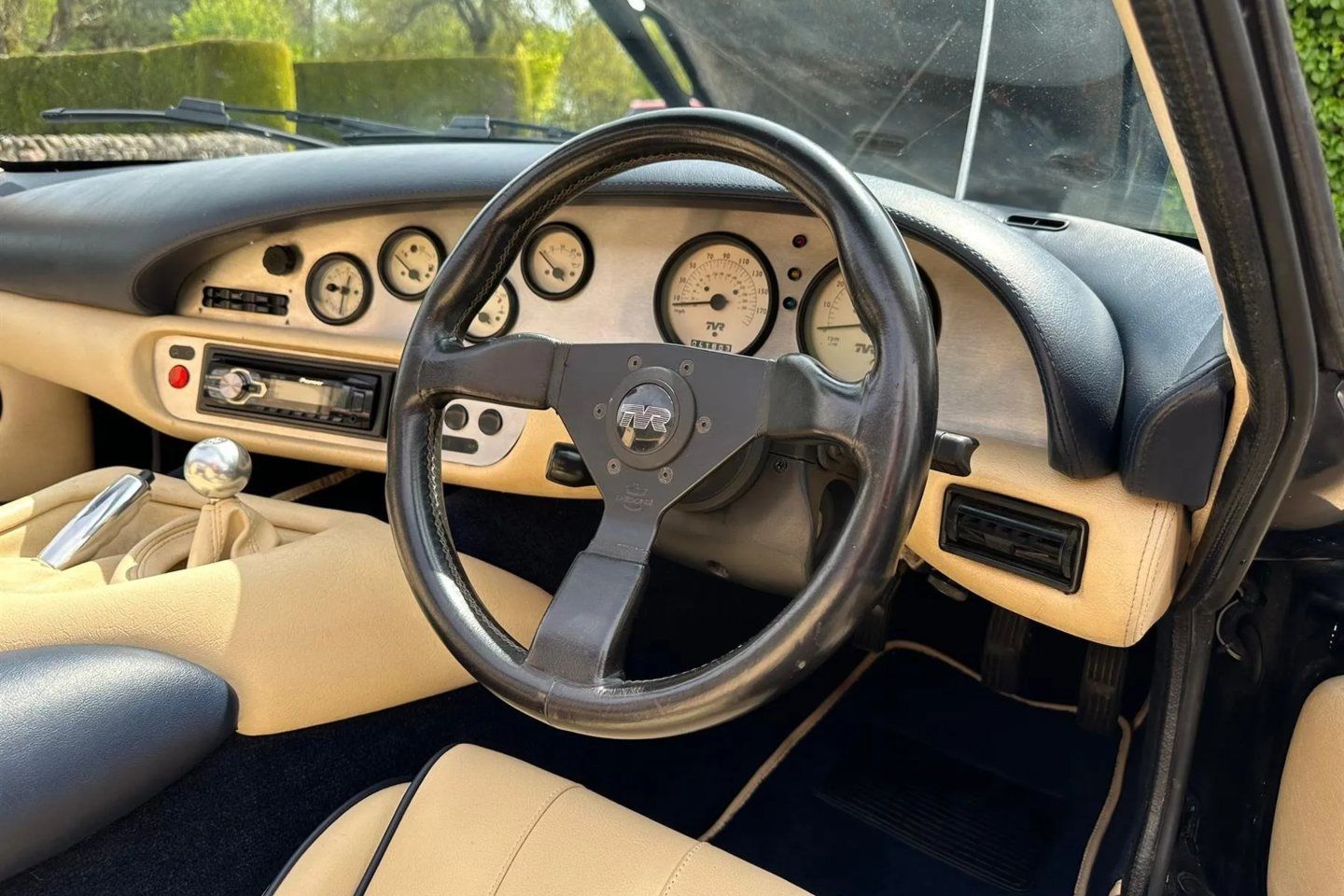 By now the glass-fibre panels had been freshly painted in Starmist Blue, and the car was beginning to take shape. Scott fully admits some of the details are his personal preference and won't appeal to everyone, but as he said, 'I feel I've earned the right to stick my own stamp on it'. That includes the gold wheels and the aftermarket seats, which he bought new but sent away to be trimmed to match the brand-new Wessex Wool carpets. I have no idea what they're like to sit on, but they certainly look the part to me.
The seats were only added six months ago, which brought this ten-year project largely to its conclusion. The reason that it's up for sale is that, as I said at the start, a big part of Scott's fun turned out to be in building the car, not driving it. Also, life waits for no man (or car) and he now has a few other cars knocking about that are, let's just say, even quicker than the TVR. He's not unwilling to start on something else, though. He'll quite happily swap the Chimaera for £15,000, but would also be up for a barter – if you happen to have something interesting to barter with. Another project for him to get stuck into. 'I've never owned a Porsche or Ferrari,' he said, 'and I've got my eye on a Cobra project'.
If you have any of the above, – the £15,000 or the potential project car – then why not use your long weekend to give Scott a call?