Arguably one of the most eagerly anticipated EVs of the year, the enigmatically titled Lucid Air isn't short of headline grabbing numbers. Developed in California and featuring jaw-dropping concept car looks, in flagship Dream Edition guise the luxurious four-door saloon promises up to 1065bhp from twin electric motors, promises a top speed of 235mph and claims it'll travel 520-miles between recharges. 
Of course it's quick off the mark too, despite weighing just over two tons, and can zap from standstill to 60mph in just 2.5 seconds. It's not just the car itself that's fast either, because it's claimed the Air can handle rapid charging of up to 300kW, meaning 300 miles of range can be added in only 20 minutes.
Pininfarina Battista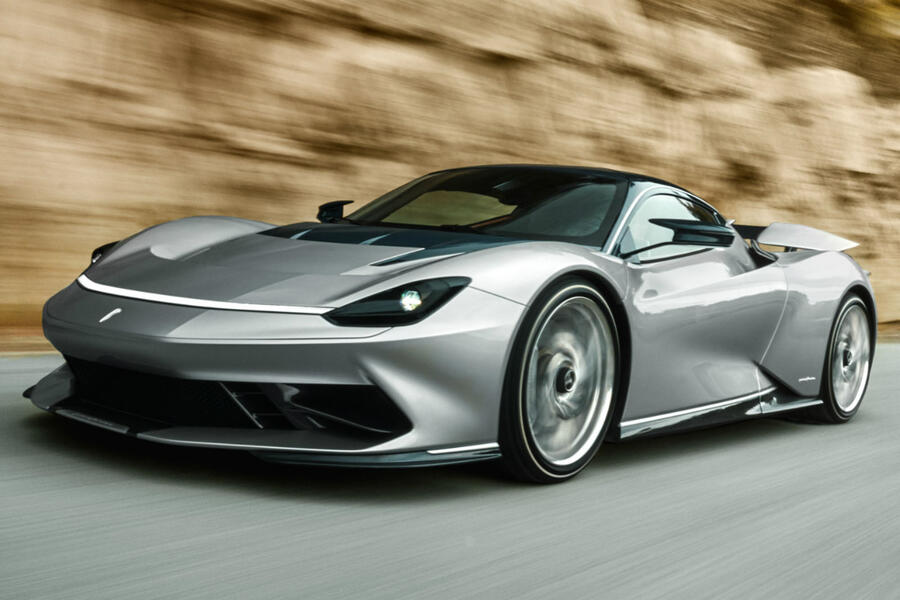 Under the Battista's curvaceous carbonfibre skin is the same powertrain used in the Rimac Nevera. With four motors and a combined output of 1876bhp, performance is ferocious, and although official figures haven't been released, the company claims a two-second 0-62mph time is on the cards. 
Despite being closely related to the Rimac, the two share only about 50% of their components, so the 150 purchasers of the £2 million Pininfarina will be getting a bespoke machine. In fact, the Italian styling house says the Battista is more of a grand tourer than the rather rawer Rimac.