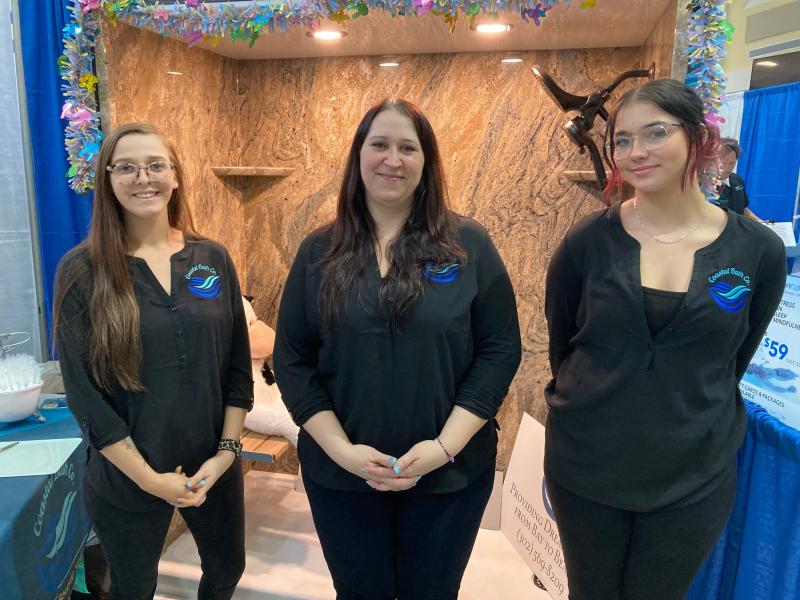 Coastal Bath Company of Salisbury, Md., showed off options for shower remodeling. The company also does bathroom remodeling, baths, showers and bath conversion projects. Representing Coastal Bath Company are (l-r) Rebecca Long, Stephanie Garrity and Hailey Garrity.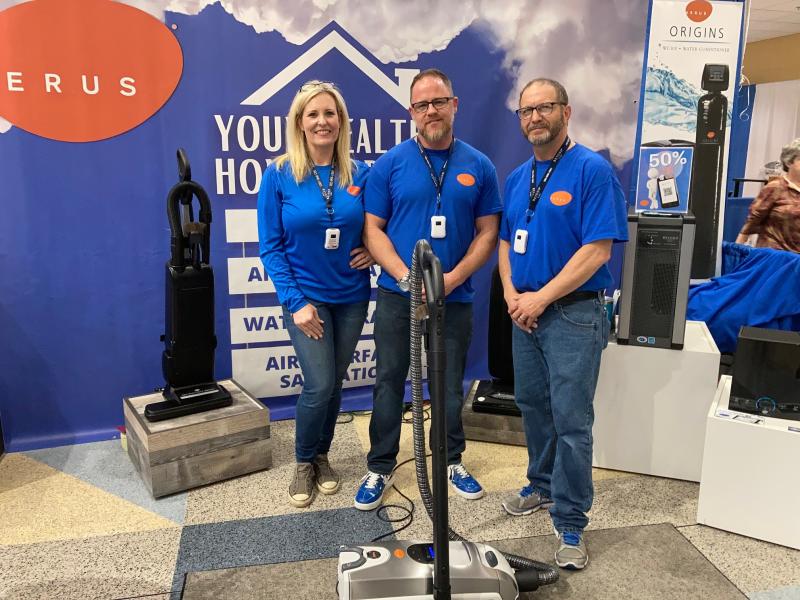 Working the booth for Beyond By Aerus of Delaware, which sells air-purification products, are (l-r) Nicole Walsh, Tom Walsh Jr. and Shawn Hardy.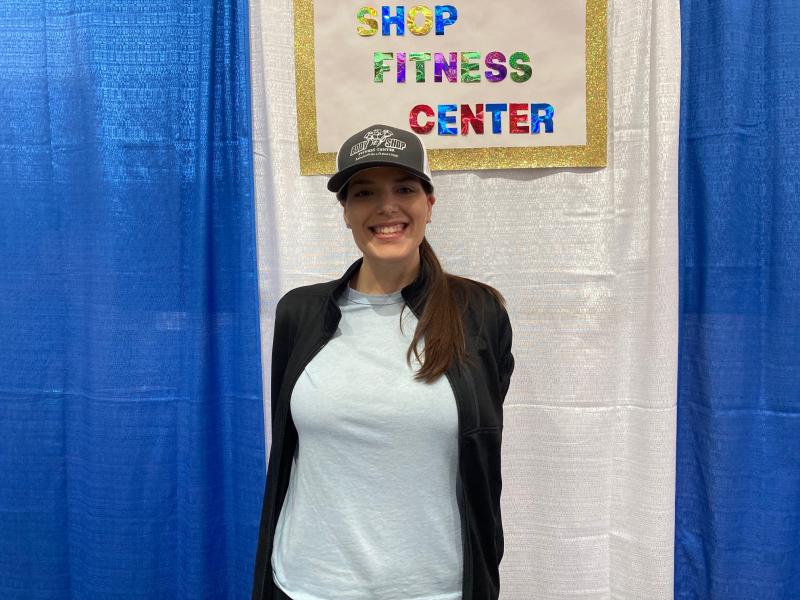 Frances Emery represents the Body Shop fitness center in Rehoboth Beach.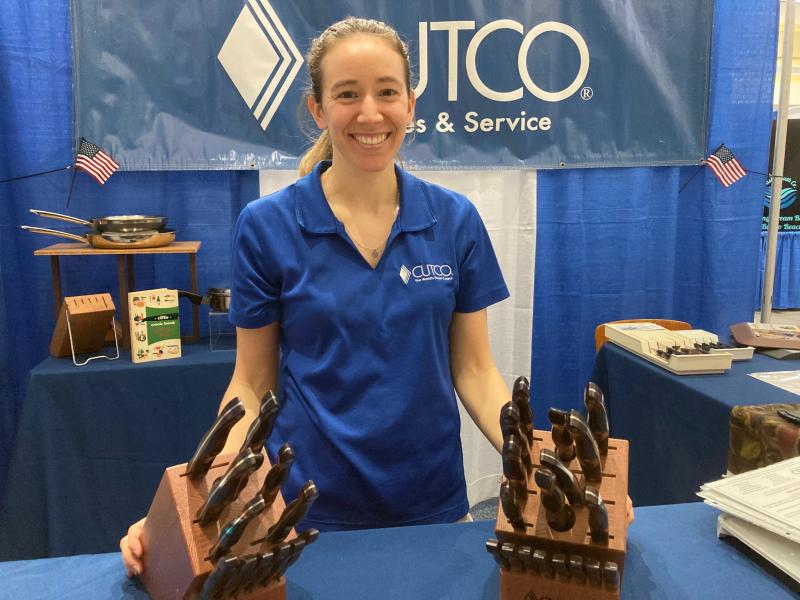 Cutco service representative Kelly Stottlemyer shows off the company's collection of kitchen cutlery.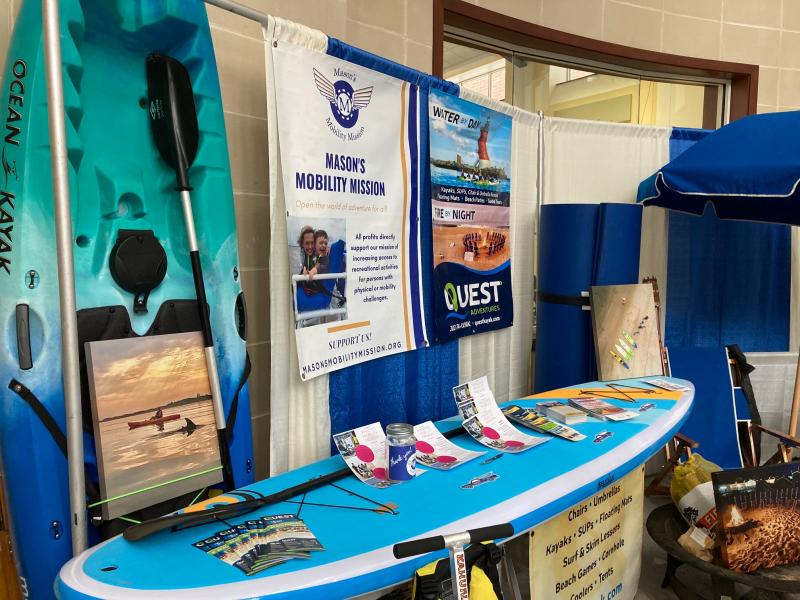 The booth for Quest Adventures featured a stand-up paddleboard, beach chairs and a kayak.
Vendors' booths