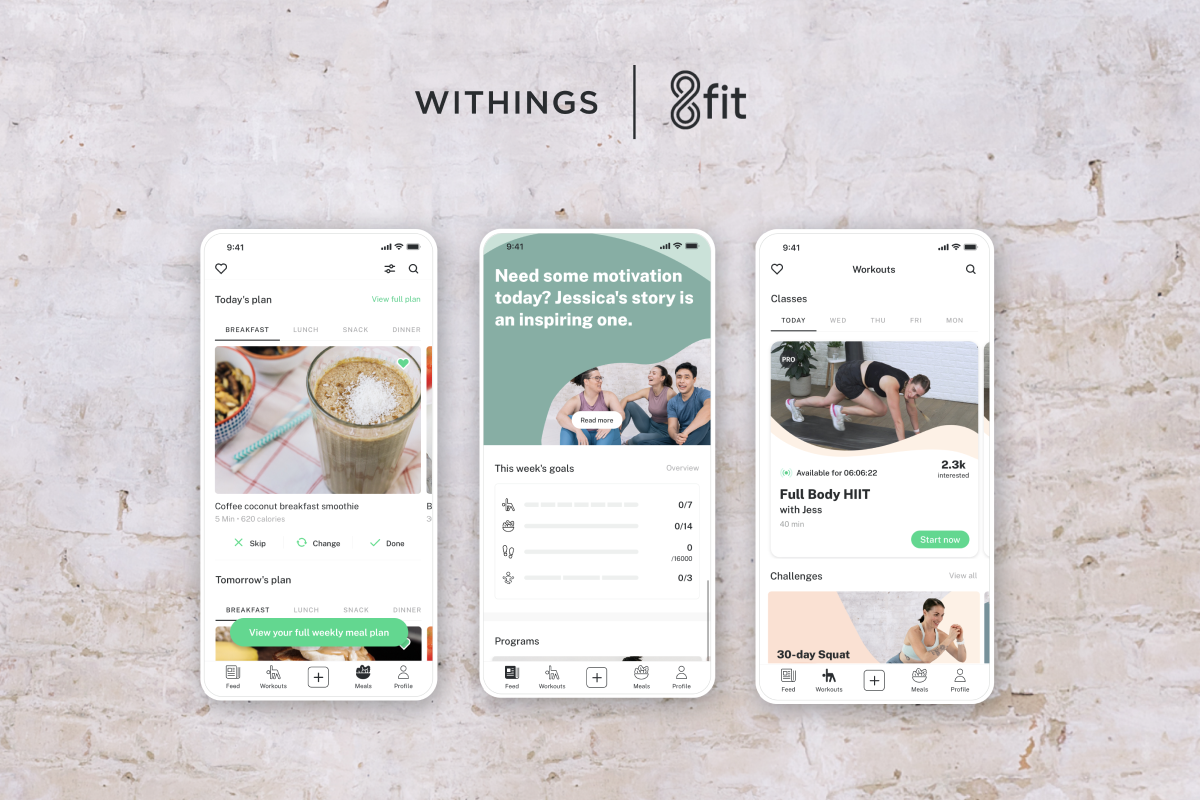 What You Should Know:
–  Withings, the leader in at-home connected health, today announced the acquisition of 8fit, worldwide health, fitness, and wellness app with more than 40 million downloads. Financial details of the acquisition were not disclosed.
– The acquisition is part of a $30M investment Withings is announcing over the next three years in its strategy to combine cutting-edge medical devices with personal health and wellness plans. This news follows last month's announcement of the acquisition of Impeto Medical, a specialist in R&D, manufacturing, and distribution of innovative medical devices for physicians.
8fit Background
Launched in