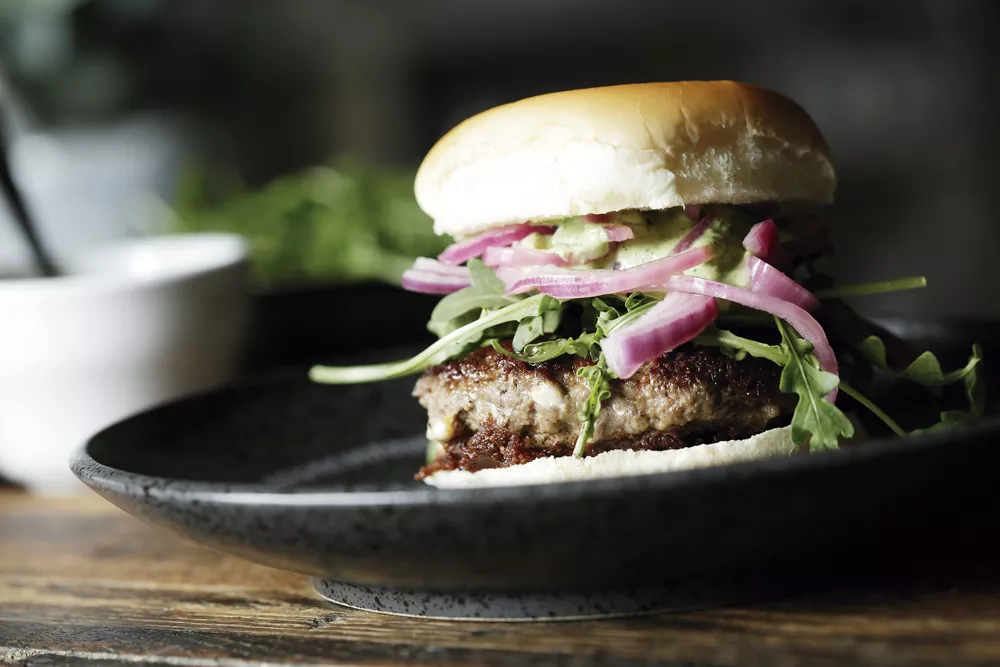 TRY IT YOURSELF: Lamb Burgers
This lamb burger is perfect for spring, when peppery arugula is one of the first greens on-scene. The simple but flavorful garlicky sauce and pickled red onions add beautiful pops of color and flavor. Save time by making the aioli and quick-pickles ahead.
Quick-Pickled Onions
INGREDIENTS
1 red onion, sliced thin
2/3 cup red wine vinegar
1/2 cup sugar
DIRECTIONS
Place sliced red onion into a heatproof, nonreactive dish or jar.
In a small sauce pot, combine red wine vinegar and sugar. Bring to a boil. Turn off heat and pour