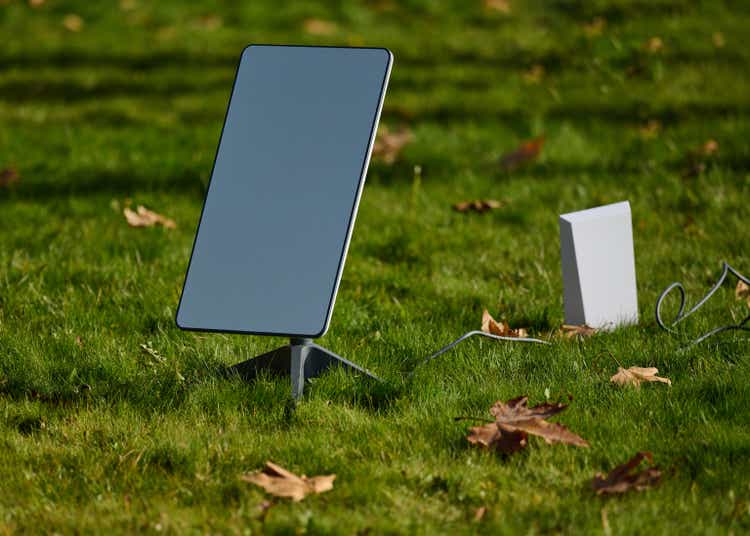 SpaceX (SPACE), the private space exploration and engineering company run by Elon Musk, is reportedly working with content delivery company Cloudflare (NYSE:NET) in an effort to boost Starlink, its satellite internet service.
The companies are looking at ways to boost Starlink's network of data centers across the globe, The Information reported, citing a person with knowledge of the project. If the efforts are successful, it could boost Starlink's speeds to customers.
According to SpaceX's website, Starlink users typically have download speeds between 25 and 220 Mbps, with the "majority" over 100 Mbps. Upload speeds range between 5 and 20 Mbps.
Neither SpaceX nor Cloudflare (NET) immediately responded to a request for comment from Seeking Alpha.
In April, SpaceX changed the pricing of its Starlink satellite internet service. Limited capacity customers are now charged $120 per month, up from $110 per month, while excess capacity customers saw their monthly charge trimmed to $90, down from $110.
RV customers were handed a $15 increase to $150 per month.
Earlier this month, it was reported that SpaceX (SPACE) turned a profit in the first three months of the year, generating $55M in profit on $1.5B in sales. Its sales this year may be in the range of $2.5B to $3B, based on an estimate of its subscriber growth.
In the past, Musk has hinted that once Starlink, which accounts for the vast majority of SpaceX's revenue, becomes profitable, the company will go public.
More on CloudFlare, SpaceX, etc.