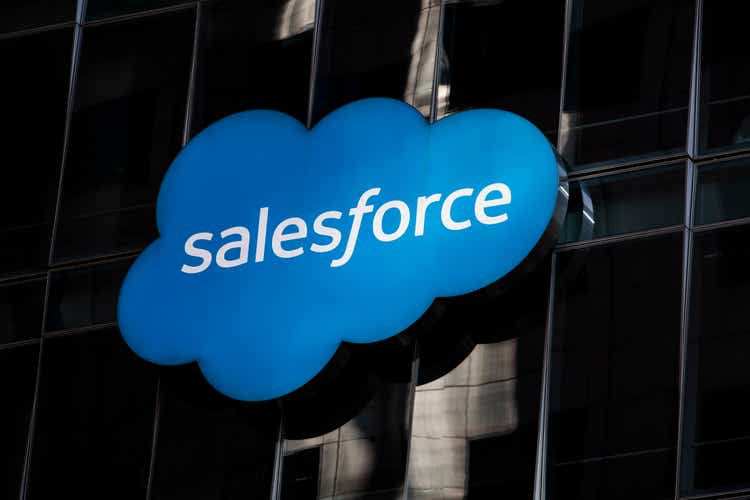 Salesforce (NYSE:CRM) is slated to report first-quarter results on May 31 and Wedbush Securities said the Marc Benioff-led company is likely to show "increased deal stability," citing recent checks.
"While the macro is not roses and rainbows and CRM is still battling through various headwinds, overall we saw stronger cross-sell activity this quarter and particular strength out of the Tableau front with a number of larger more transformational suite wide deals inked during the quarter," analyst Dan Ives wrote in an investor note.
Ives, who has an outperform rating on Salesforce (CRM), also noted that the company is likely making "major strides" to integrate Slack into its broader software and customer relationship management software suite, which could fuel "major collaboration deals."
Salesforce (CRM) has undergone a number of cost cutting measures in recent months, spurred by interest in activist shareholders, but Ives believes that is largely finished and the company's margins should benefit as a result as it balances growth and profitability.
Artificial intelligence has captured the mindset and attention of many investors and companies and Ives is expecting more from Salesforce (CRM) on the topic, as it looks to monetize the technology with its "massive installed base."
"We believe this is a major land grab opportunity that could significantly benefit CRM over the coming years and could increase overall revenue by $4 billion+ annually based on our estimates and field work by 2025," Ives wrote.
A consensus of analysts expect Salesforce (CRM) to earn $1.61 per share on $8.17B in revenue.
More on Salesforce