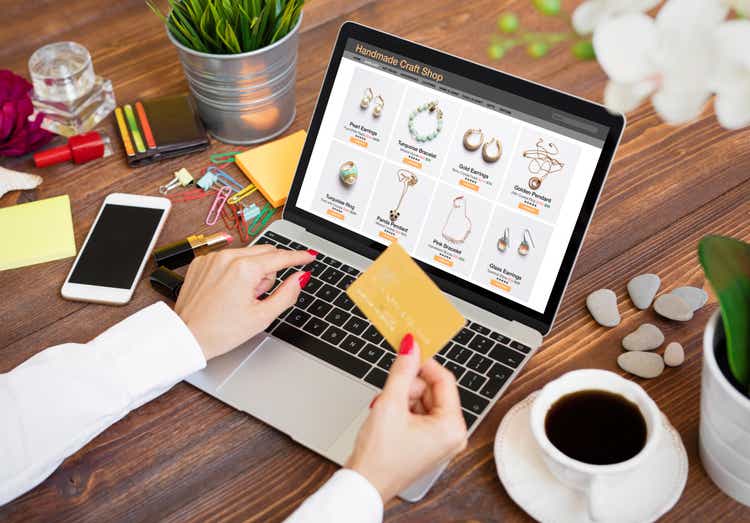 Revolve Group (NYSE:RVLV) shares rose sharply on Friday after the company exceeded Q4 expectations and forecast continued sales momentum.
For the fourth quarter, GAAP EPS of $0.11 beat expectations by $0.01 while $259.15 in revenue came in $18.74M above consensus estimates. The profit beat came despite a 340 basis point contract in gross margins amid a highly promotional retail environment.
Active customers increased by 91K in Q4, bringing total customers to 2.34M as of the close of the calendar year. The company said that the addition of 500K active customers during the full year beat previous customer growth records "by a wide margin."
"While the macroenvironment has become more challenging in recent quarters, we have moved quickly and made progress in balancing our inventory investments while continuing to deliver profitable growth that truly stands out within our sector," said Mike Karanikolas, co-founder and co-CEO. "We are more excited than ever about the opportunity that lies ahead. With our technology and data-driven culture, financial discipline, operational excellence and innovative team, we believe we are well positioned to continue to take market share."
He added in a call with analysts that the company's inventory position appears to be normalizing into 2023, allowing for less pressure on margins. Additionally, thus far in Q1, net sales have increased by a mid-single digit percentage, according to Karanikolas.
"New customer growth remains healthy year-over-year and we drove a further sequential improvement in our inventory dynamics through the month of January 23," he added.
Shares of the online fashion retailer rose about 2% on Friday.
Read the earnings call transcript.