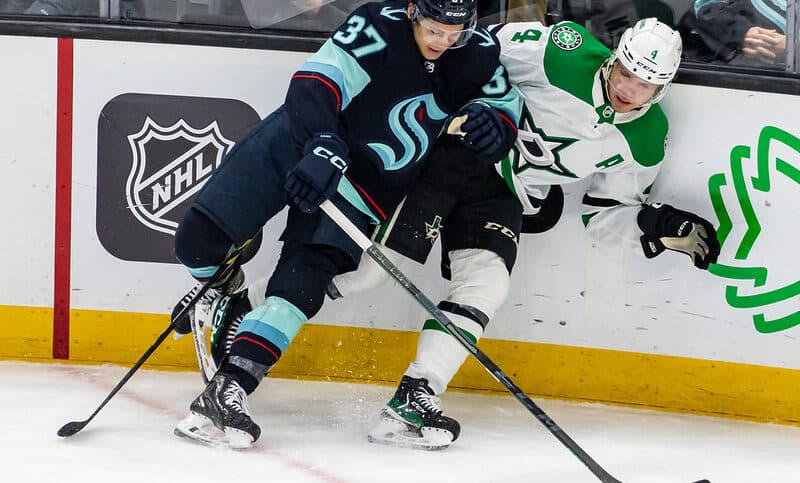 Consistency is key
The Seattle Kraken has routinely been the more aggressive team throughout the playoffs – with one previous exception. Entering Game 6 of the 1st round playoff series against the Colorado Avalanche, Seattle held a 3-2 lead – with a chance to close out the series on home ice. Instead of playing with the same intensity they had through games 1-5, they came out nervous and flat-footed. Colorado capitalized on this, resulting in a 4-1 loss and a decisive Game 7 in Colorado (which Seattle won, but that is beside the point.)
In that game, Colorado outshot Seattle 39-23, had more faceoff wins, and was simply the better team. 
Fast forward to Game 4 of the Dallas series, and it was a case of Groundhog Day. The Kraken lost 6-3 – but the score does not showcase just how poorly the Kraken played. The team had a whopping 10 shots through the first 40 minutes of play. The only box score category the Kraken controlled was the hits column (41 to Dallas' 24). Thankfully, the boys finally woke up to play a respectable 3rd period.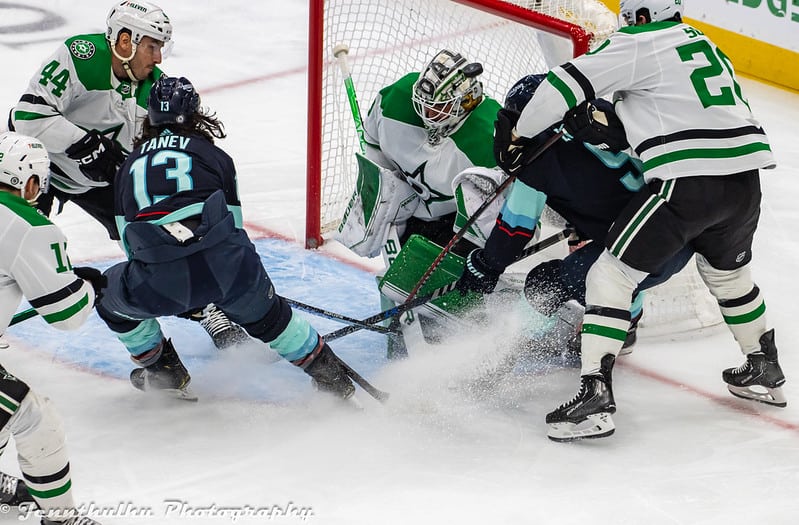 The 3rd period
Going into the 3rd period down 5-1, Seattle had 2 options: play a rough style of game to set the tone for Game 5, or they could make an offensive push to make the game more respectable. Personally, I expected the former. After allowing 5 goals on 22 shots, Coach Hak made the move to give goaltender Philipp Grubauer the rest of the night off. Martin Jones saw his first in-game action in over a month. The Kraken decided to play competitively. They did not roll over and surrender (unlike Dallas did in Game 3 when they lost 7-2). 
The Kraken made it 5-3 with 4 minutes left in the game before Dallas buried the empty netter to seal the deal.
What needs to happen in Game 5
The series is now a best 2-of-3. Winning Game 5 is essential. The Kraken set the tone in the 3rd period of Game 4 by allowing only 2 shots on goal. While the Kraken have made themselves known for being a hard-hitting physical team, they also dominated the game in the takeaway category. They bested Dallas 21-5 on the night. Continuing to build on this will improve the possession game. Coming out of the gate strong offensively and setting the tone will also be key. Finally, continuing to build on their faceoff wins will naturally create more offensive opportunities.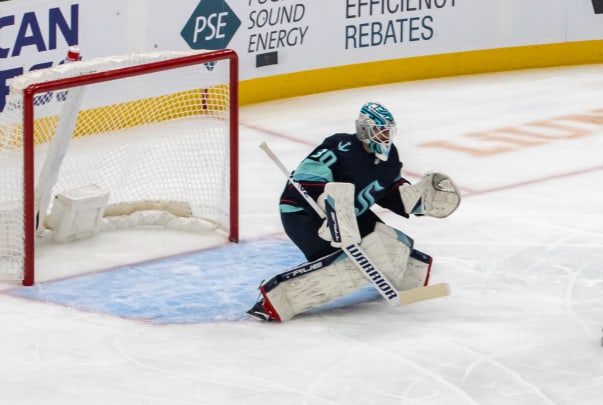 Focusing on these three aspects of their game will drastically improve their chances of coming home for Game 6 up 3-2 in the series. It will also create an opportunity to erase the memories of the Colorado game and rewrite history. Puck drop is at 6:30 PM PST Thursday, May 11th.