Do you like to go on city breaks? They are an excellent opportunity to discover a city – at least its main highlights and vibe. Read this article to find the most affordable city breaks and the most expensive city break.
I have included in this article the top 10 cheapest city breaks and the top 10 least affordable city breaks so that you can easily decide where to go next.
But before the top, I need to add an important note.
As you read this article on the best city breaks for the budget, you will see that they are from almost all continents.
Obviously, if you are from Europe, a city break in China or the US won't be the best idea, as with the airfare costs, it will not be worth having just a city break in that city.
Similarly, if you are from the US, a city break to Indonesia won't be as cheap for you as for someone visiting from somewhere else in Asia.
I also have to add that these top city breaks are from Bounce and are based on their City Break Cost Index. They took into consideration hotel room (price per night), the cost of a bottle of wine, the cost of a one-way local transport ticket, the price of a meal at a restaurant, that of a taxi ($ per km rate), and that of a draught beer – all resulting in a score (out of ten).
For each city, I have included a few reasons to visit and some attractions – so that if you do not know the city well, this would be a chance to see if you would consider visiting it or not. Let's dive right in.
The first section is dedicated to the cheapest city breaks.
1. Timisoara, Romania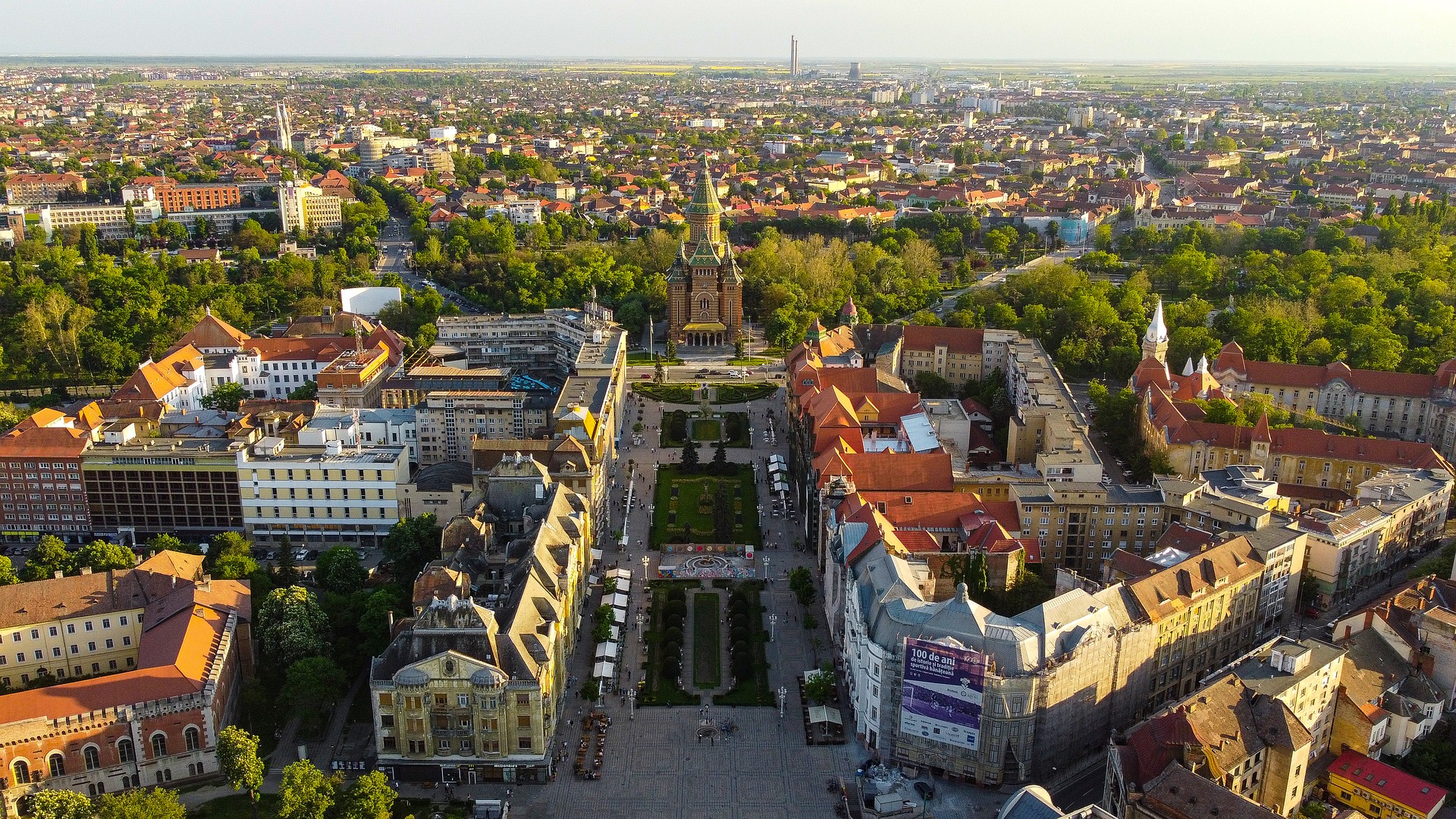 Tucked away in western Romania, Timisoara is a mid-sized city overflowing with beautiful public squares, ornate churches, diversified cuisine, and a dynamic arts scene.
Timisoara is the cheapest city break – and it was a surprise for me too, but I am proud that a city from my country ranks number one on this top.
Another plus for this city is the fact that it is the European Capital of Culture in 2023!
Timisoara, the "City of Flowers," is a hidden gem in Romania. This charming city is known for its vibrant parks, stunning architecture, and rich history. Stroll through Union Square, where you'll find the magnificent Metropolitan Cathedral and the colorful Baroque Palace. Don't miss the stunning Union Square Orthodox Cathedral.
Why Visit Timisoara? It's an affordable destination with a lively cultural scene and a rich historical backdrop, making it perfect for a relaxed city break. Plus, the food in Romania is great!
2. Buenos Aires, Argentina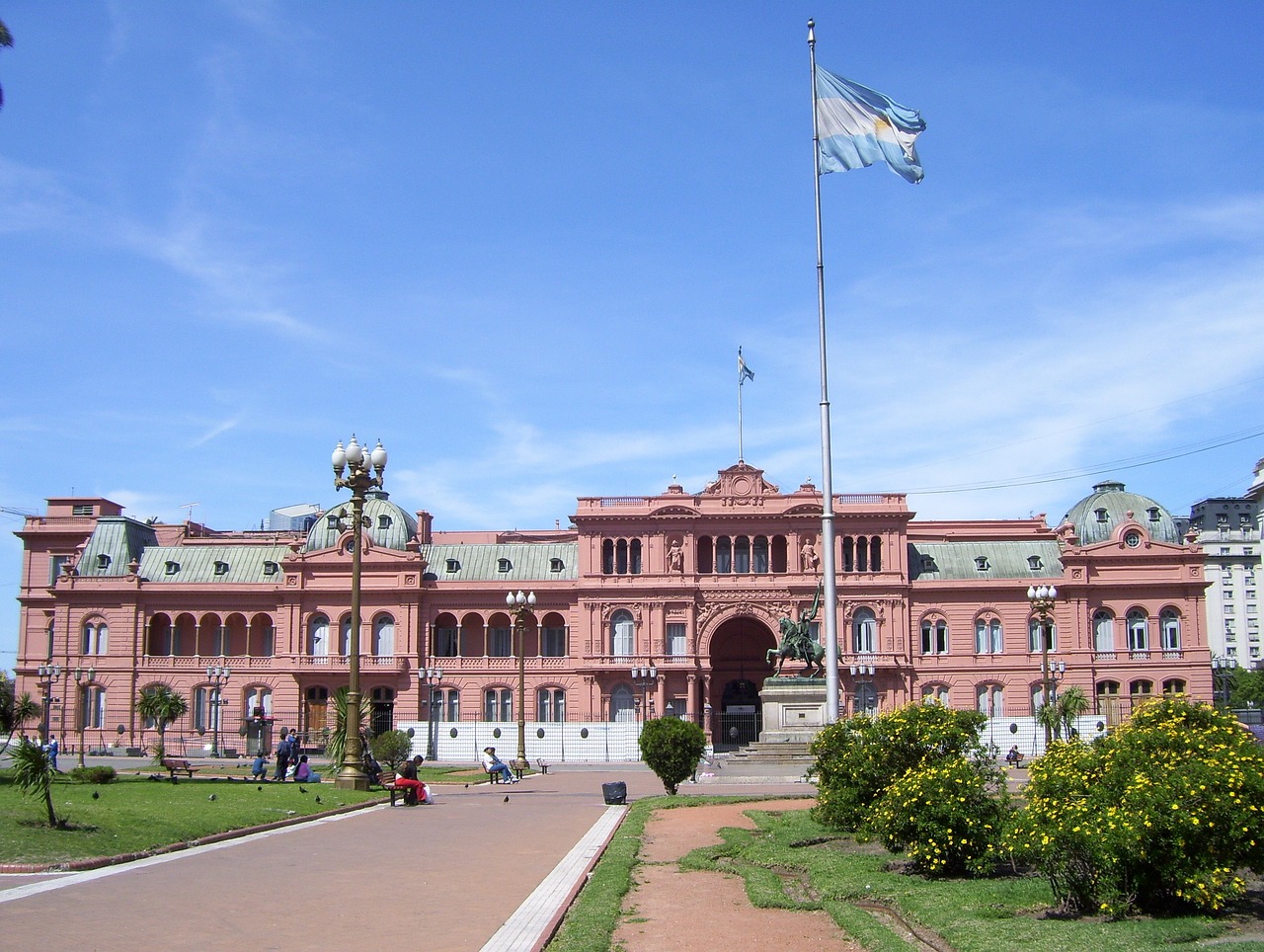 With its grand boulevards, European-inspired architecture, and lively passion for tango, Buenos Aires offers an elegant and exhilarating South American experience. The Argentinian capital is also one of the most affordable destinations.
Wandering Buenos Aires will allow you to feel like stepping into a different era. Stroll past colorful buildings in antique French and Italian styles, pause for a coffee at a corner cafe, and make sure to catch a free tango show in Plaza Dorrego. I have an extensive travel guide for Buenos Aires, make sure to read it!
San Telmo and La Boca are two of the oldest and most atmospheric neighborhoods. Sample mouthwatering Argentine steak in local parrillas (steakhouses) and savor world-class wine.
Why Visit Buenos Aires? This city boasts a unique blend of European and Latin American influences, making it a vibrant and budget-friendly destination.
3. Baku, Azerbaijan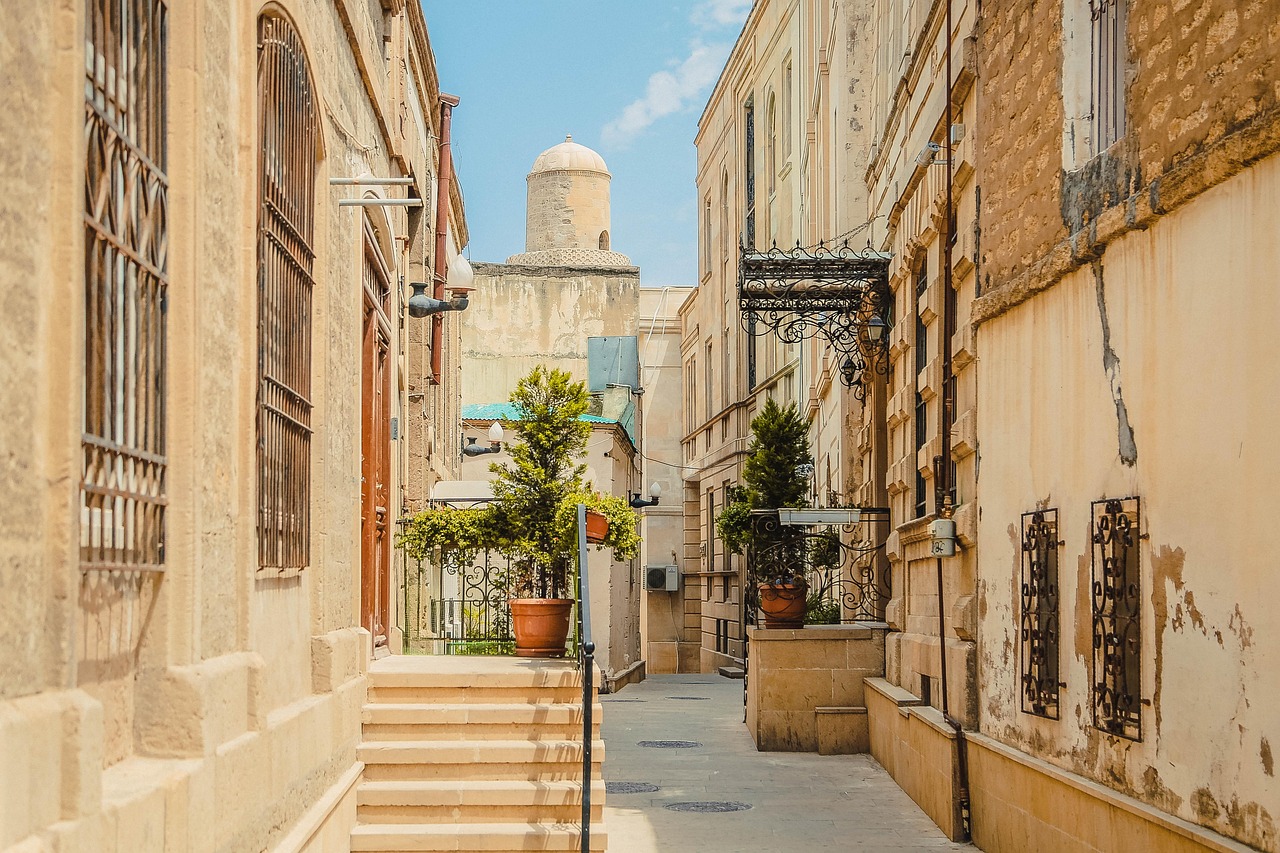 Baku, the capital of Azerbaijan, is a blend of ancient history and modern architecture. Visit the UNESCO-listed Old City, known as Icheri Sheher, with its narrow winding streets and historic mosques.
Experience the futuristic Flame Towers and the stunning Heydar Aliyev Center designed by Zaha Hadid.
Why Visit Baku? Baku offers a mix of history and contemporary elegance.
4. Yogyakarta, Indonesia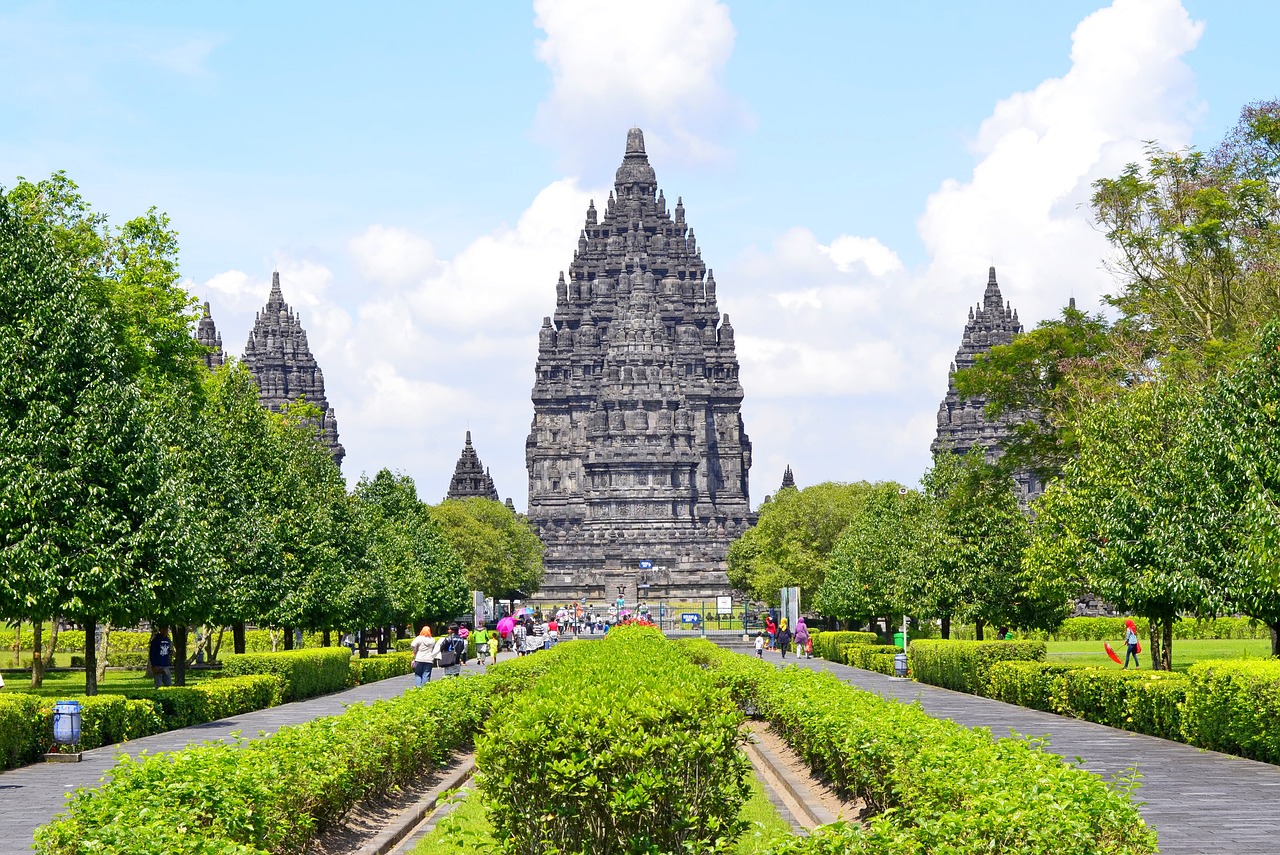 Yogyakarta, often simply called "Yogya," is the cultural heart of Indonesia. It may not be the first destination that comes to mind when thinking of the most affordable city breaks, but the numbers don't lie.
When visiting Yogyakarta, you can explore the awe-inspiring temples of Borobudur and Prambanan, both UNESCO World Heritage Sites. Wander through the bustling Malioboro Street for shopping and street food delights.
So why Visit Yogyakarta? It's a city filled with ancient wonders, cultural treasures, and affordable delights, making it perfect for budget-conscious travelers.
5. Tbilisi, Georgia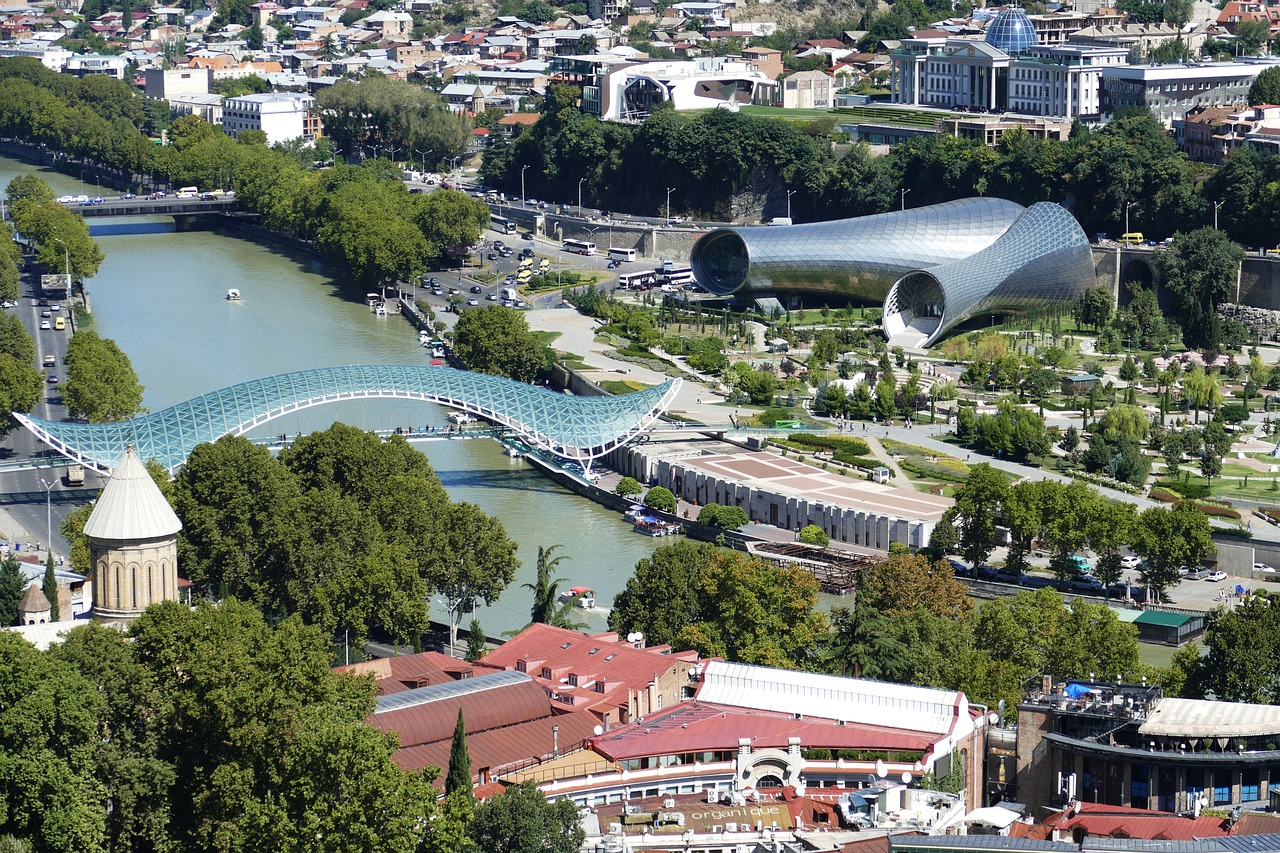 Tbilisi is the capital of Georgia and a captivating mix of old and new and, as the research shows, also one of the cheapest city-breaks in Europe.
During a short visit, you can stroll through the historic Old Town with its winding streets and colorful balconies. Also, you can visit the futuristic Bridge of Peace and the ancient Narikala Fortress for panoramic city views.
If you go in the autumn, enjoy Tbilisoba – a nice and fun event!
Why Visit Tbilisi? It's a city that combines rich history, warm hospitality, and affordability, making it an ideal city break destination. 
6. Brno, Czech Republic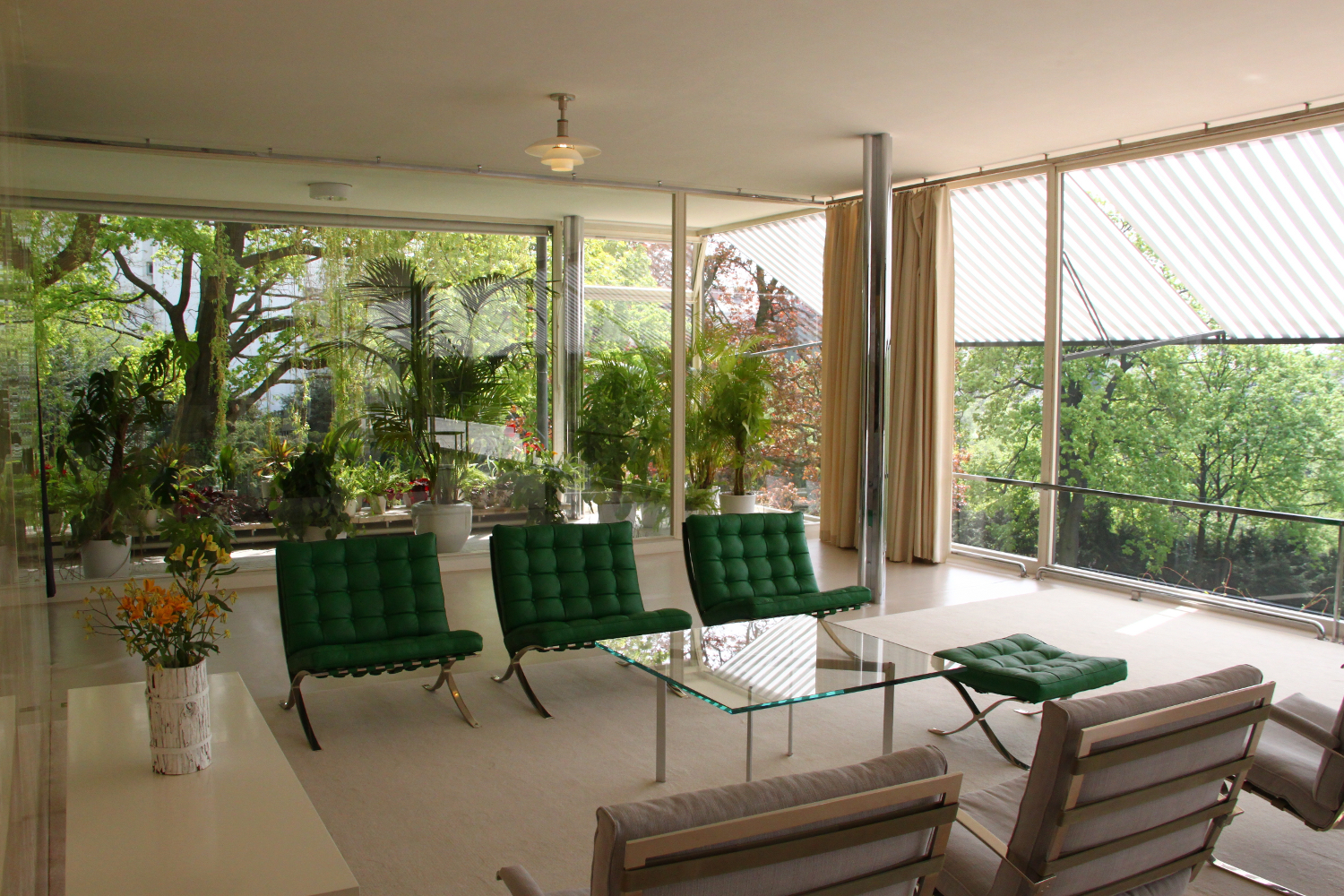 Brno, the second-largest city in the Czech Republic, is often overlooked but packs a punch in terms of charm. I visited it a few years ago and I discovered so many interesting places to visit and things to do – you can definitely include it on your list of European city-break destinations to discover!
Explore the impressive Špilberk Castle and the stunning Cathedral of Saints Peter and Paul. Enjoy the vibrant café culture in the cozy squares. Check out Villa Tugendhat for a piece of interesting architecture, but also for the historical facts you will learn on your guided tour (we liked it!)
Why Visit Brno? It's a budget-friendly alternative to Prague, offering a rich cultural experience without the crowds.
7. Shanghai, China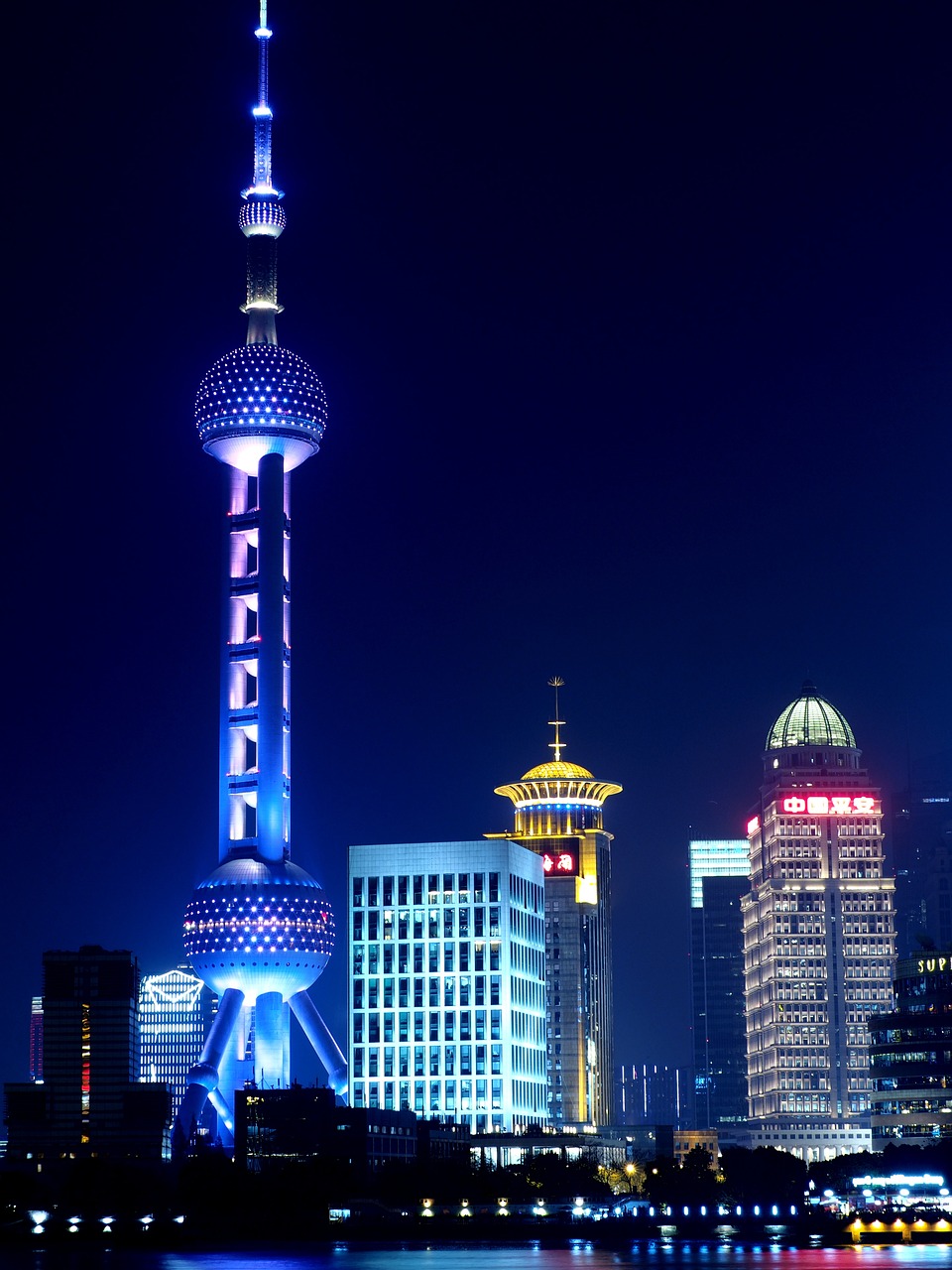 Shanghai, the bustling metropolis of China, is a city of contrasts and, as it appears, one of the cheapest city break destinations in the world.
It is one of the largest cities in the world and home to one of the top 10 museums in Asia.
When visiting Shanghai, you can explore the historic Bund waterfront and gaze at the futuristic skyline of Pudong. Visit the tranquil Yu Garden and experience the vibrant street food scene at Nanjing Road.
Why Visit Shanghai? It's a city that bridges the gap between East and West, offering affordable options for every traveler. 
8. Cape Town, South Africa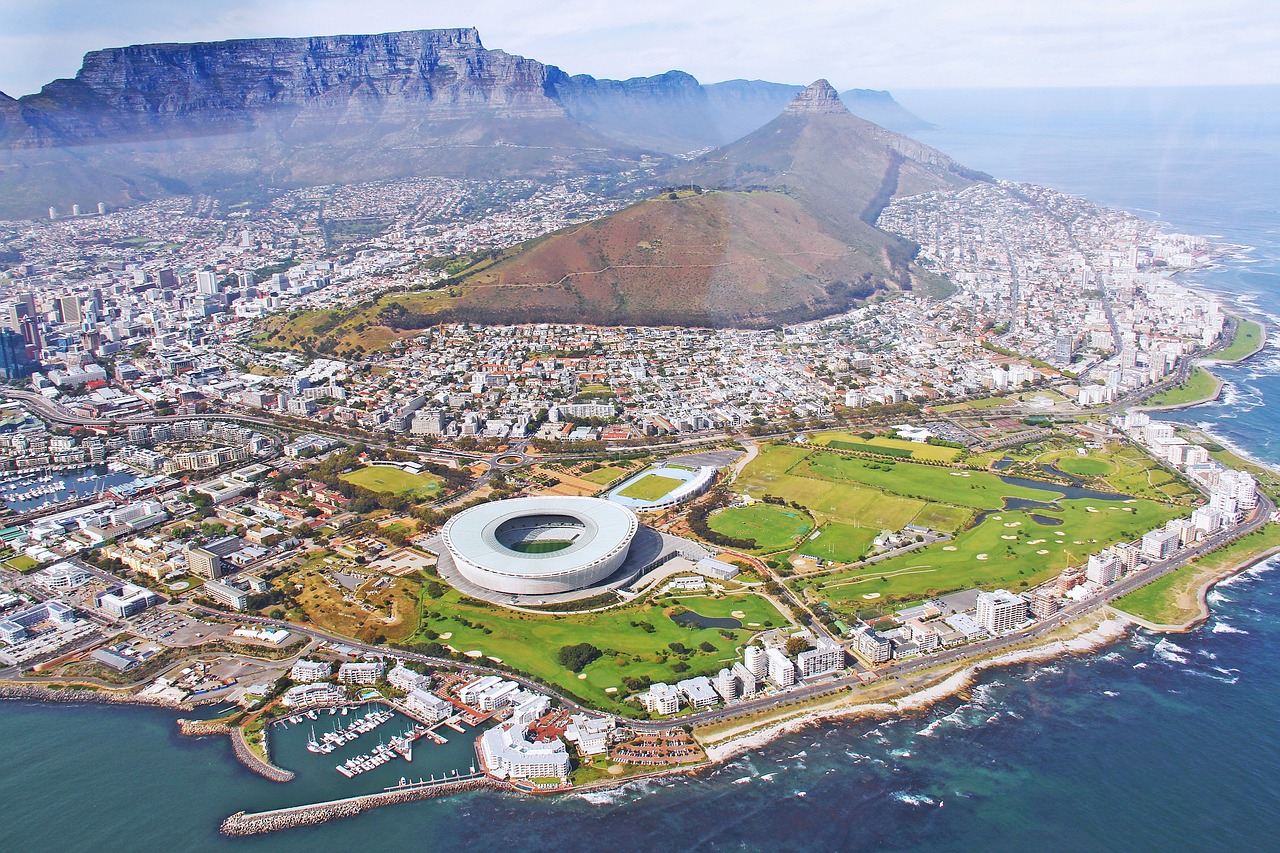 Next on the list of world's most affordable city breaks is Cape Town, South Africa.
Nestled between the mountains and the sea, is a city of unparalleled natural beauty. Hike up Table Mountain for breathtaking views, explore the historic Robben Island, and relax on the stunning beaches of Clifton and Camps Bay. There are more things to do in Cape Town, and you can spend here two days during a city break or a long vacation!
Why Visit Cape Town? It's a destination that combines outdoor adventure, cultural exploration, and affordability, making it perfect for a diverse range of travelers. 
9. Cádiz, Spain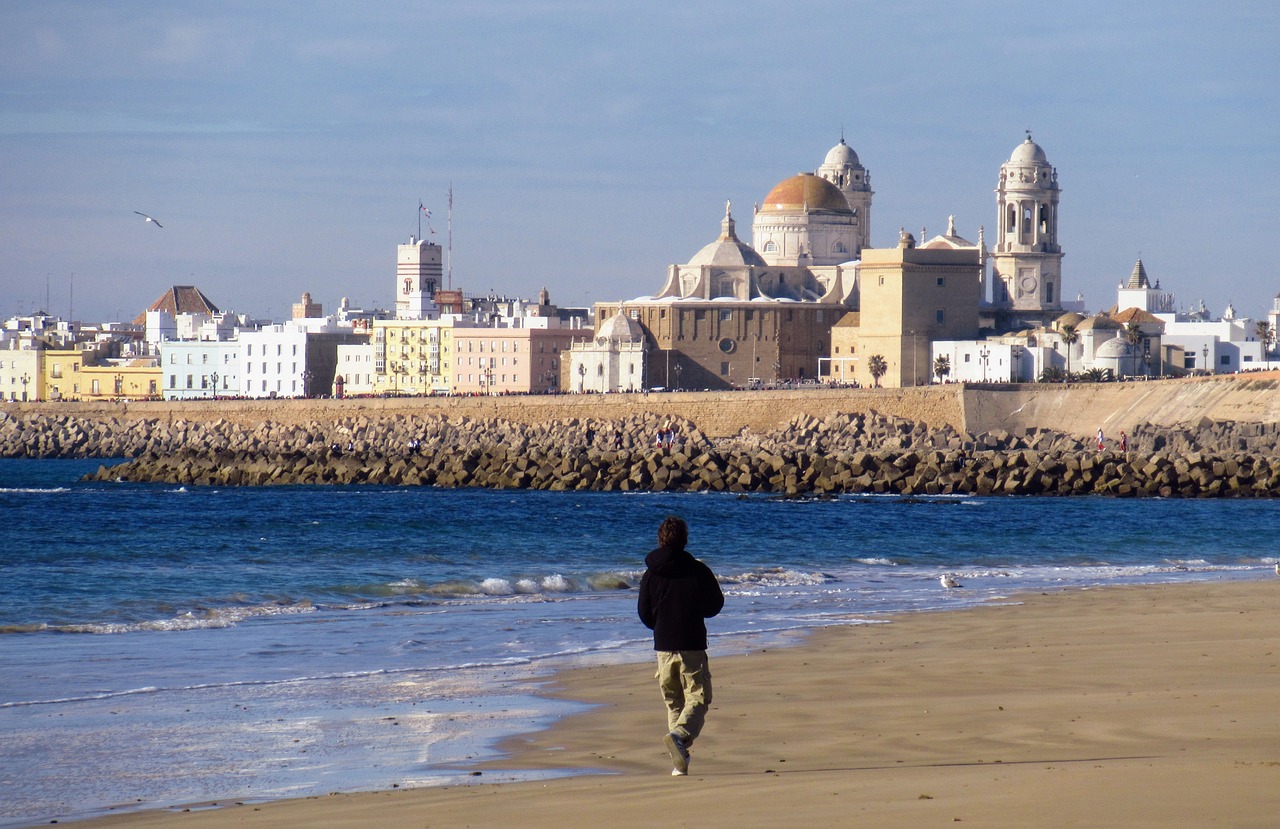 Going back to Europe, Cádiz, a historic port city in Spain, is the next most affordable citybreak in the world.
The city boasts stunning beaches and a rich maritime heritage. Explore the ancient Castillo de San Sebastián and the vibrant Plaza de España. Savor fresh seafood in local tapas bars. And if you visit Cadis in February, do not miss The Carnival of Cadiz.
Why Visit Cádiz? It offers an authentic Spanish experience at prices that won't break the bank. 
10. Bogotá, Colombia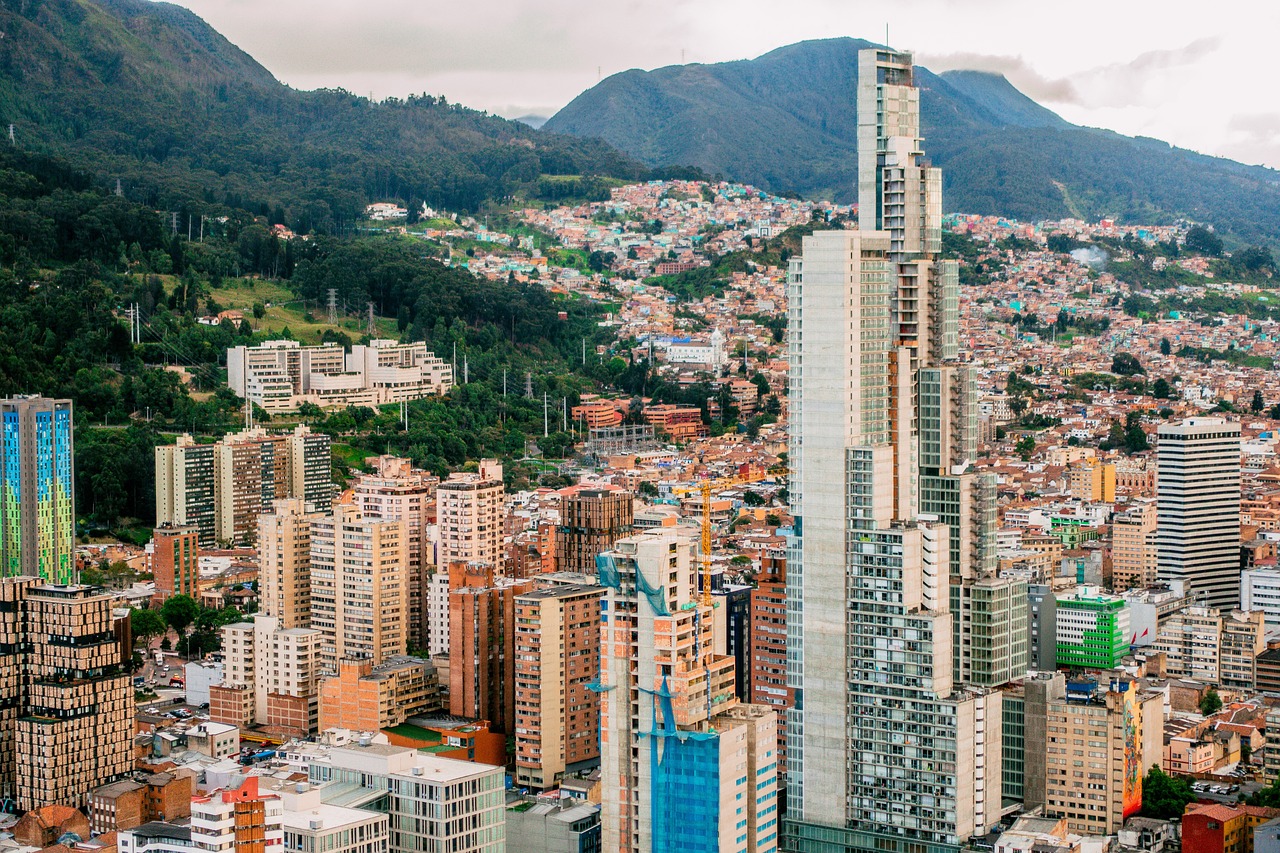 The last city on the top 10 most affordable citybreaks in the world is Bogotá, the capital of Colombia.
Bogotá is a city of art, culture, and history. Visit the Gold Museum to admire an incredible collection of pre-Hispanic gold artifacts.
Explore the colorful La Candelaria neighborhood and take a cable car ride up to Monserrate for panoramic views.
Why Visit Bogotá? It's an affordable gateway to South America, offering a mix of history, culture, and natural beauty. I have to add that unfortunately this city has been included among the least safe cities in the world.
Now that we've explored the most affordable city breaks, let's shift our focus to the most extravagant and expensive city breaks, where luxury knows no bounds. 
On the list of the world's most expensive city breaks you will see many famous and popular cities. So let's get started!
1. Los Angeles, The United States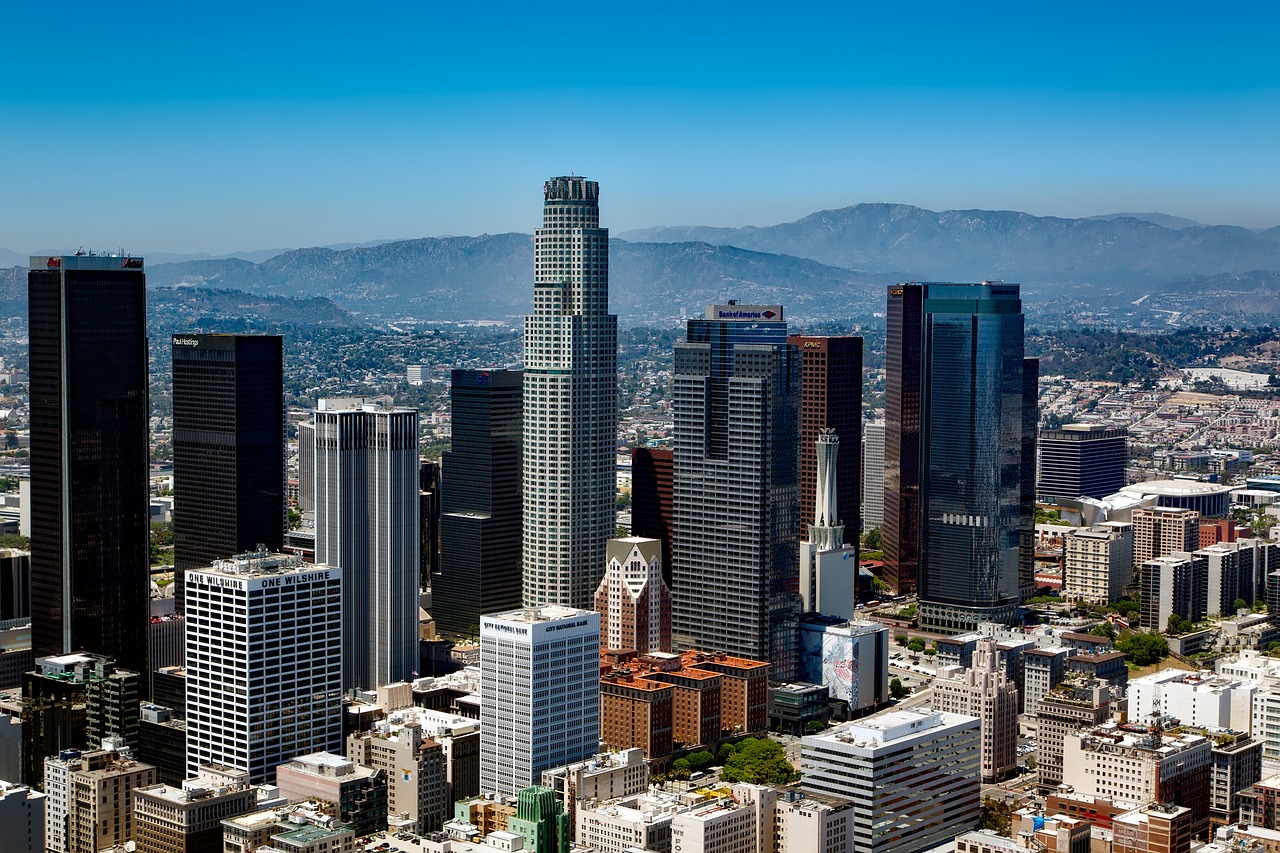 Los Angeles, the entertainment capital of the world, lures people from all over the world each year – and it is not a surprise as there are plenty of things to see and do in LA.
Home to Hollywood's elite, it boasts pristine beaches, upscale shopping on Rodeo Drive, and iconic landmarks like the Hollywood Walk of Fame. For the ultimate experience, take a helicopter tour over the city or indulge in a spa day in Beverly Hills. Los Angeles is also the most expensive city break destination in the world!
Why Visit Los Angeles? From celebrity sightings to world-class dining and a vibrant nightlife scene, Los Angeles offers an extravagant playground for those seeking the height of luxury.
2. Dublin, Ireland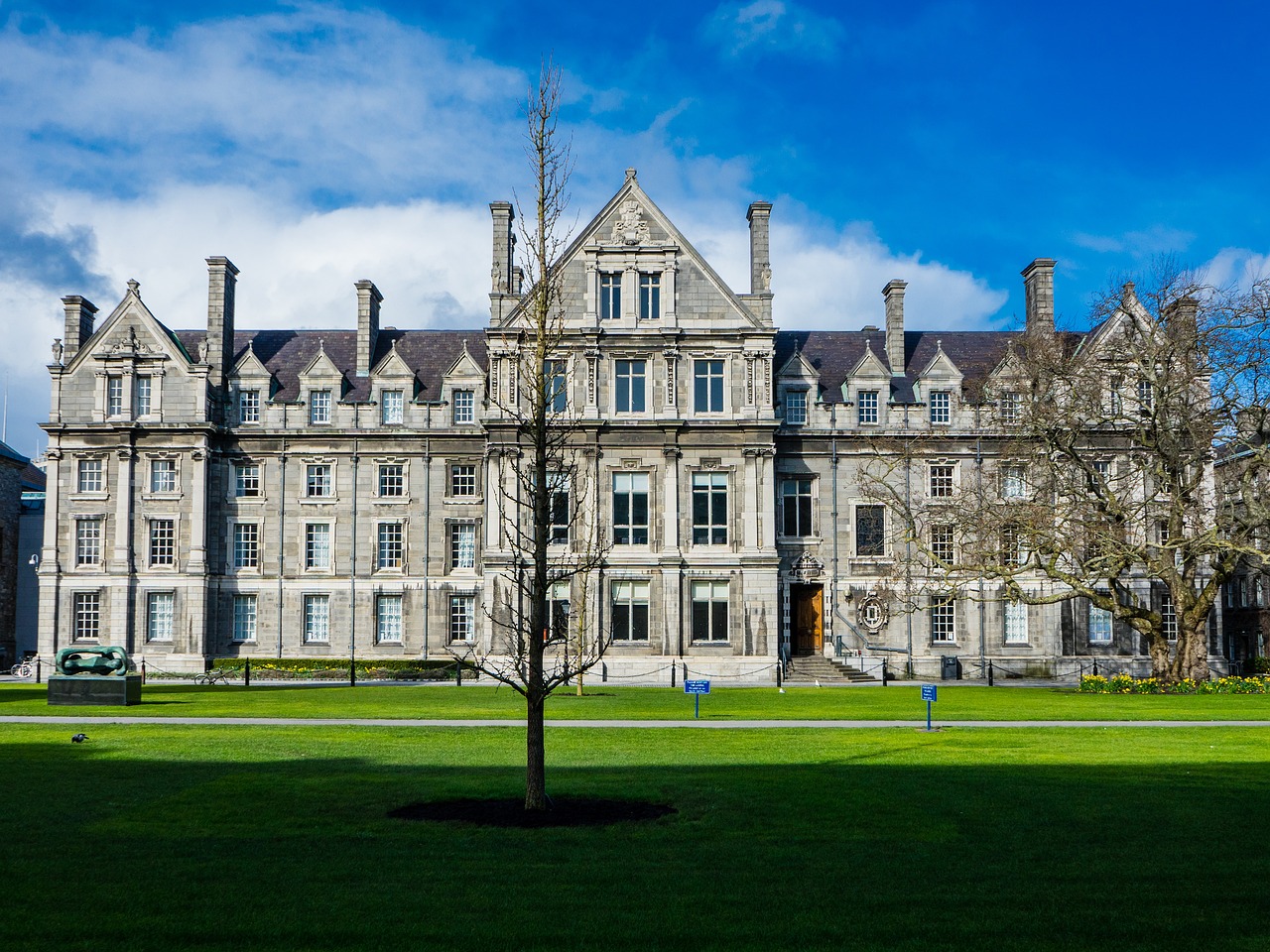 I admit, seeing this city as the second most expensive citybreak destination in the world surprised me a bit. I mean, I know it is not a cheap destination, but… didn't expect it to be so expensive (but I guess the prices and elements considered when compiling the City Break Cost Index don't lie.)
Dublin, Ireland's capital, seamlessly blends its rich history with modern elegance. Visit Trinity College to see the Book of Kells, explore the Georgian architecture in Merrion Square, and dine in Michelin-starred restaurants like Chapter One. Don't forget to savor a pint of Guinness at the iconic Guinness Storehouse – and include on your itinerary more of the recommendations from this Dublin guide.
Why Visit Dublin? It's a city where history, culture, and refinement converge, making it an ideal destination for those with a taste for the finer things in life. 
3. Oslo, Norway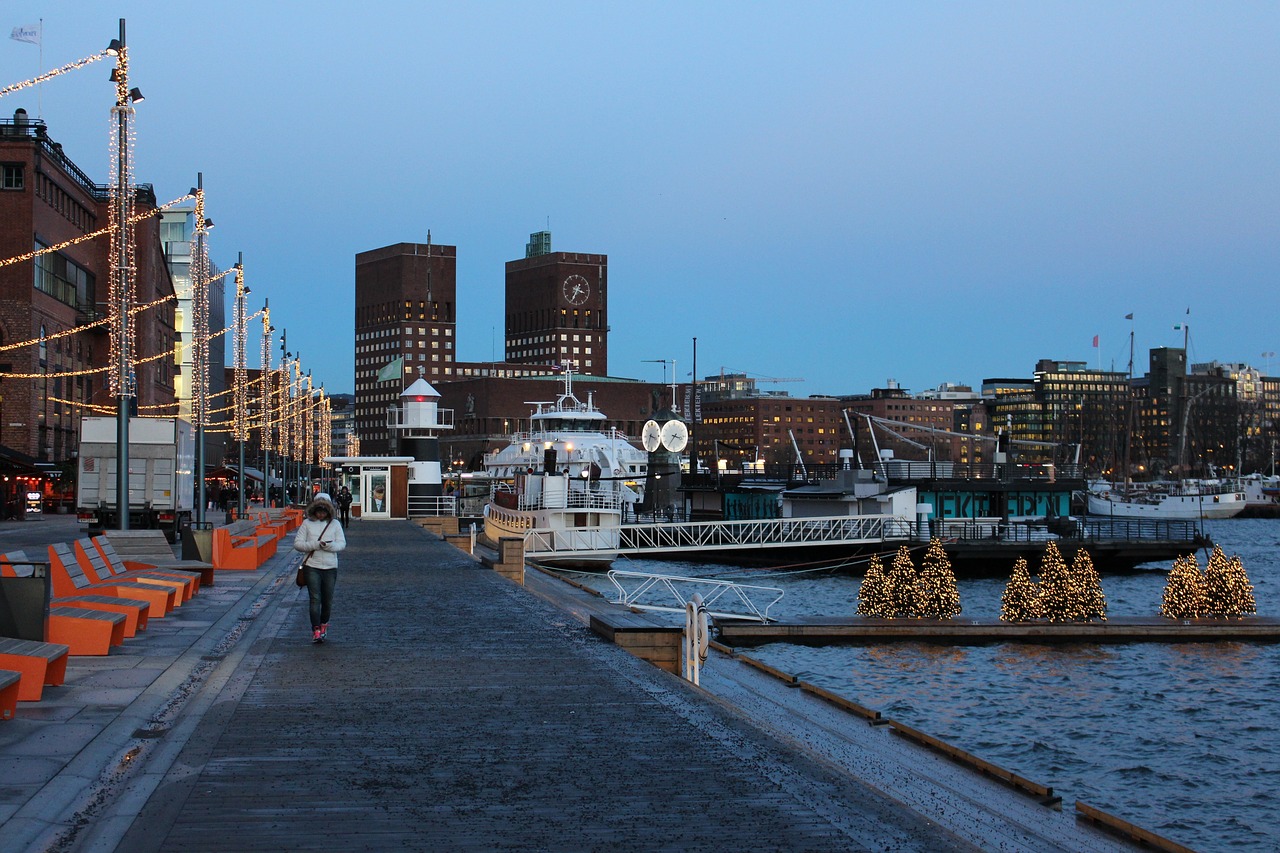 Oslo, the capital of Norway, is a wonderful European destination (and home to one of the top cultural tourist attractions in Europe), but, indeed, not a very cheap one. So it is no surprise that it is among the most expensive city break destinations in the world!
Oslo is renowned for its Scandinavian design, Michelin-starred restaurants, and thriving cultural scene.  When visiting Oslo, explore the impressive Vigeland Park, visit the Munch Museum to see "The Scream," and dine at restaurants like Maaemo, known for its innovative Nordic cuisine.
Why Visit Oslo? It's a city that offers a blend of natural beauty, contemporary art, and culinary excellence, making it a luxurious destination for the affluent traveler. 
4. Paris, France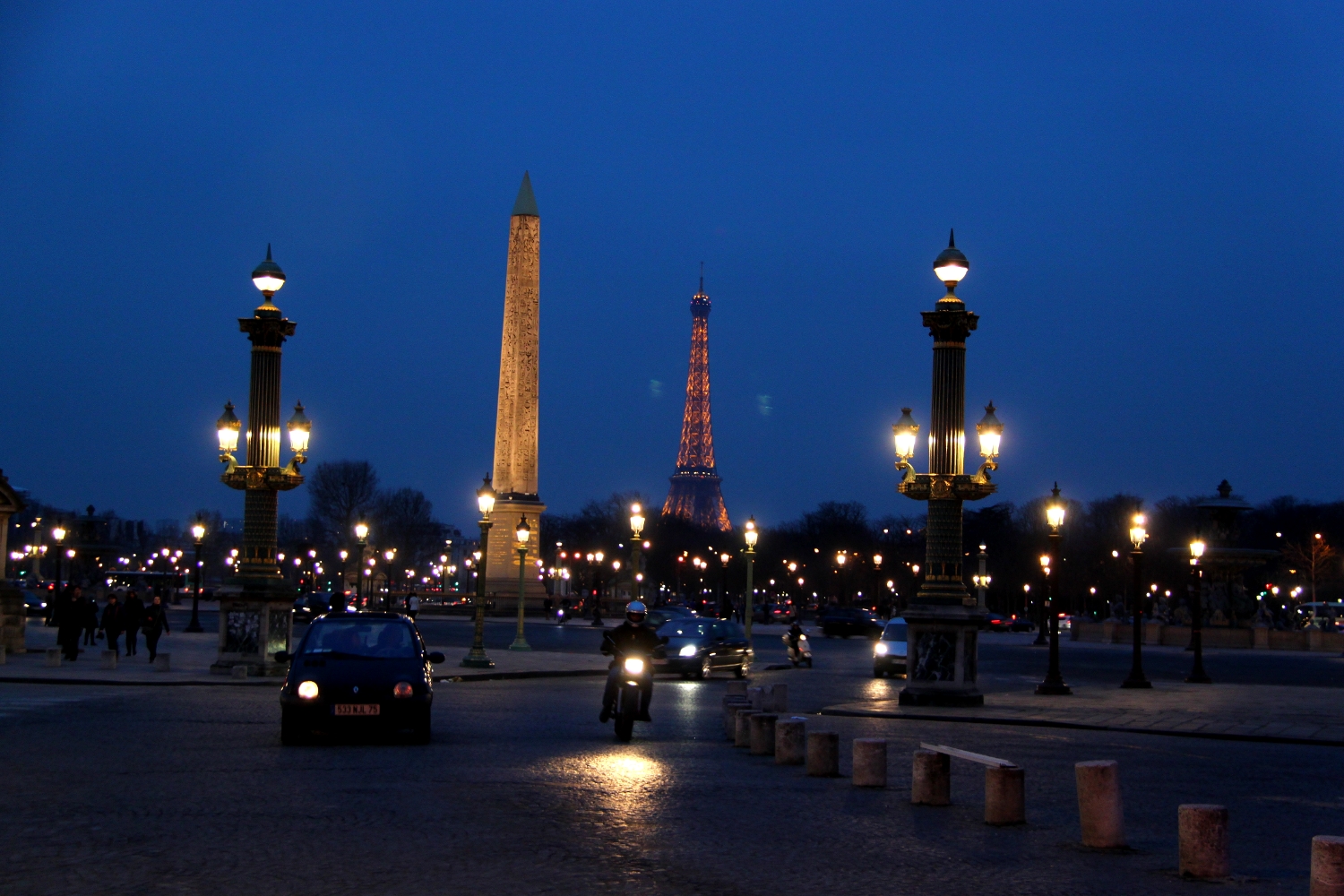 Paris, a city I love, is also among the least affordable city break destinations in the world. After visiting it, I can definitely attest to that! (Plus, getting there is also expensive at almost any moment of the year!)
Often referred to as the "City of Light," Paris needs no introduction. It's a city that defines romance, luxury, and elegance. You can visit it all year long – as it has something to offer all the time.
Explore the Louvre Museum, ascend the Eiffel Tower, and indulge in world-class dining at Le Jules Verne. Take leisurely walks along the Seine River and shop at designer boutiques on the Champs-Élysées – but there are plenty more things to do in Paris.
Why Visit Paris? It's a city that sets the standard for opulent travel, with its iconic landmarks, gourmet cuisine, and unparalleled cultural experiences.
5. Milan, Italy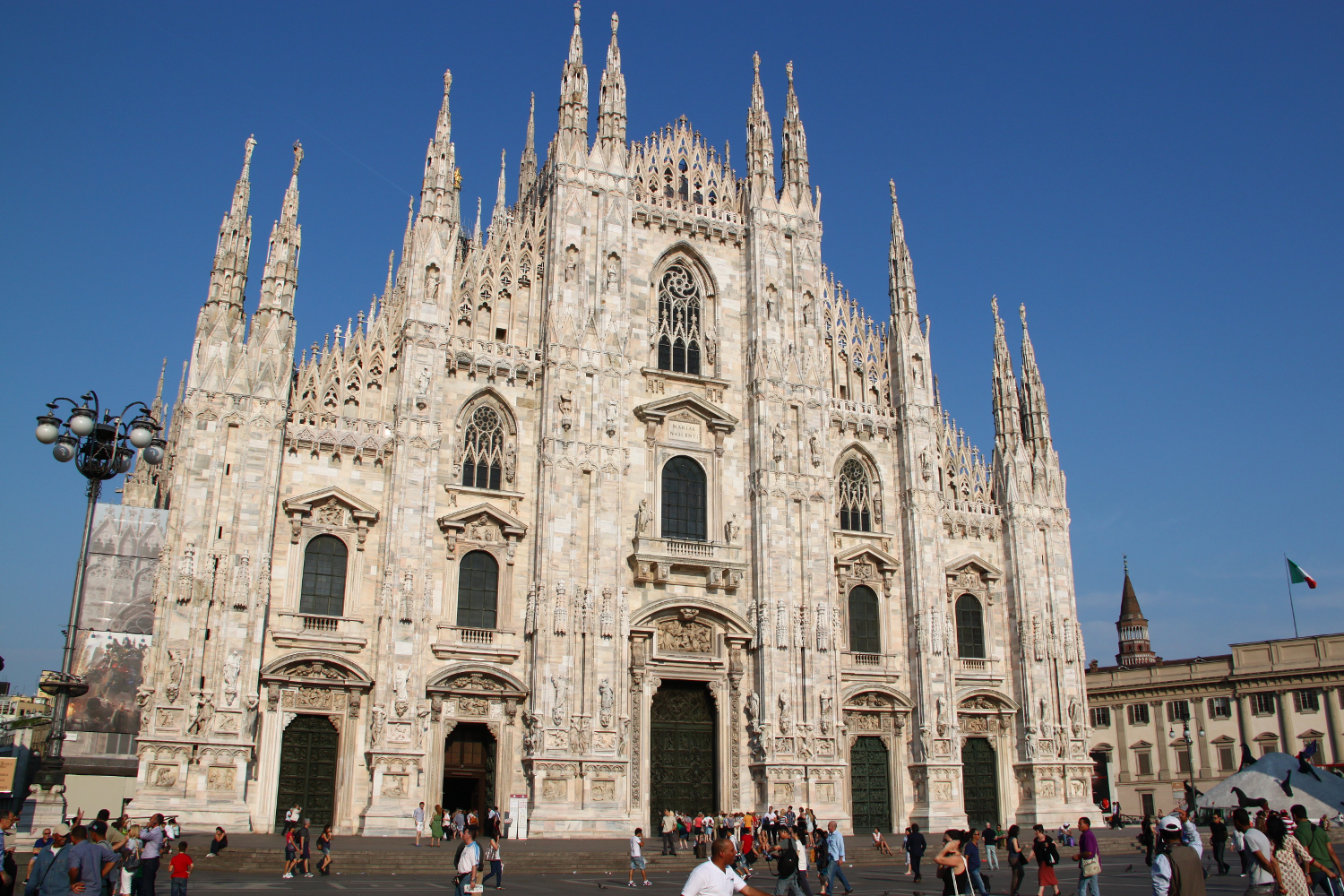 Milan, the fashion capital of Italy, is a city where style and sophistication reign supreme.
Visit the breathtaking Duomo di Milano, admire da Vinci's "The Last Supper," and explore the Quadrilatero della Moda for high-end shopping.
Enjoy aperitivo in chic bars and dine at Michelin-starred restaurants like Osteria Francescana. Indulge at the shopping galleries – and do not be surprised by the prices, but enjoy the lavish and luxurious style!
Why Visit Milan? It's a city where fashion, art, and gastronomy intersect, offering a luxurious experience for the fashion-forward traveler. 
6. Edinburgh, United Kingdom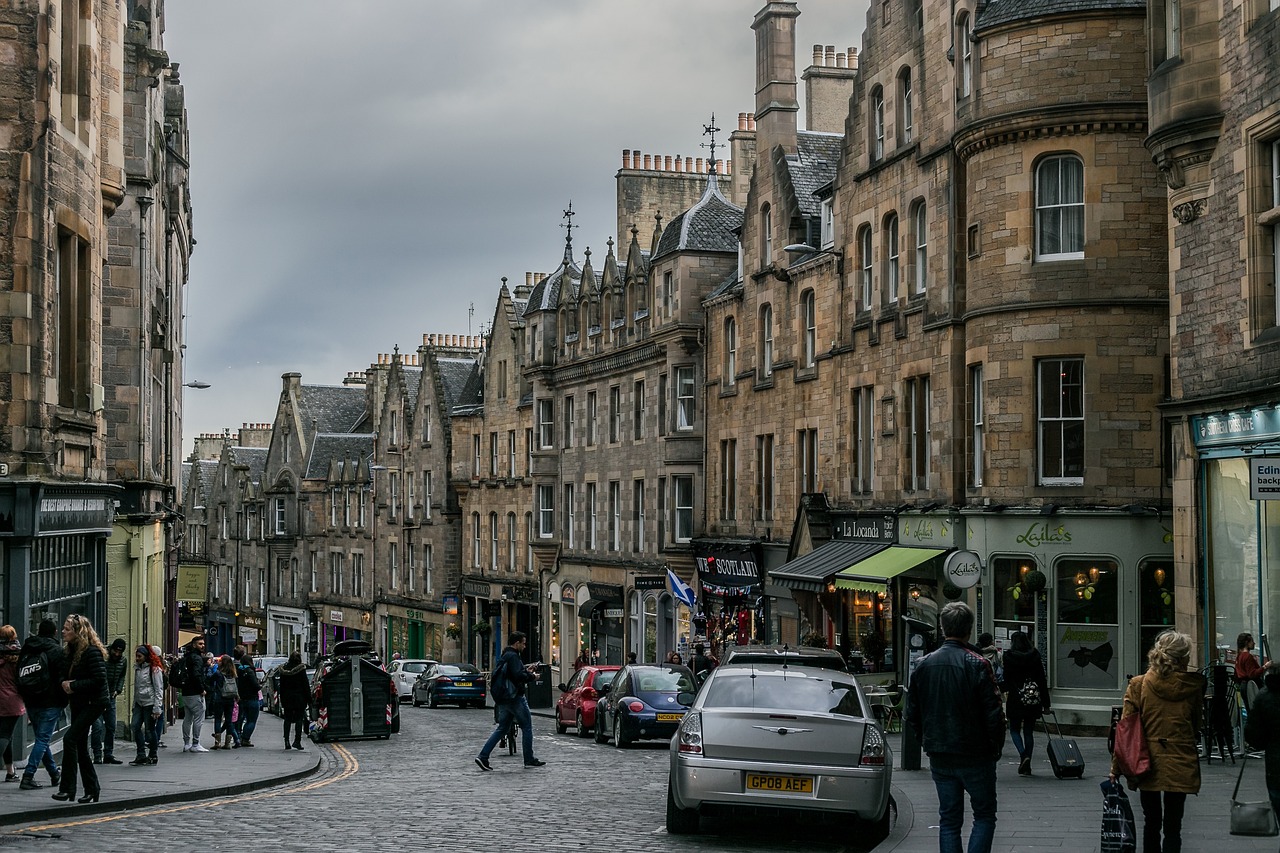 It looks like Europe is the continent with the most expensive city break destinations!
Edinburgh, the Scottish gem, is a city steeped in history and elegance. Explore the historic Edinburgh Castle, walk along the Royal Mile, and enjoy a Scotch whisky tasting at the Scotch Whisky Experience. Attend the Edinburgh Festival for a dose of culture – the city has many famous and off-the-beaten-path attractions waiting!
Why Visit Edinburgh? It's a city that combines regal charm with cultural richness, providing a luxurious escape for those seeking refinement.
7. Las Vegas, The United States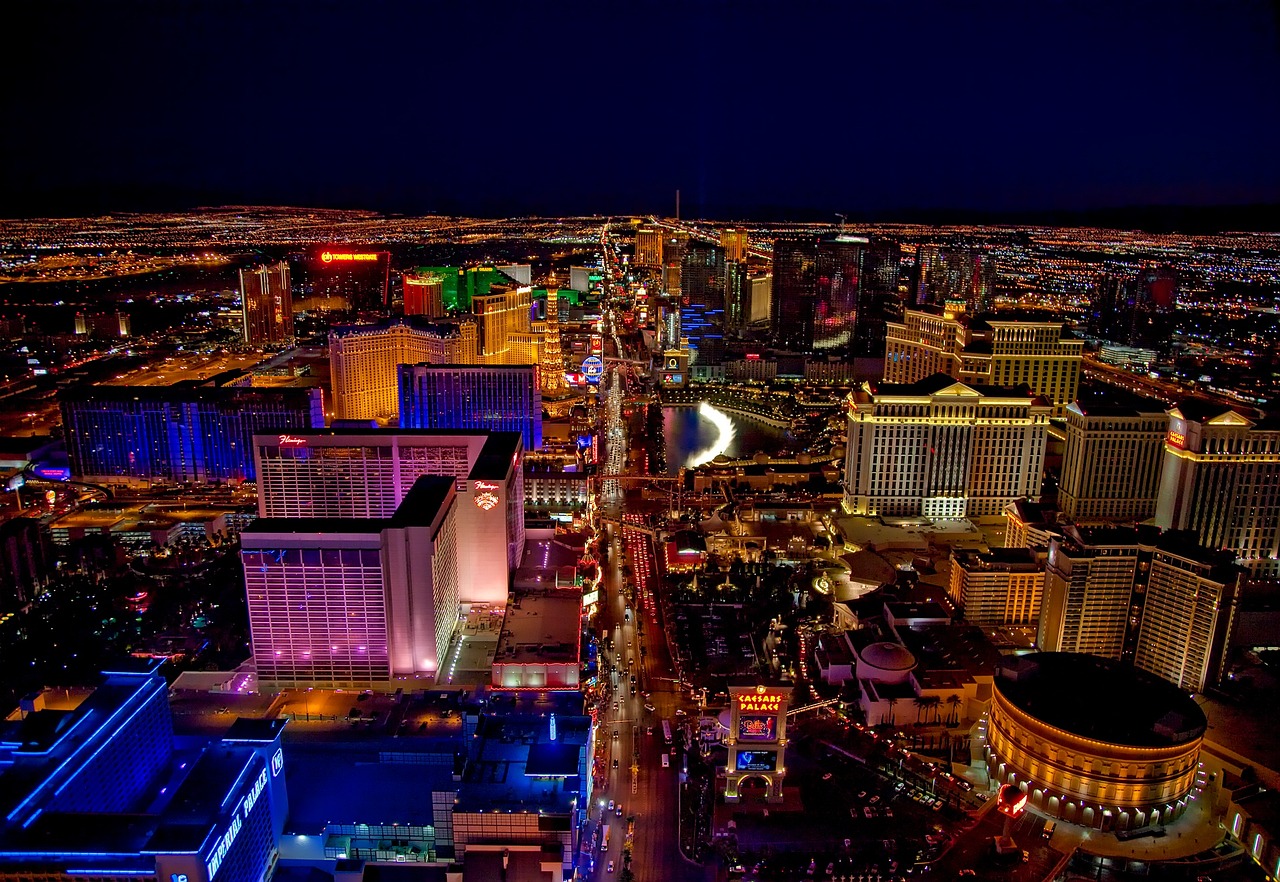 It was a surprise for me again as I expected Las Vegas, the ultimate playground for adults, and a city that never sleeps to be higher up in this top of the world's most expensive destinations.
When visiting Las Vegas, you can stay in extravagant hotels like The Venetian or Bellagio, watch world-class shows, and try your luck in the opulent casinos of the Las Vegas Strip. Dine at celebrity chef restaurants and take a helicopter ride over the Grand Canyon.
Why Visit Las Vegas? It's a city of excess, entertainment, and indulgence, offering an unmatched experience of luxury and excitement. 
8. Inverness, United Kingdom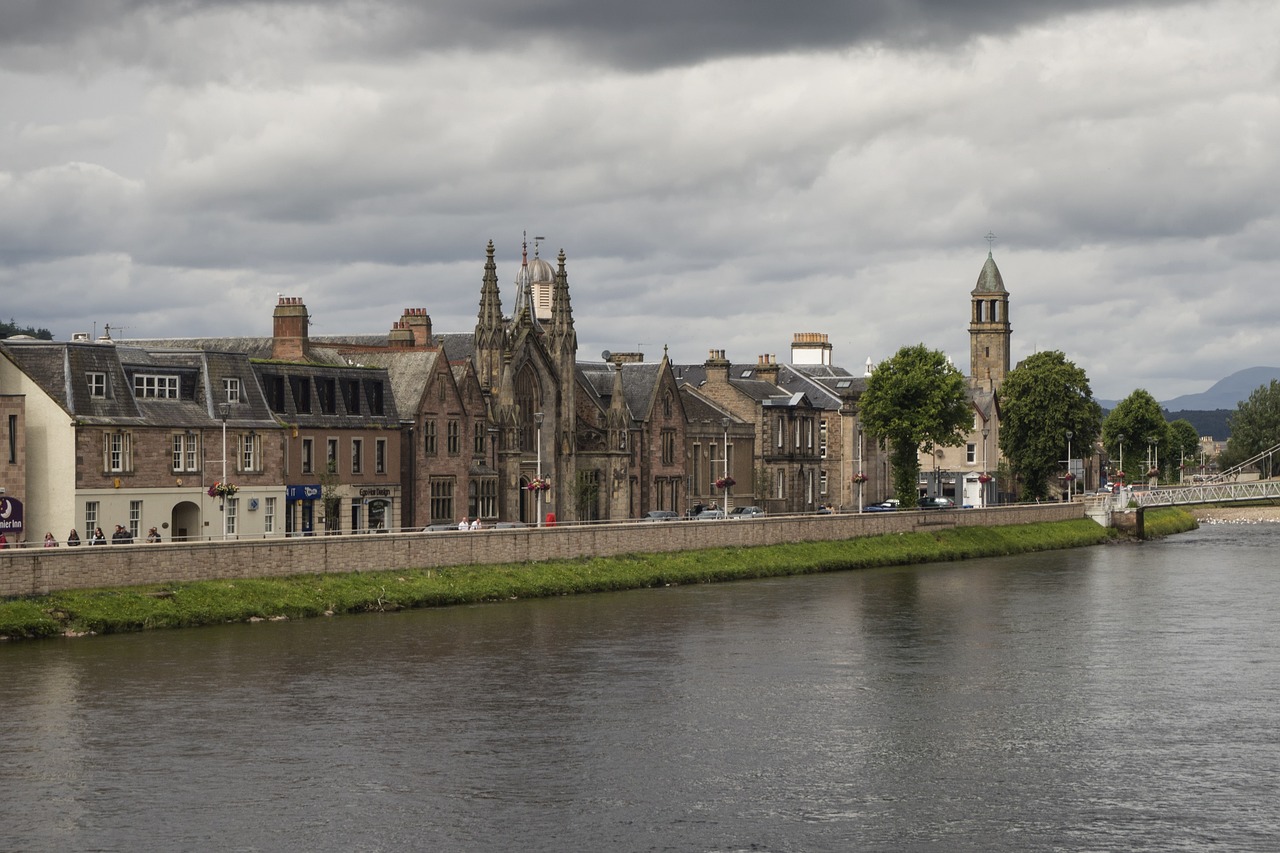 An unexpected travel destination included in this top most expensive worldwide citybreaks was Inverness, one of the best places to visit in Europe for fall foliage.
The gateway to the Scottish Highlands, Inverness offers a different kind of luxury – one rooted in natural beauty and tranquility. Here you can explore the mythical Loch Ness, go dolphin watching in the Moray Firth, and play golf on world-renowned courses like Royal Dornoch.
Why Visit Inverness? It's a city where nature's beauty takes center stage, providing an exclusive retreat for those seeking serenity in Scotland's picturesque landscapes. 
9. Amsterdam, the Netherlands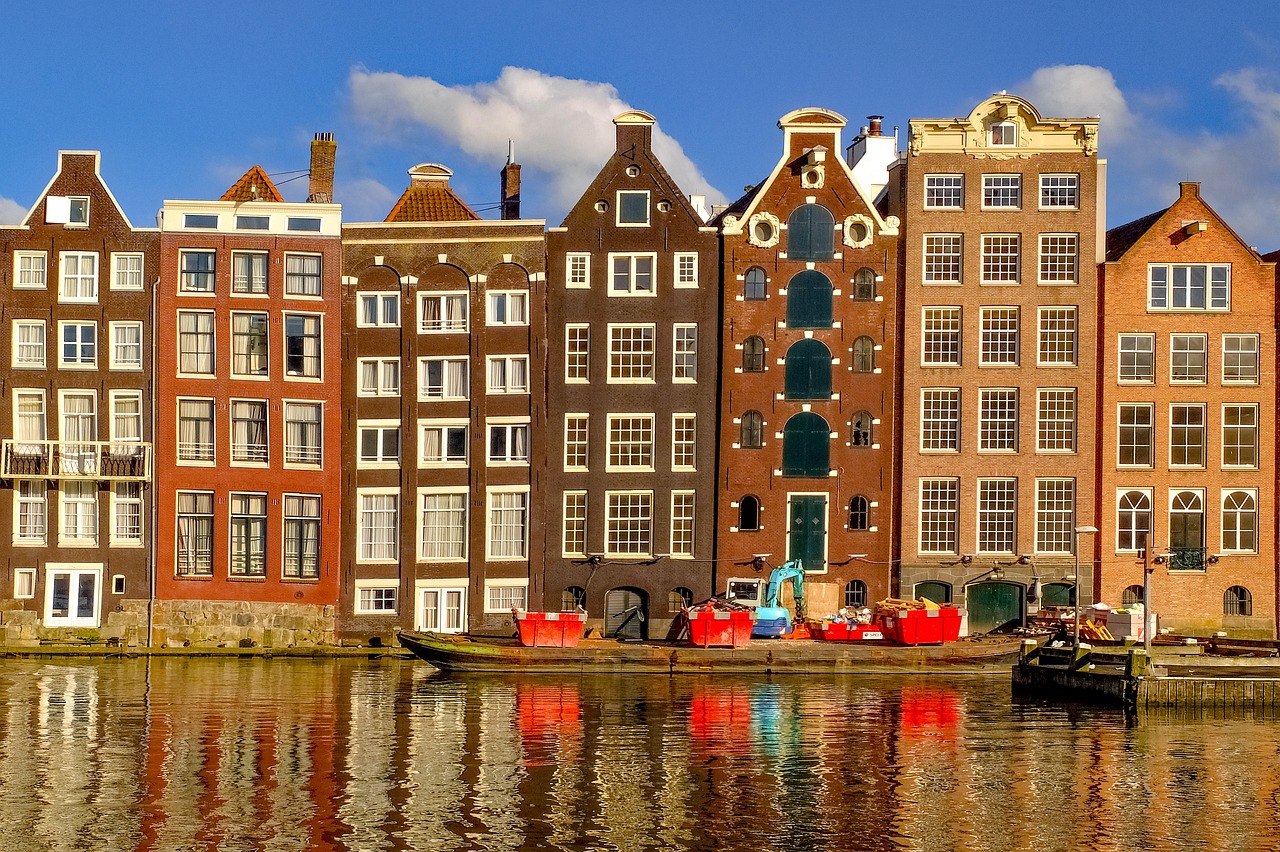 Amsterdam, the capital of the Netherlands, combines historic charm with modern luxury. My husband was here several times and he can easily confirm that it is not a cheap destination altogether, so it is not a surprise to see it among the top 10 most expensive city break destinations in the world.
You can visit the iconic Anne Frank House, explore the Van Gogh Museum – and other museums, and take a canal cruise through the city's picturesque waterways.
Savor Dutch delicacies in fine dining restaurants.
Why Visit Amsterdam? It's a city that offers a blend of art, history, and refined cuisine, making it a luxurious destination for the culturally inclined traveler.
10. Stockholm, Sweden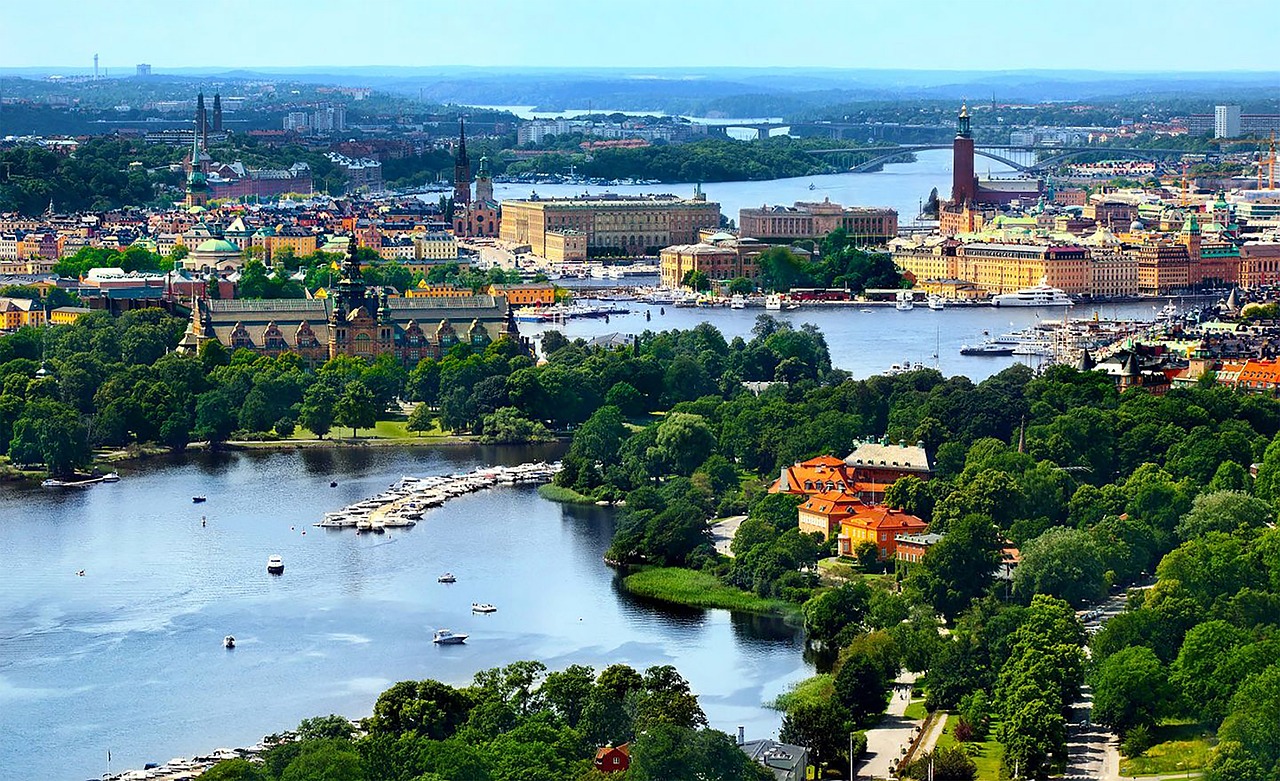 Stockholm, the capital of Sweden, is a city of islands, bridges, and Scandinavian chic – and one of the safest cities in the world.
On your trip here you can check out the royal palace of Stockholm, explore the historic Gamla Stan (Old Town), and dine in Michelin-starred restaurants like Frantzén. Experience the Nordic spa tradition in local wellness centers.
Why Visit Stockholm? It's a city that combines regal splendor, culinary excellence, and wellness, offering a luxurious escape in the heart of Scandinavia.
Conclusion
One (perhaps surprising) thing to notice is that the top most expensive city break destinations are, in the majority, European cities.
By comparison, the world's top 10 cheapest city break destinations bring together cities from different continents and multiple continents.
As I said in the beginning, it is obvious that if you are in Europe, perhaps Bogota or Shanghai are not cheap destinations – due to airfare etc. BUT, these top can give you ideas of both affordable destinations and luxury vacations.
True, you can try to find times of the year with cheap flights and good hotel deals (or maybe even other types of accommodation) – perhaps using a travel agency, for each destination, so that you can travel to where you want to without breaking the bank.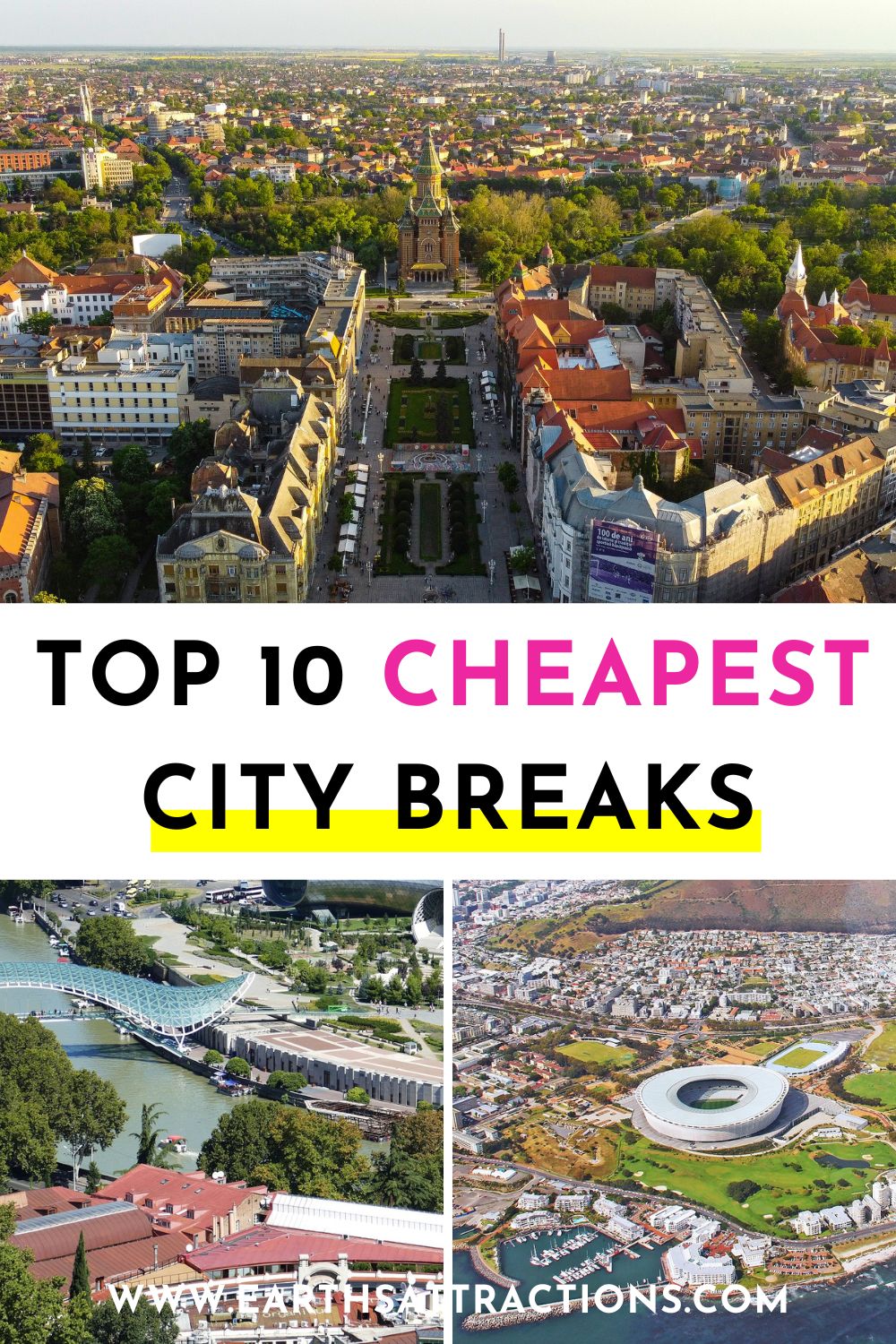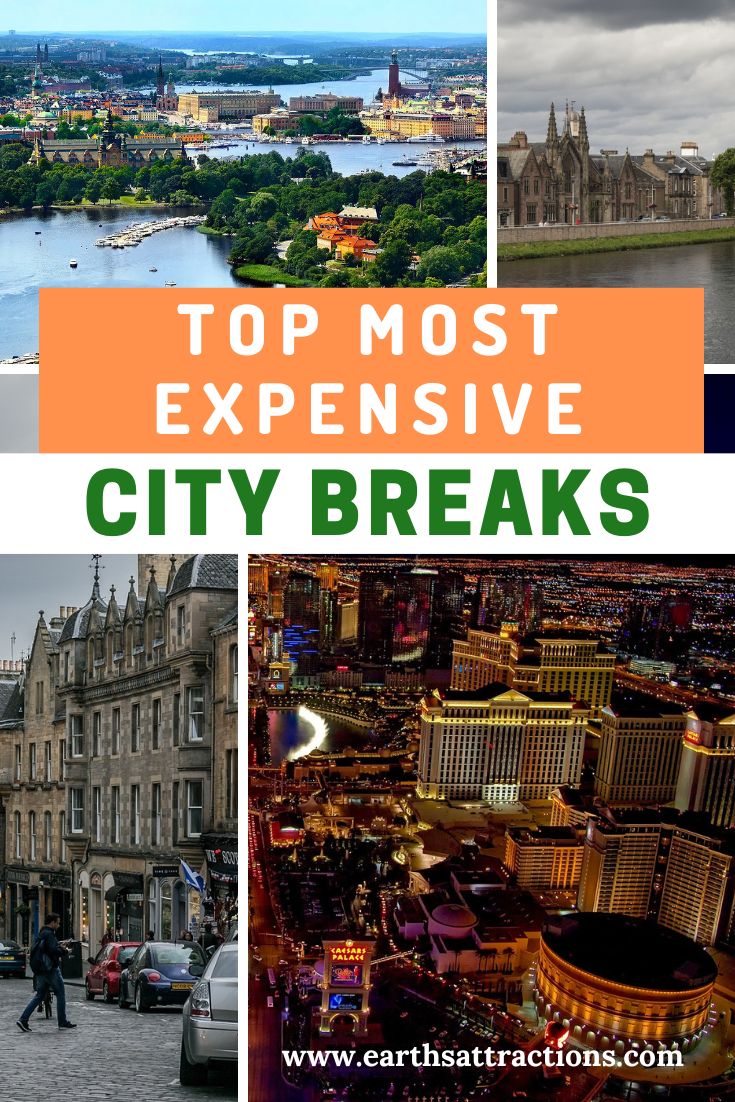 Photo sources: 1, 2, 3, 4, 5, 6 – own photo, 7, 8, 9, 10, 11, 12, 13, 14 – own photo, 15 – own photo, 16, 17, 18, 19, 20
More amazing articles for you: