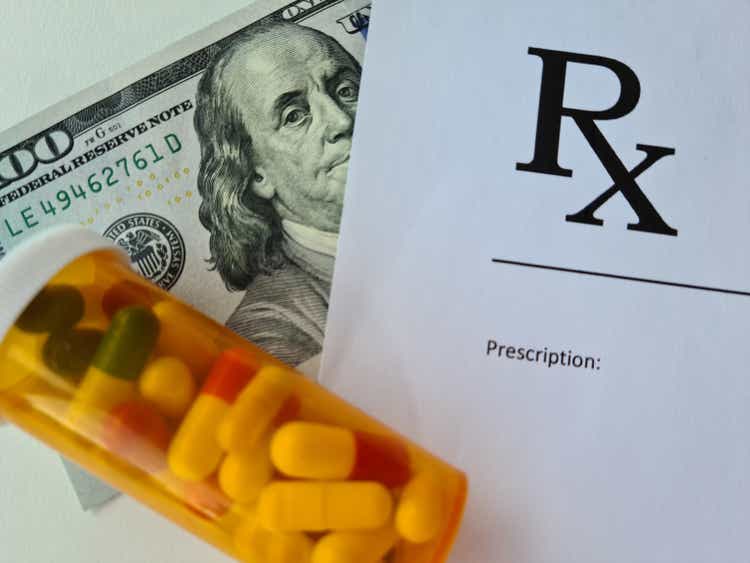 A group of Republicans has called the Biden administration's list of the first 10 drugs that will face Medicare price negotiations a form of price control that will end up leading to fewer new medicines coming to market.
Senate Finance Committee Ranking Member Mike Crapo (R-Idaho), House Ways and Means Committee Chair Jason Smith (R-Mo.), and House Energy and Commerce Committee Chair Cathy McMorris Rodgers (R-Wash.) issued a fact sheet that details the alleged negative impacts of the negotiations on pharmaceutical innovation.
Citing research from the University of Chicago, the trio say that price negotiations will lead to 135 fewer drugs and 188 fewer indications.
They added that research from Vital Transformation found that the drug provisions in the Inflation Reduction Act will lead to ~136K fewer direct biopharmaceutical jobs.
Bristol-Myers Squibb (BMY), Pfizer (NYSE:PFE), Eli Lilly (LLY), AbbVie (NYSE:ABBV), Johnson & Johnson (NYSE:JNJ), Merck (NYSE:MRK), AstraZeneca (AZN), and Novo Nordisk have drugs subject to the first round of price negotiations.
Dear readers: We recognize that politics often intersects with the financial news of the day, so we invite you to click here to join the separate political discussion.
More on Medicare price negotiations