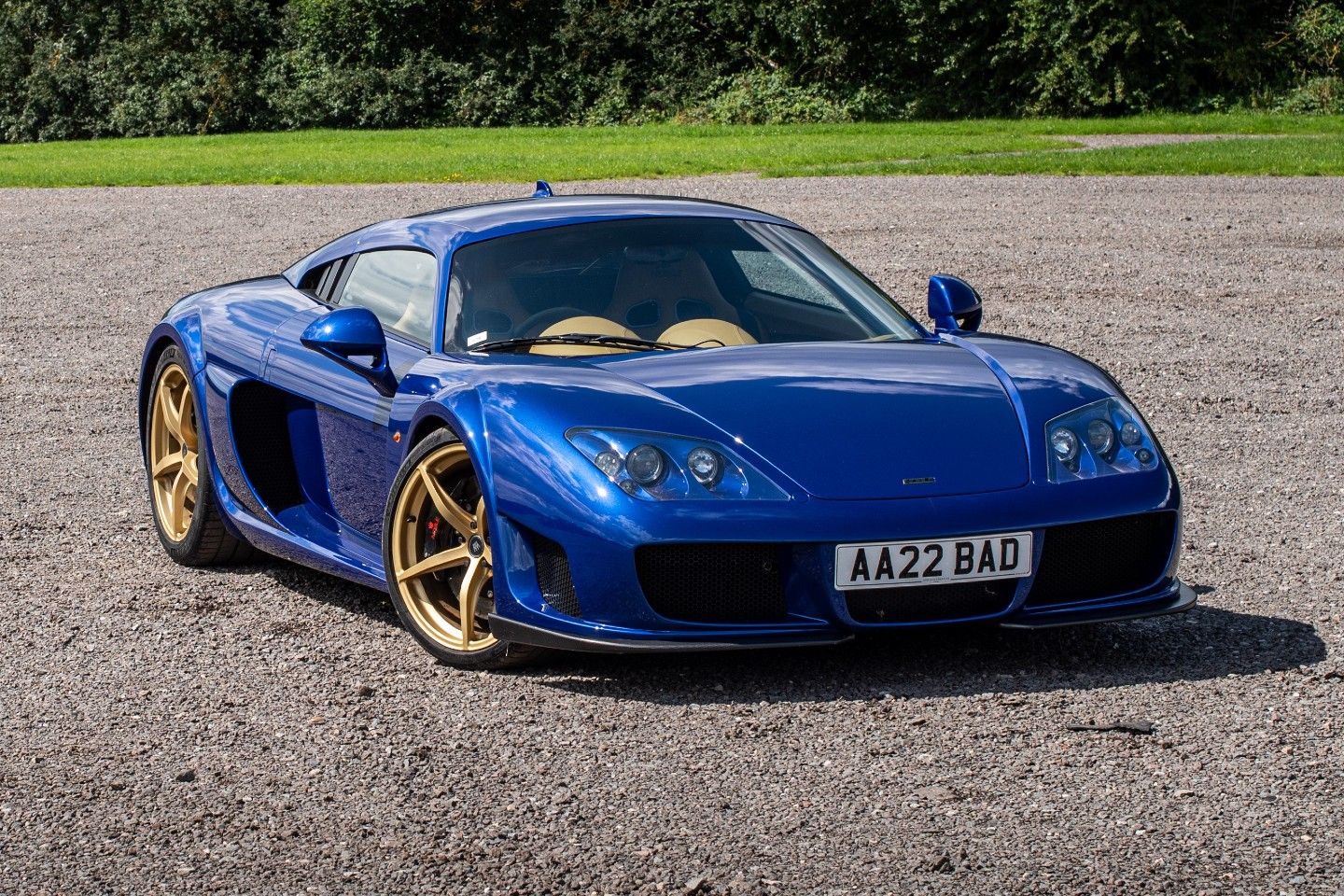 You don't need me to tell you there's an awful lot of hype around the manual supercar at the moment. Admittedly there aren't many of them, but the likes of the GMA T.50, Pagani Utopia and the bonkers 'hybrid gearbox' in the Koenigsegg CC850 prove there's still an appetite for DIY cog switching on the eve of the electric age.
There's just one massive problem: they're all frightfully expensive. Gordon Murray's T.50 lives rent-free in my head, which is where it will remain because there's precious little chance I'll come close to considering the £2.8m entry fee. Even the baby T.33 will set you back close to £1.9m, and that's before you've had a glance at the options list. What does that leave us with then, a manual Porsche 911 GT3? I'll let you decide whether that's a supercar or not, but I'm thinking of something with arresting looks, an engine preferably in the middle and more power than you know what to do with.
This Noble M600 should do the trick. One rocked up at our Sunday Service at BMW last month, leaving myself and many other PHers slack-jawed as it rumbled past in all its homegrown glory. Truth is, you just don't see them very often. Noble doesn't divulge production numbers, but a bit of digging suggests around 30 cars rolled off the line. And although I'd bite your arm off for a go in an M600, let alone own one, charging McLaren MP4-12C and Ferrari 458 money for a Noble was never going to be an easy sell.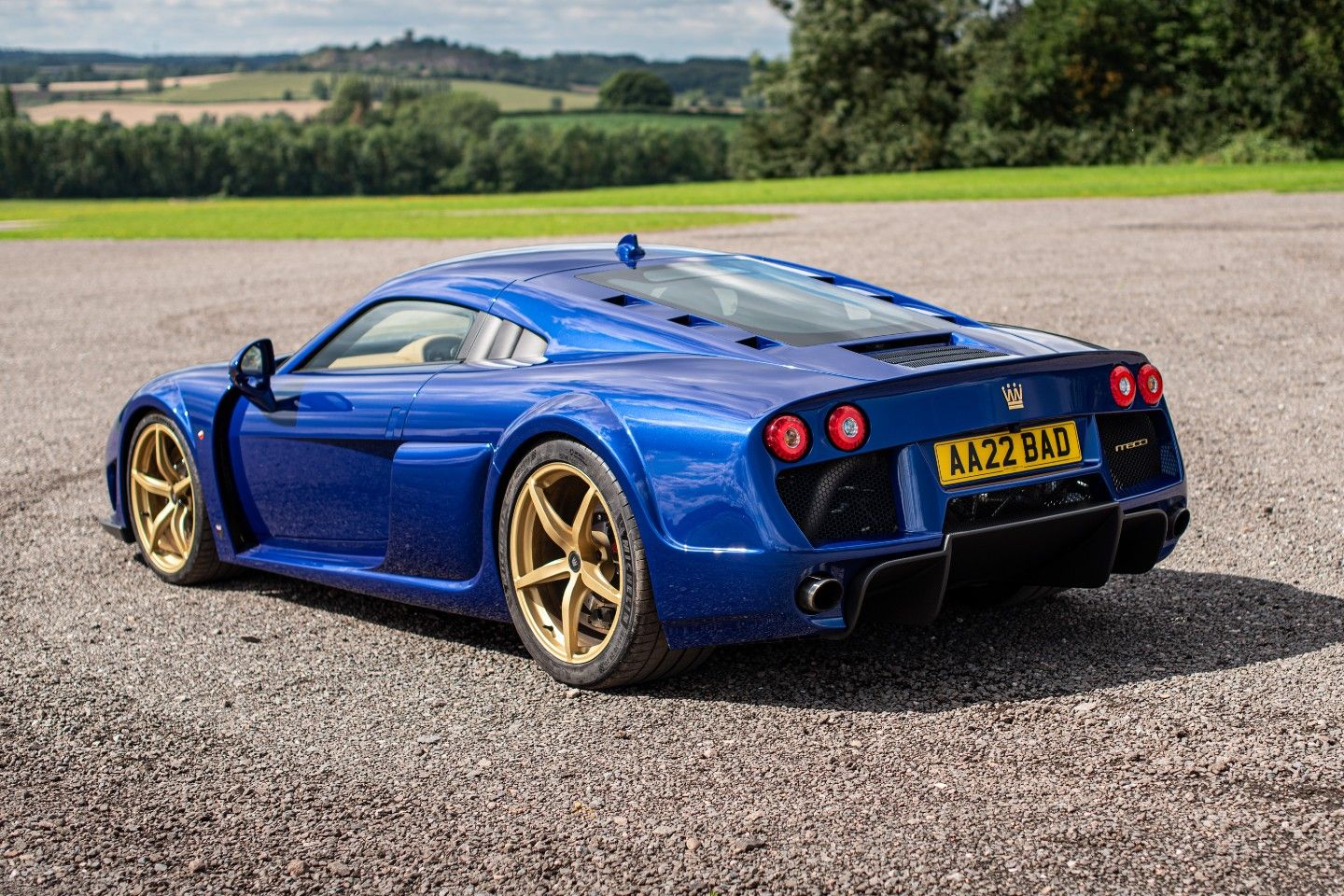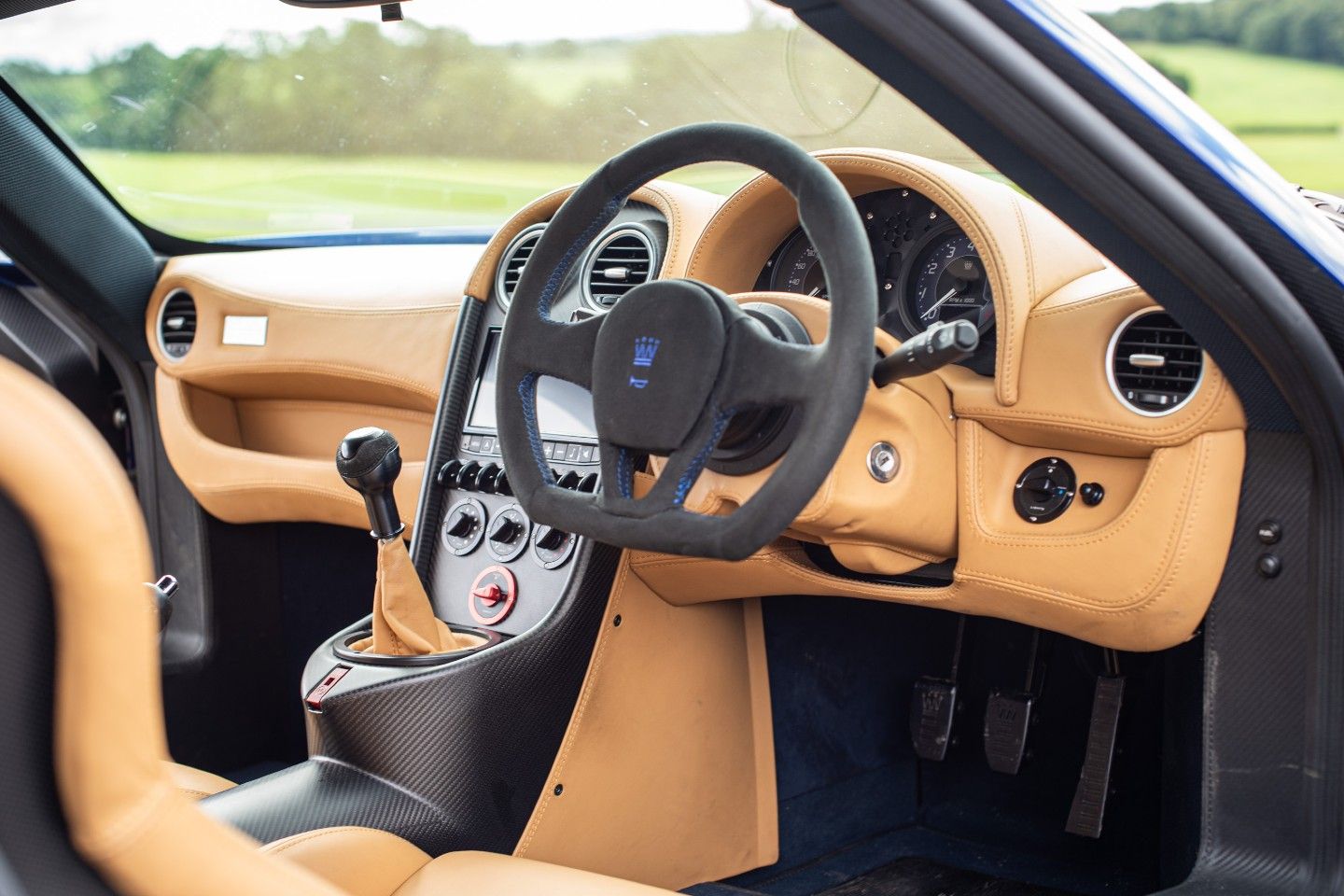 That was back in the early 2010s, though. In a world where the supercar has become so advanced and freakishly capable, the M600's analogue nature is probably more appealing now than it has ever been. Peel back the carbon fibre body and interior trim and you actually find a very-Noble tubular space frame chassis built around a sheet steel tub. The dampers? Passive. Steering? Hydraulic, none of that electrically-assisted rubbish, and the only semblance of driver tech was a traction control system that, apparently, rarely rose to the occasion. So the only hope of keeping your 650hp, 4.4-litre V8-powered supercar pointing in the right direction was to either dial the engine back to a lower output or treat the accelerator with a healthy dose of respect. Marvellous.
Even though the car debuted all the way back in 2010, M600 production has continued all the way through to the present day – and this nearly-new example serves as proof. Chassis number 29 was registered in 2022 and has covered 2,910 miles since, which is quite impressive for a car that's not exactly built for grand touring. It's had two services in that time at thousand-mile intervals, and naturally features all the original paperwork including build sheets with handwritten notes from the factory. The spec is sublime, too, with Noble's signature metallic blue paintwork contrasting nicely with a tan leather interior.
So, the power-to-weight ratio of a Bugatti Veyron, a six-speed manual gearbox and enough carbon, leather and Alcantara for the full supercar experience. I wonder if the M600 would have been more popular had it arrived a decade later, but it's still the same car that had journalists raving about ten years ago. So if today's supercars are a bit too digital for your liking, and you fancy something that'll stand out from the Ferraris, McLarens and Lamborghinis of this world, look no further.
SPECIFICATION | NOBLE M600
Engine: 4,439cc V8, twin-turbocharged
Transmission: six-speed manual, rear-wheel drive
Power (hp): 650@6,800rpm
Torque (lb ft): 604@3,800rpm
MPG: 20.2
CO2: 333g/km
Year registered: 2022
Recorded mileage: 2,910
Price when new: c.£207,000 plus VAT