Microgreens first became big when chefs began using just-sprouted greens to add flavor accents and artistic garnishes to high-end dishes. These tiny, flavorful and nutritious greens quickly caught on, and today, microgreens are firmly in the mainstream — especially now that consumers have caught on to their superfood status. Harvested an average of a week after germination, microgreens (which are only one to three inches tall) pack a healthy punch with up to 40 times the vital nutrients of their fully grown counterparts.
What counts as a microgreen?
Although microgreens can come in a variety of flavors, some of the most popular include amaranth, broccoli, mustard, beet and kale.
They can be grown indoors or outdoors, in soil, or hydroponically with a nonsoil medium for the roots to grab on to — the method utilized by Vertical Harvest in their three-story greenhouse in Jackson, Wyoming. Today they can be found at just about any farmers' market or specialty grocer and grown at home in even the smallest spaces.
Petite, yet packed with flavor and nutrition
Microgreens add flavor, texture and color to dishes and also pack a nutrient-dense punch. Much like their older superfood siblings such as kale and mustard greens, the popularity of microgreens continues to increase with more and more education around their health benefits and nutritional value.
In a 2012 article published in the Journal of Agricultural and Food Chemistry, researchers set out to validate the nutritional value of microgreens and were astonished by the results. High levels of vitamin C, K and E were found among red cabbage, garnet amaranth and green daikon radish microgreens. Cilantro microgreens were found richest in lutein and beta carotene.
With antioxidant properties, all of these nutrients are extremely important for skin and eye health. Due to their high protein content, microgreens help regulate metabolism and decrease blood pressure. And because they are intended to eat raw, their vitamin and mineral content remain when consumed.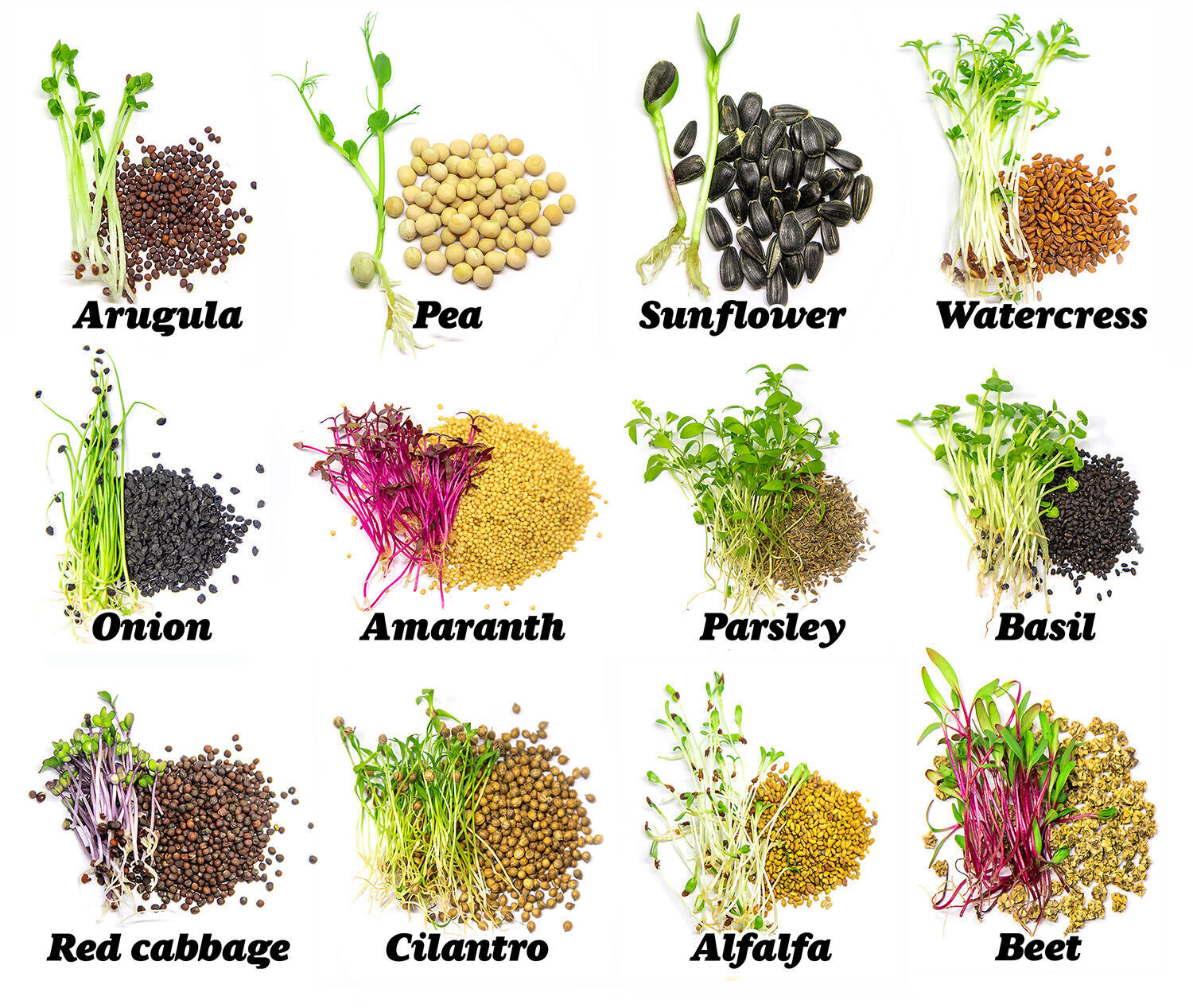 Know your tiny green varieties
Not to be confused with one another, sprouts, microgreens and baby greens refer to different stages of normal plant growth.
Sprouts refer to the first growing phase, after the first two underdeveloped embryonic leaves, called cotyledons, appear and the entire plant — seeds, roots and shoot — is consumed.
After these cotyledons develop and the beginning of true leaves appear is the time to harvest microgreens, once the stems reach one to three inches tall. Only microgreen stems and leaves are edible, not the seeds and roots. 
Baby greens have developed their first two true leaves at least 14 days or up to 40 after germination. They are harvested at a tender, mild and tasty stage before the plant is fully grown. 
Topical — for more than one reason
These powerful little greens have broken beyond the culinary world; the high levels of vitamins A and B and other microelements found in microgreens has attracted interest in the cosmetics industry. Microgreens are being processed into oils and ingredients for consumer items such as shampoo and skincare products.
Although microgreens can be considered pricey, the nutritional benefits might justify the cost. And with a growing interest for sustainability in urban areas, microgreens' ability to be grown hydroponically offers an easy way for families to have access to locally produced vegetables. They are also incredibly easy to grow at home and require limited time, space and gardening skills.