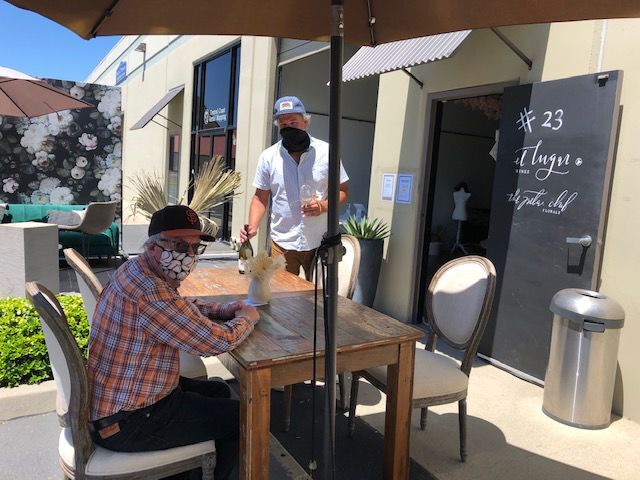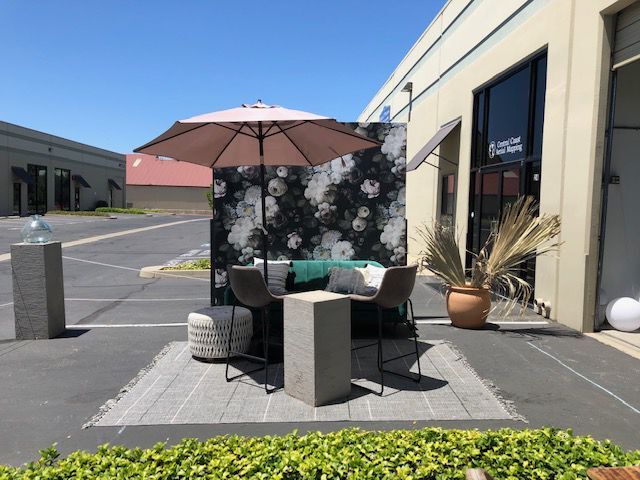 When I say I prefer small, artisan wineries, please don't get me wrong, it's just because they always rate among my Central Coast favorites. That said, I like quite a few large producers owned by rich corporations, they can afford to buy the best equipment and top winemakers.
Although in the latter category I have known some corporately-owned wineries that tried to take the cheap way out, only to result in dull, unimpressive wines. But when you have small producers making amazing artisan wines, you know they are passionate about it. I believe they deserve our support, even when they have limited hours available for tasting.
On Saturday, Aug. 1, my husband Dan Hardesty and I were what winemaker Coby Parker Garcia and his wife and partner Katie Noonan called their guinea pigs. We were the first consumers and it was their first day of serving tastings outdoors in what were normally their three designated parking spaces in front of their tasting room.
It's adjacent to the Fed-Ex station near the SLO Airport on Fiero Lane. I was grateful it was a cool day, with moderate breezes. Now they are only open occasionally, but as it happens they will be open every Saturday during the month of August. And believe this, his impressive wines are well worth making a reservation to taste so you can purchase your favorites. We buy them all, that's how much we love his excellent wines.
The El Lugar tasting room currently requires a reservation, which you can make online or by calling ahead. Get all of their info at ellugarwines .com or by calling 805-801-0119. They are located at 710 Fiero Lane #23, San Luis Obispo, very close to the SLO Airport.