Planning a trip to the United Arab Emirates soon? You might be wondering how many days in Dubai is enough. The answer, of course, depends on what you want to do and see while you're in the city.
If you're interested in exploring everything it has to offer, we suggest spending at least two or three days in Dubai.
This will give you enough time to visit the significant sites and enjoy some of the other activities the United Arab Emirates has to offer, such as going on a desert adventure, visiting luxury hotels, or simply relaxing on the beach.
That said, the answer really comes down to the type of holiday you're looking for.
If you love being on the go and are happy to see everything at a fast pace, 2 days in Dubai might be enough for you.
But if you'd like to slow things down, and have a little more time to spend at each attraction, you might want to consider 3 or 4 days in Dubai instead.
I put this guide together to help you figure out how many days in Dubai you'll need.
You'll find all the things you need to think about when planning the length of your stay, along with a guide to Dubai's highlights.
I've also suggested how long you should plan to spend at each one so that you can create a realistic itinerary for your visit so that you can enjoy every moment of your trip.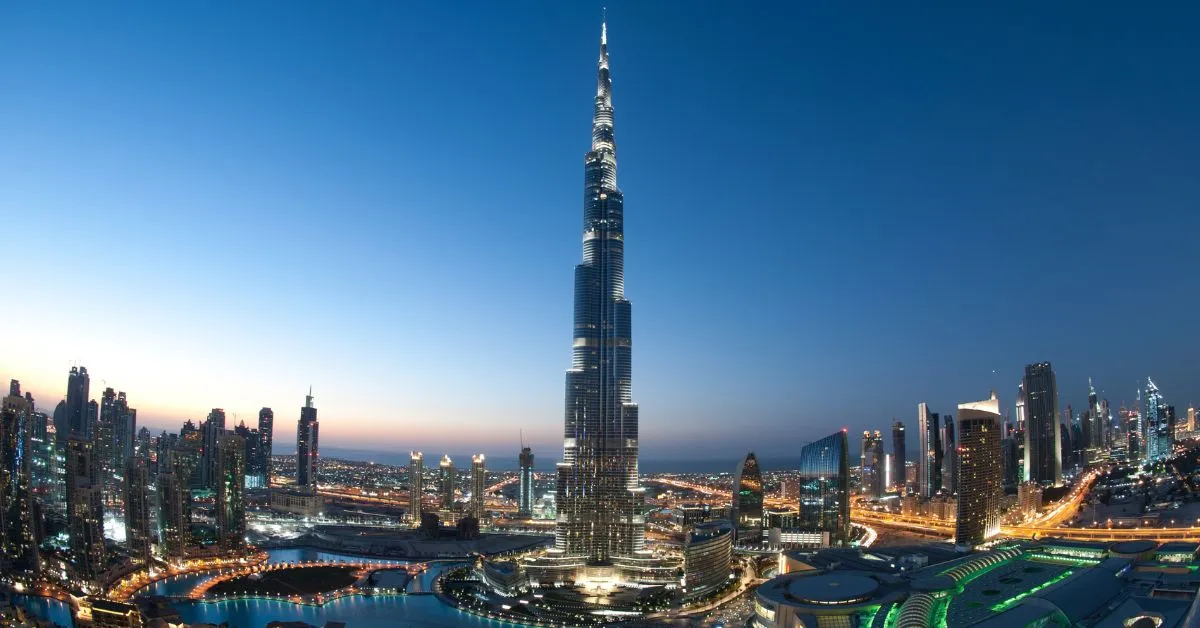 How To Decide How Long To Stay In Dubai
Deciding how long to spend in Dubai can depend on a few different things, like arrival time, hotel check-in, what you want to see, transportation, and more!
To help you figure out exactly how long you'll need in Dubai, make a list of the things you want to do in the area, and consider the time of arrival and departure.
Then, look at the distance between places to keep it realistic.
At the end of this exercise, you'll know how many days in Dubai you'll need.
That said, it's important to keep a few things in mind when planning a trip to Dubai.
Are you planning on staying in Dubai, or do you want to use Dubai as a base to explore the region?
Dubai can be a good base for exploring the area, but it really depends on what you want to do while in the United Arab Emirates.
Time Of Arrival, Hotel Check-In Time & Time Of Departure
One important thing to consider is whether your hotel check-in and departure times allow for a full day's sightseeing.
To save time on arrival, consider booking a private transfer in advance.
If you're planning on arriving late, you might consider adding an extra night to your stay. Another important consideration is what you will do with your luggage. 
If you want to get to Dubai early to make the most of your day, you might need to store your luggage somewhere for a few hours before it is time for you to check into your accommodation.
Most hotels will offer this service, but not all. So don't just assume that there will be somewhere to leave your bags – find out for sure before you go.
We also recommend you buy a Dubai SIM card to facilitate your travels.
Things To Do In Dubai And Its Surroundings
Dubai is a popular destination for travelers who enjoy spending time on the beach and relaxing in the sun.
The region also offers a wide range of activities for those who want to explore, such as visiting waterparks, having unique dining experiences, going on boat trips, and exploring some of the top hotels in the world.
You must think carefully about which attractions or tours appeal to you the most and plan how to fit them all in – especially if you're thinking about a short stay.
The list of highlights below will help you put your Dubai itinerary together, but be careful not to schedule every single moment of your day.
It's always a good idea to leave a little leeway for things like long queues and transport delays – or simply to spend longer at the places you like the best!
Note that many travelers prefer to book tours and activities in advance to save time, skip the queues and make the most of their holidays.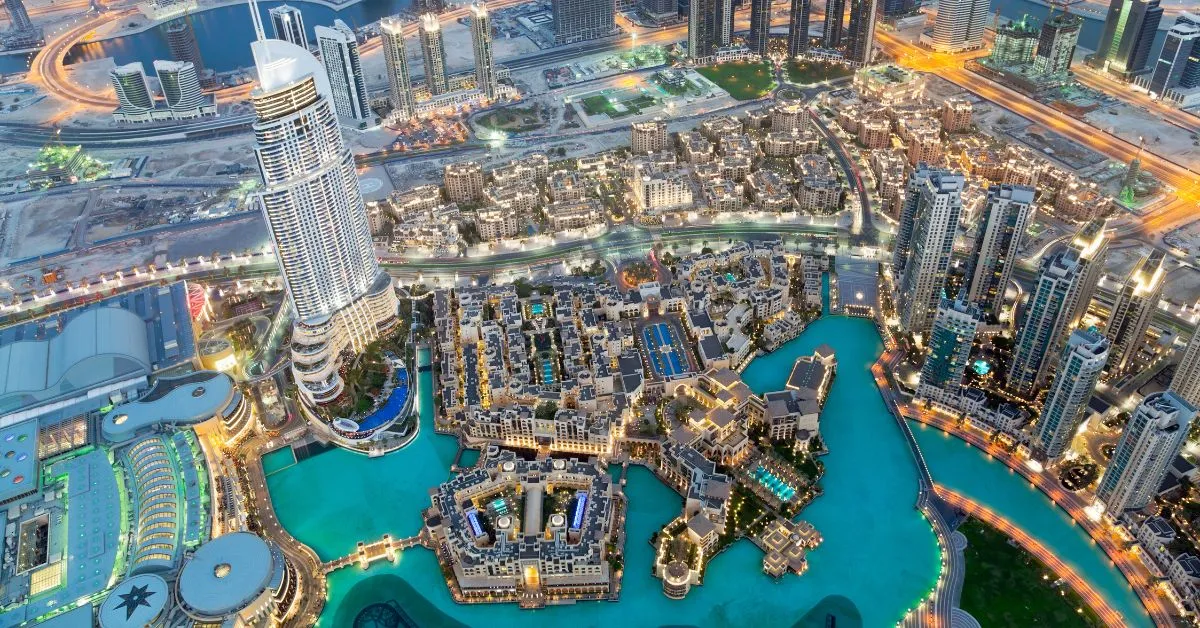 Pace Of Activities
When thinking about how many days in Dubai you'll need, ask yourself if you want a relaxing break or one that's a whirlwind of activity. It's pretty simple; the shorter your visit, the busier you will be.
So if you are the type of person who likes to enjoy the sights at a more leisurely pace – or a foodie who wants to have enough time to appreciate the local cuisine – then 4 days in the Dubai area will definitely suit you better than 2.
---
---
Transportation
Think carefully about how you will get around during your visit. While it makes sense to visit attractions that are close together, you will still need to factor travel time into your days.
Can you visit attractions on foot? Will you reach your destination by scooter, taxi, or bus?
Do your research to find out how you will visit the places you wish to visit and keep the distance and time to reach your destination in mind when you build your itinerary in Dubai.
Make sure your itinerary is logical and that you visit nearby attractions in one go. That way, you won't waste time traveling between places that are far apart.
That said, if you're going to Dubai directly from the airport, you could book a private transfer to save time on arrival.
Some hotels might be able to arrange a transfer for you.
You could also look into options for renting a car during your time in Dubai. This could give you a lot more independence and flexibility to explore the city and its surrounding areas.
What To Do In Dubai
Here are some of the best sights, experiences, and things to do in Dubai, along with our recommendations for how long to set aside for each.
Desert Safari
One of the most popular excursions in Dubai is joining a desert safari tour.
You will be picked up in a top-of-the-range 4×4 and driven out to the middle of the desert just outside the city.
Then your driver will take you on a wild ride through the sand dunes! This experience is almost like you're on a rollercoaster while in a car in the desert.
After your spin through the dunes, you will then be brought to a Bedouin-style camp in the middle of the desert, where you will get to try traditional activities such as using a shisha or getting a henna tattoo on your hand.
You will then be treated to an Arabic-style feast while sitting around a fire under the stars. During your meal, you will have plenty of entertainment in the form of traditional dancers performing.
Suggested time: Full day
Burj Khalifa
Another must-do while you are in Dubai, is to visit the iconic Burj Khalifa. This is the tallest building in the world and is an impressive example of modern engineering. This building is synonymous with the Dubai skyline.
You can visit the top of the Burj Khalifa by taking an elevator to the 124th floor.
Here you will be greeted by a stunning observation deck, known as "At The Top" where you will experience a breathtaking panoramic view of the city and the desert.
You can see all the popular sights in Dubai from here including the Palm Jumeirah and the Dubai Fountain.
This is a great spot to take pictures of the futuristic city and on a very clear day, you can even see Saudi Arabia in the distance.
On the ground floor, there is a shopping mall with plenty of restaurants and shops for you to enjoy.
Suggested time: 2 hours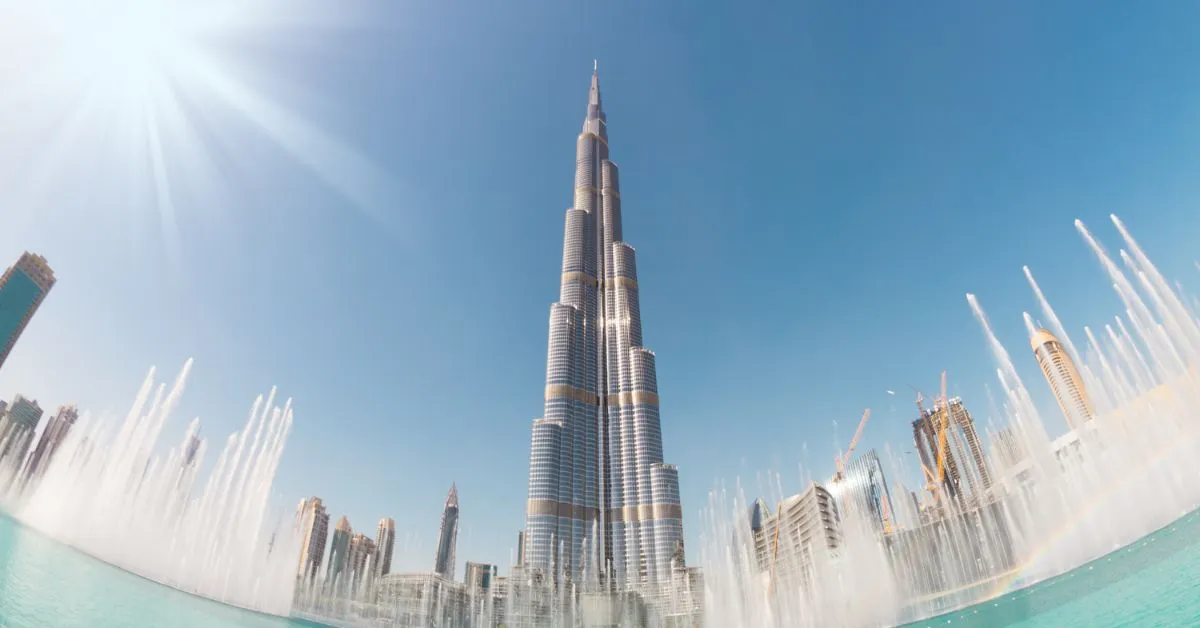 The Palm Jumeirah
The Palm Jumeirah is a must-see in Dubai and one of the most well-known tourist attractions in the United Arab Emirates.
This is a massive man-made island located off the coast of Dubai, shaped like a palm tree, and is one of the largest man-made islands in the world.
This island spans over 5 square kilometers and is home to luxurious hotels, restaurants, shops, and villas.
The Atlantis The Palm hotel stands at the very top of the tree and is definitely worth a visit. Here you can get a day pass to their huge waterpark and enjoy the rides or simply lay on the beach with stunning views of the Arabian Gulf.
Here you will find crystal-clear waters and incredible sunsets.
If waterparks are not your thing, you will also find plenty of shopping on the island, as well as a variety of places to eat or stop off for a drink.
Suggested time: 5 hours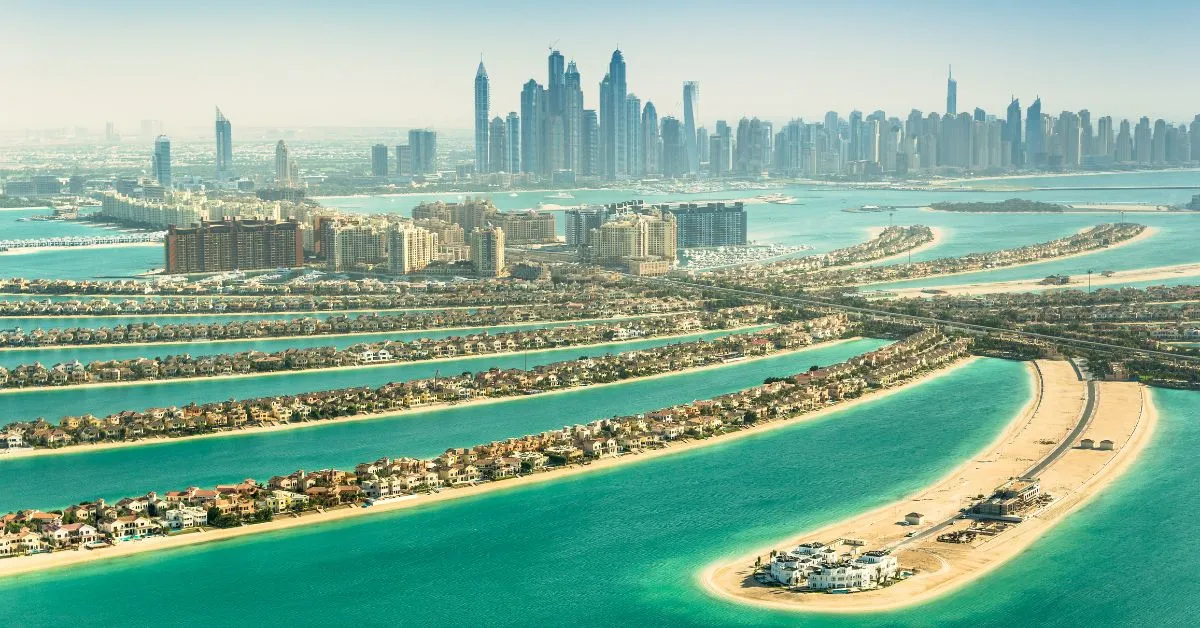 Dubai Old Town
Another gem to visit in Dubai is the Dubai Old Town. This area is also known as Al Bastakiya and is a historic neighborhood that can give you a glimpse into the past of Dubai.
Dubai Old Town is made up of traditional houses and winding narrow streets and is a stark contrast from the world of luxury just a few streets away.
While spending some time wandering around the streets of the old town, you will be treated to unique architecture and see the charming courtyard houses to see what life was like before all the skyscrapers.
During your time here, you can visit the Dubai Museum, which is the oldest building in Dubai. Here you can learn all about Dubai's history as a fishing village and how it transformed into the city it is today.
You can also enjoy the Dubai Spice Souk. This is a marketplace and is filled with amazing smells and colors from the spices, herbs, and foods on display.
Suggested time: 2 hours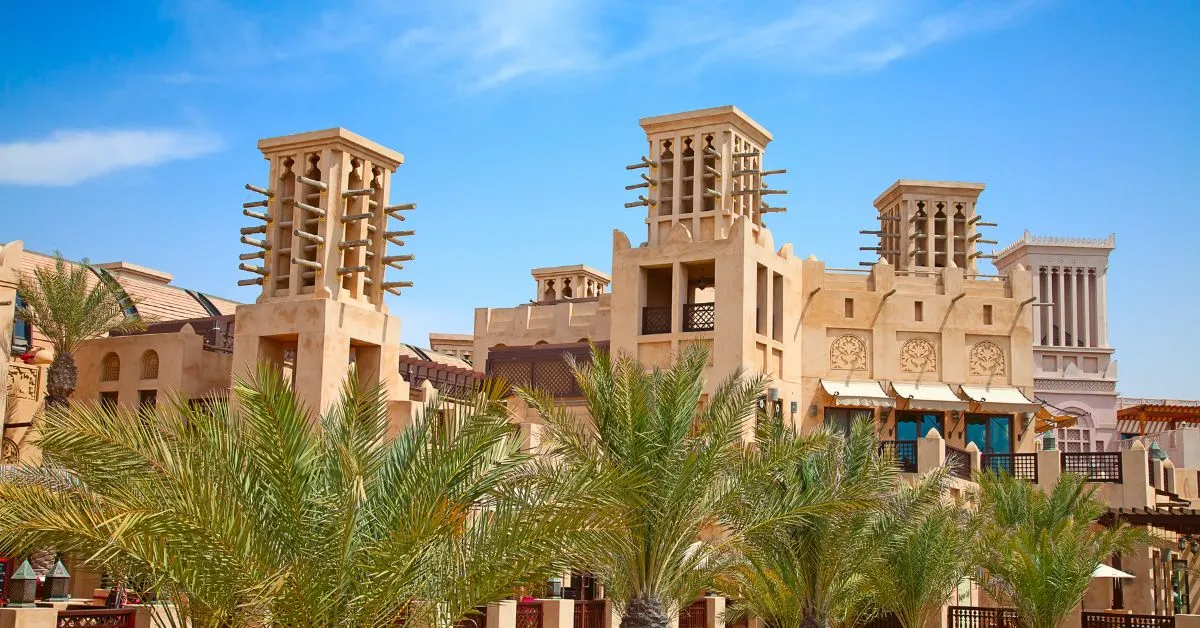 Final Thoughts On Dubai Trips
We hope this guide helped you figure out how many days in Dubai is enough.
And remember, the best way to make the most of your time is to pre-book tours and activities so that you can fully enjoy your holiday without wasting time!
Dubai is a great destination to relax and explore all the United Arab Emirates has to offer.
We hope you'll have a great time while doing the best things to do in Dubai.
Not sure when is the best time to visit Dubai? We recommend you visit Dubai in May or September, as the weather will be dry during these months, but it will not be too hot.
Traveling soon? Read one of the following guides: