HELENA — Make that 13 consecutive victories for the Helena Senators following a 5-2 win over the Missoula Mavericks on Wednesday night.
All five of the Senators' runs came in the first. Two outs away from tossing a combined shutout, the Senators yielded an Adam Jones two-run home run and allowed the game's tying run to come to the plate.
After the first inning, a frame in which Helena rapped out four hits, the Senators collected just one additional base knock and four total reaches (one on an error, three on either walks or hits).
"We have to keep taking good approaches at the plate," Senators head coach Jon Burnett said. "I thought our approaches really weren't as solid after that first inning. Gotta find a way to add on and try to extend the lead. They had the tying run at the plate that last inning. That's not a position you want to put yourself in when you have a comfortable lead early."
Walker Bennett struck out Connor Jordan to begin the seventh, but following a hit, gave up a towering home run to Jones and a free pass before being pulled. Tyler Tenney walked Skye Palmer, bringing the game's tying run up, but promptly struck out Ethan Parker and induced a ground out to preserve the victory.
Two critical Missoula errors extended the first inning. Hunter Bratcher tripled with two outs and scored on an error, while an E6 gave Helena a 4-0 advantage. The Senators also scored a run on a balk and a ball that skipped past Missoula's third base on a stolen base attempt.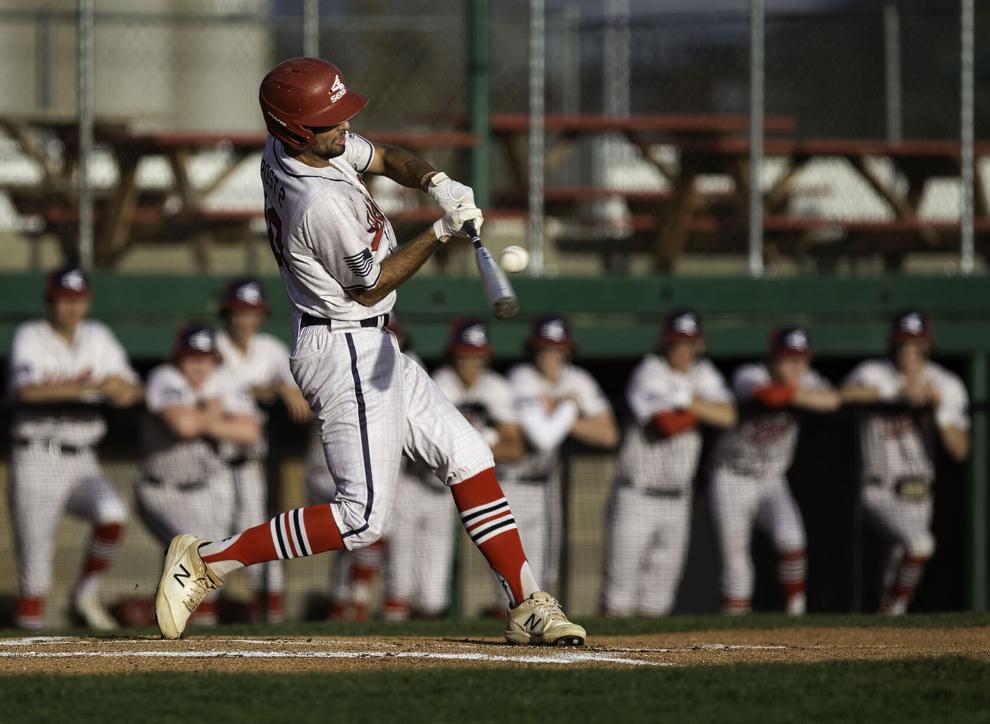 "We gave them five [runs] in the first and it stood up," Mavericks skipper Brent Hathaway said. "We never really competed too much until that seventh when we had the tying run at the plate. Too little too late."
Aaron Fuzesy, Dylan Willcut and Tyler Cutler combined to toss six scoreless innings for Helena. Fuzesy fanned three batters in his two frames and Willcut worked around a one-out double in the third to keep Missoula off the board.
Wednesday night represented the Senators' final non-conference home game of the season. In 22 total games this year, the Senators and Mavericks have matched up 10 times. Save for a combined no-hitter tossed by Mavericks pitching on May 4, Helena has been perfect against Missoula in the season's early-going.
"It's great. It's really, really good competition," Hathaway said of playing Helena. "Coach Burnett does an awesome job with his guys. It would just be nice if we could show a little more competitiveness. It's early."
Five different Senators picked up hits on Wednesday, including Trysten Mooney and Tenney atop the order. Missoula's Jones doubled in the fifth, just two innings before his big blast.
Henry Black, Nick Beem and Eamon Higgins also chipped in base hits.
A special sports fan with a distinctly recognizable ride took in Wednesday night's game at Kindrick Legion Field.
Joe Connor, better known to some as Mr. Sports Travel, was on hand with his American flag wrapped 2012 Ford Fusion.
Connor is something of a sports superfan and has taken in games in 35 countries and on six continents. He has attended contests at nearly every major sports venue in the United States, including every NBA, NHL, MLB and NFL stadium.
In 2018, Connor decked his car out in the special wrap to raise awareness for the freedom that veterans, and others like them, provide.
The back windshield of Connor's car reads, "Thanked a veteran, service member, first responder or their families today?" and displays the website of Operation First Response, an organization started in 2004 that helps wounded heroes in their time of need.
"My father taught me the importance of freedom," Connor, who's father served in the Air Force, said. "Since I do all these road trips and love to travel and go to all these different sporting events, I wanted to have a moving billboard to remind people that freedom is not free and we can never take freedom for granted."
The driver of the American flag car began his most recent trip around the country on Feb. 20 with the goal of taking in a sporting event in all 50 states, plus the District of Columbia, by Memorial Day. The trip, in part, is also to celebrate Connor turning 50 years old this year.
"By Monday [Memorial Day] I will have seen a sporting event in 49 of the 50 states plus Washington, DC," Connor said. "My point for that is – that can only happen in this country. If I lived in many other parts of the world that aren't free, I wouldn't have the freedom to do that."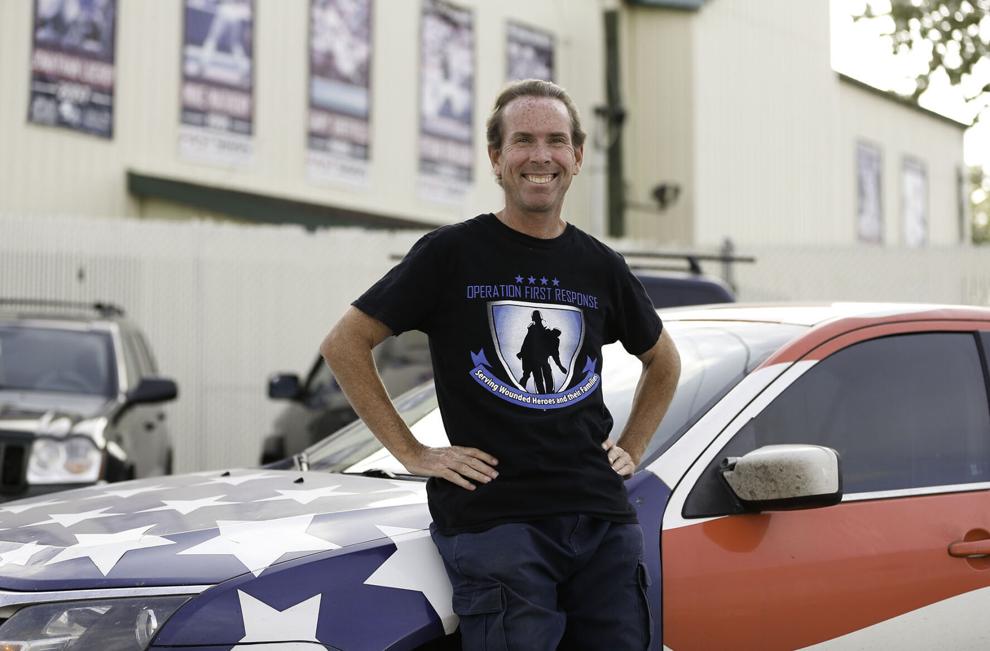 Connor plans to visit Alaska sometime in October or November of this year.
Mr. Sports Travel swung through Missoula last week to take in a Mavericks game and plans to see the PaddleHeads play on Thursday. His time in Helena and at Kindrick Legion Field on Wednesday was his first since 2006 when he watched a Helena Brewers contest.
Connor credits his father for getting him hooked on sports and traveling. He has been crisscrossing the country, and world, for over 20 years, and from February 2018 until December 2019, attended a different sporting event in the U.S. or Canada for 675 straight days.
"My passion is going to different sporting events and seeing the country," Connor said. "I want people to remember that, yes we have problems in this country – like any country – but what sets us apart from any other part of the world is that we are the symbol of freedom. The American Flag is that visual symbol and that's why my car is wrapped in the flag."