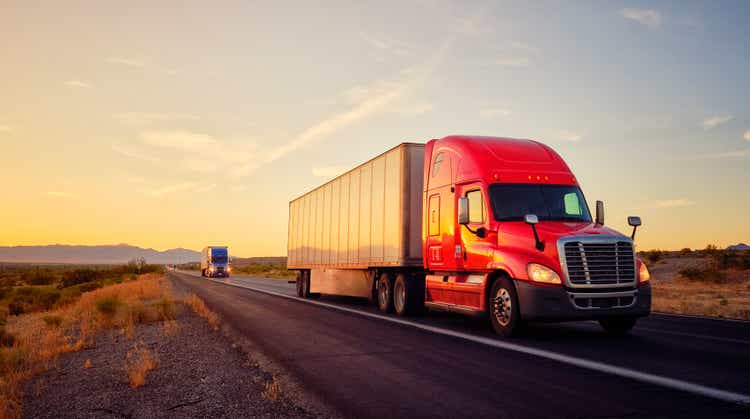 Forward Air (NASDAQ:FWRD) -7.3% in Tuesday's trading as Baird downgraded the stock to Neutral from Outperform with an $80 price target, slashed from $130, saying it is "hard to get comfortable" with the recent Omni Logistics acquisition.
Analyst Garrett Holland said Baird's prior thesis was based on leverage to improving LTL markets, but the acquisition of Omni Logistics complicates the strategy by adding freight forwarding and customs brokerage businesses among other supply chain services, introducing considerable execution risk, adding that subsequent disclosures have failed to ease his concerns.
Holland sees "clear linehaul/network cost synergies, but FWRD is assuming forwarding and customs brokerage exposure, which face sustained pressure from normalization in trends and introduce their own formidable competitors" including the larger and proven C. H. Robinson (CHRW) and Expeditors International (EXPD).
"Ultimately, we struggle to see why pursuing such a large, complex, levered transaction is preferable to delivering on the double-double growth and EBIT margin model and buying back stock," Holland wrote.
More on Forward Air:
Financial and valuation comparison to sector peers
Analysis: Forward Air: Omni Deal Makes Stock Expensive Even After The Selloff
Stock price return: Down 30% YTD, down 34% in the past 12 months