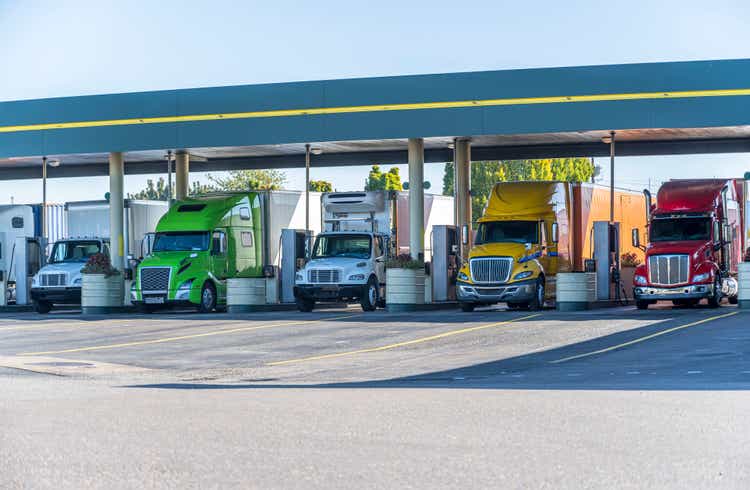 FleetCor Technologies (NYSE:FLT) +4.3% in Thursday's trading and up more than 11% in the two days since the fuel card and payment products company reported slightly better than expected Q2 adjusted earnings while tightening full-year guidance.
Q2 net income fell to $239.7M, or $3.20/share, from $262.2M, or $3.35/share, largely due to $65M in higher interest expense over last year's Q2, while revenues rose 10% Y/Y to $948.2M.
FleetCor (FLT) raised the bottom end of guidance ranges for full-year adjusted earnings to $17.09-$17.35/share from $16.95-$17.35/share previously, and full-year revenues to $3.84B-$3.86B from its prior outlook for $3.82B-$3.86B; analyst consensus is for EPS of $17.12 and revenues of $3.84B.
For Q3, the company expects adjusted EPS of $4.44-$4.64, in line with $4.57 analyst consensus estimate.
"We expect solid growth in the second half of 2023 as we lap the interest and credit overhangs from last year and our organic revenue growth continues," CFO Tom Panther said.
FleetCor (FLT) is "re-evaluating the portfolio of our company with the idea of potentially separating one or more of our businesses," CEO Ronald Clarke said on the company's post-earnings conference call.
More on FleetCor Technologies: