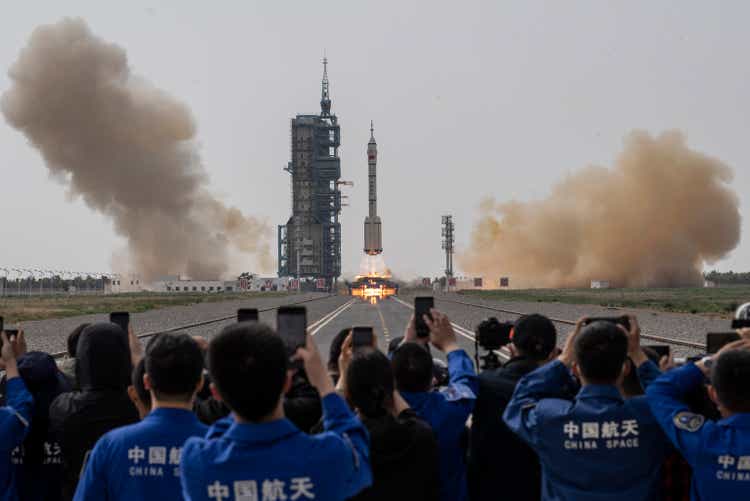 China on Tuesday sent a three-person crew including the country's first civilian astronaut to space, where they will spend the next six months in orbit on the Tiangong space station, according to several press reports.
The Shenzhou 16 spacecraft took off atop a Long March 2-F rocket from the Jiuquan Satellite Launch Center near the Gobi Desert in northwestern China after 9:30 a.m. local time.
Gui Haichao, a 36-year-old professor at Beihang University in Beijing, is the first Chinese astronaut who isn't enlisted in the People's Liberation Army Astronaut Corp. He joined mission commander Maj. Gen. Jing Haipeng, who made his fourth flight to space, and spacecraft engineer Zhu Yangzhu on the trip.
Three astronauts who met them aboard the station will return to Earth as they wrap up their six-month mission. China in November expanded the space station with a third module. Space program officials on Monday plan to expand the Tiangong even more and send a human crew to the moon by 2030.
The United States is working on sending people back to the lunar surface for the first time since 1972. The National Aeronautics and Space Administration's Artemis program next year is planning to send four astronauts on a flight around the moon, followed by a lunar landing in late 2025.