This quick and easy Cajun Butter Shrimp recipe is wonderfully spiced. The shrimp are first coated in a seasoning mixture and then cooked in butter. Can be made in just 15 minutes!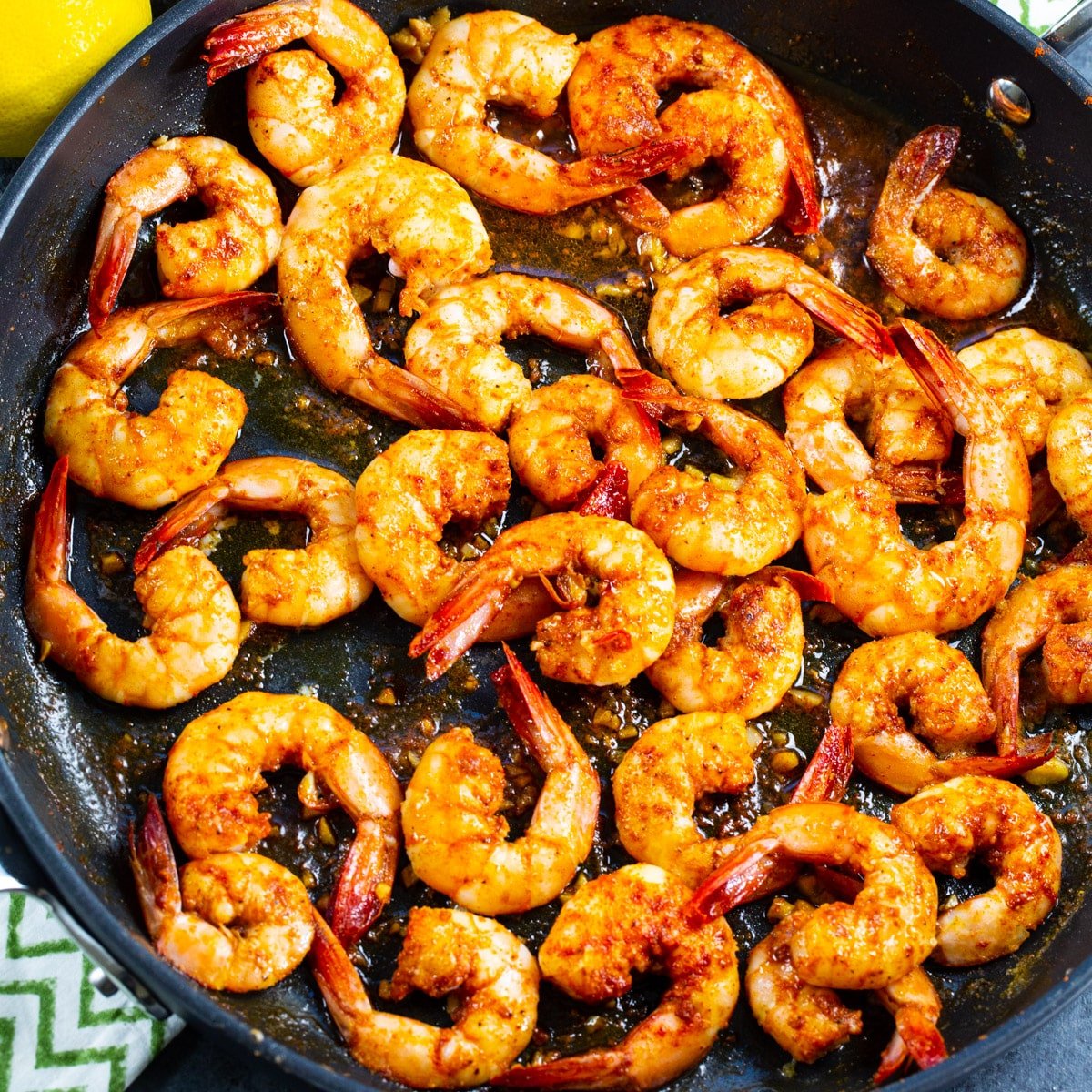 How To Serve Cajun Butter Shrimp
I love to serve Cajun Butter Shrimp as a dinner with fresh French bread to soak up the excess sauce and a green salad with Creamy Parmesan Dressing. Can also be served over pasta or as an appetizer.
Ingredients
1 Pound Large Shrimp
2 teaspoons Cajun or Creole Seasoning– They are very similar and you can use either. I typically use Tony Chachere's Creole Seasoning.
Paprika
Worcestershire Sauce– soy sauce can be substituted.
Brown Sugar– for just a hint of sweetness. Honey or maple syrup can be substituted.
Garlic Cloves– 1/2 teaspoon of garlic powder can be used instead.
Butter– I use salted.
Parsley and Lemon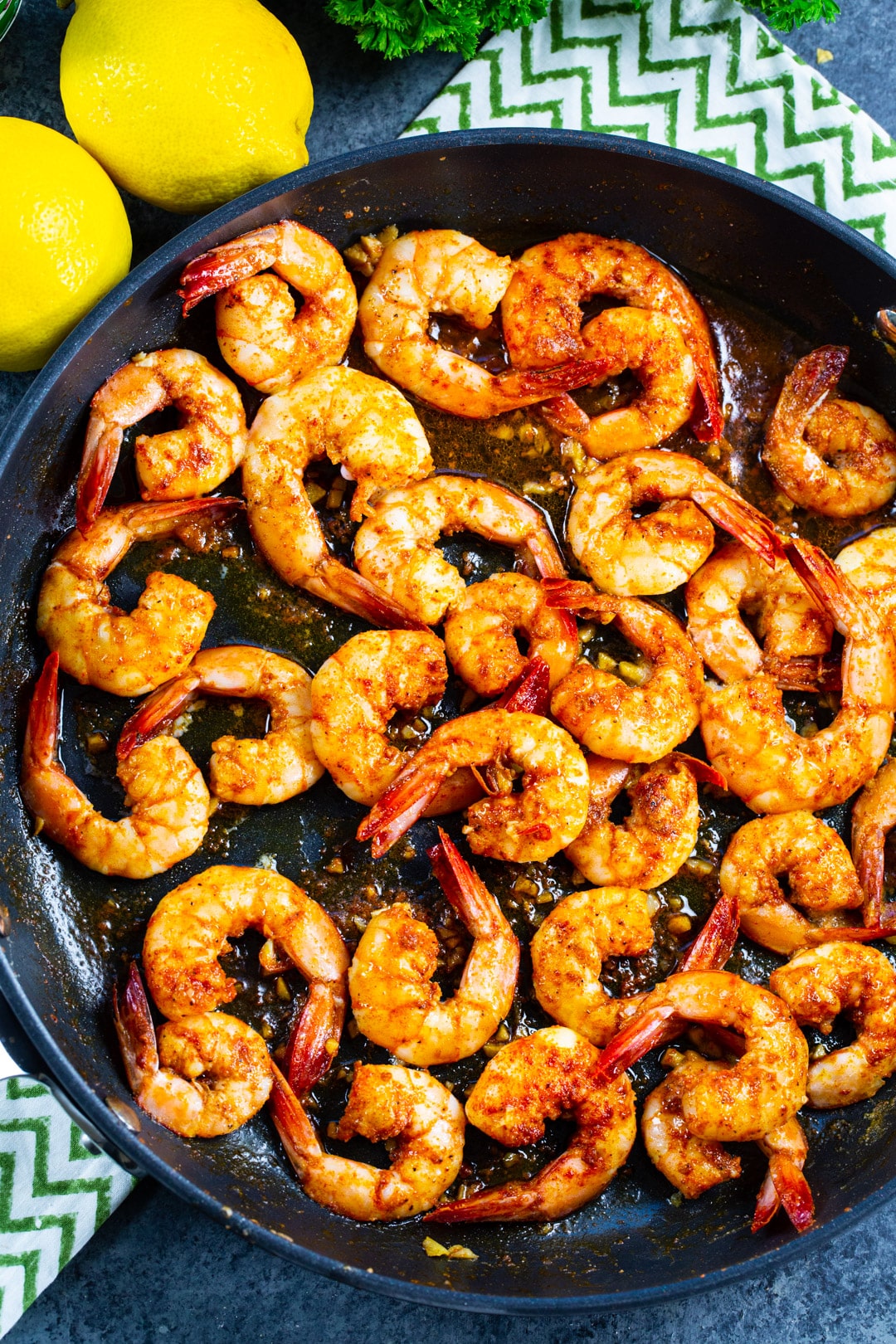 Fresh Shrimp
You want to use the freshest shrimp possible for this recipe. If you don't live near the coast, frozen shrimp are probably your best option. Frozen shrimp only take about an hour to thaw in the sink or you can run warm water over them to thaw them faster.
I think large or jumbo shrimp work best. You can peel them totally or leave the tails on for presentation.
Suggested Equipment
Don't Overcook The Shrimp
Shrimp, depending on the size, only take 2 to 5 minutes to cook total. They are done when they have completely turned opaque. If you overcook them, they will be dry and rubbery instead of tender and juicy.
Storage
Leftovers can be stored in an airtight container in the refrigerator for 2 to 3 days. They are fantastic on top of a salad or in an omelet.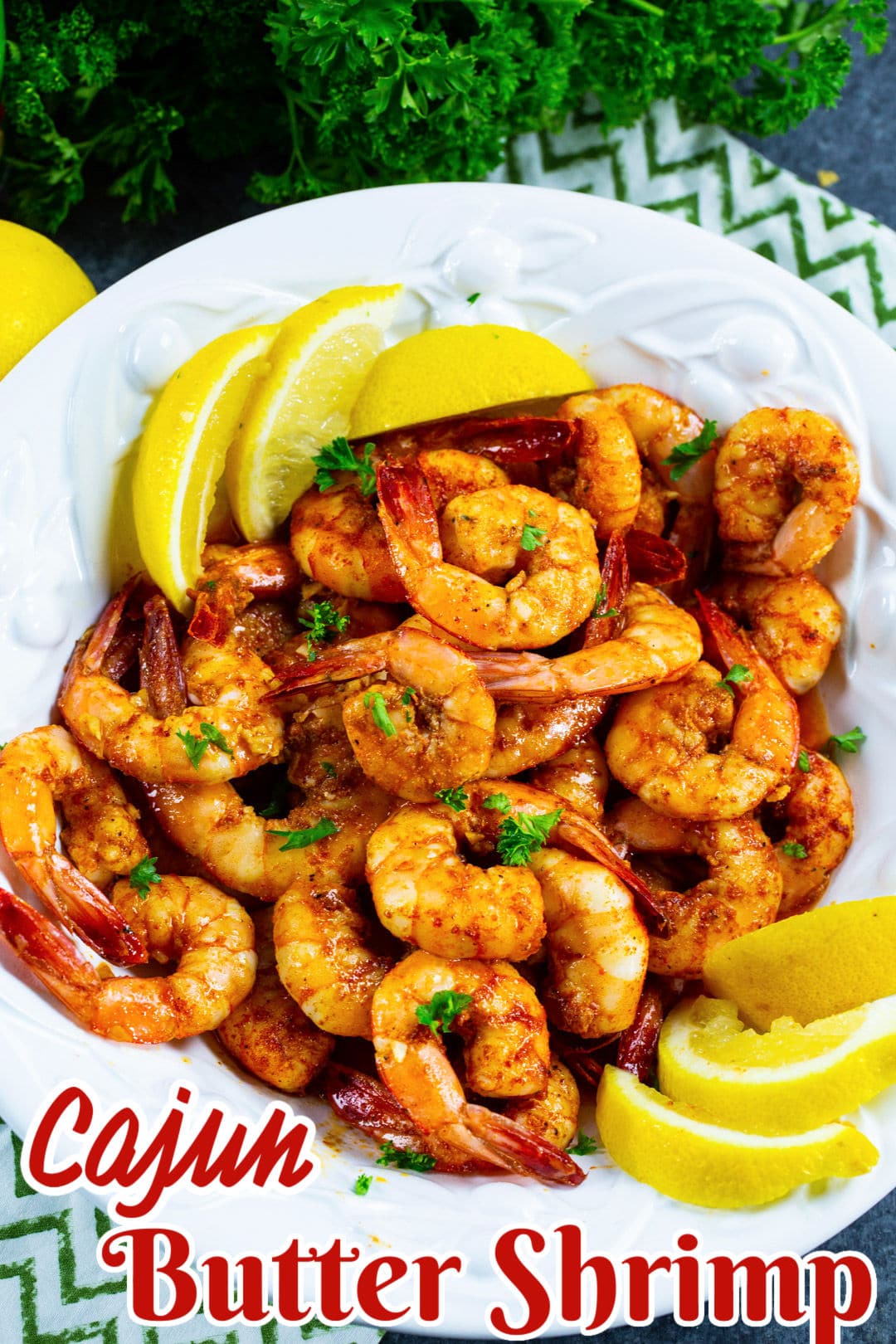 More Amazing Shrimp Recipes
Place shrimp in a medium bowl. Sprinkle with Cajun or Creole seasoning, paprika, Worcestershire sauce, brown sugar and garlic. Stir to coat shrimp evenly.

Melt butter over medium-high heat in a large skillet. Add shrimp and cook for 2 to 3 minutes per side.

Sprinkle with parsley and serve with lemon slices.
Want to Save This Recipe?