BMW has announced that it is working on a new head-up display that will span the entire width of the windshield, called BMW Panoramic Vision. The new head-up display will debut in BMW's Neue Klasse models.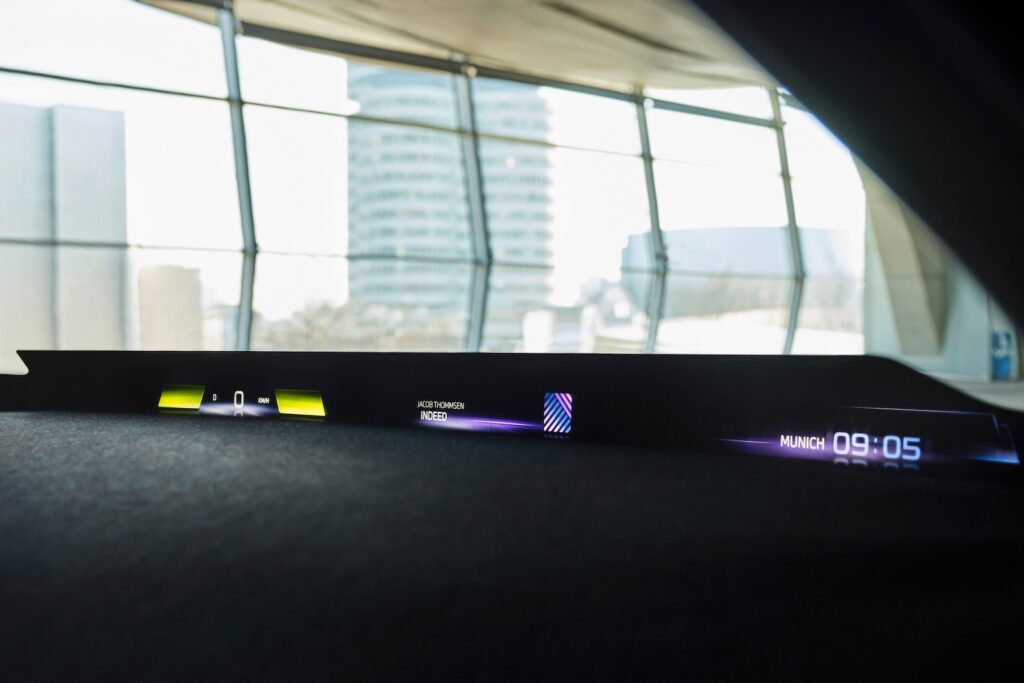 "The windscreen becomes a single large display with our new BMW Panoramic Vision, opening up completely new possibilities for the design of our vehicles," stated Frank Weber, Member of the Board for Development at BMW AG.  "Whether the driver decides themselves which information they want to display in their own field of vision, or that all occupants can see the entire content. The revolutionary projection and the significantly more clearly structured cockpit give an impressive new feeling of space and driving. We are taking our proven "eyes on the road – hands on the wheel slogan to a new level."
The BMW Panoramic Vision system shows information that is relevant to both the driver and passengers in an area at the base of the windshield. BMW previewed this tech with the i Vision Dee concept that debuted earlier this year. BMW also says that an updated iDrive infotainment system will also be added to its Neue Klasse based models. The first EV models on the new platform are slated to arrive in 2025.