Every old hot rod tells a story. Some have well-documented pasts, while others simply don't. Earlier this week, I stumbled upon an online photo album from an event in Nebraska. It was labeled "2012 Jerry Andreasen Car Auction." So, was this from 11 years ago? Or was the album given the wrong name? Either way, I started clicking through it.
Vintage tin. Spectators. Spectators' trucks. Grain silos. Then, at the midway point, a metallic blue roadster stopped me in my tracks. I knew right away that it was an old hot rod of yesteryear. The more I looked, the more things I liked.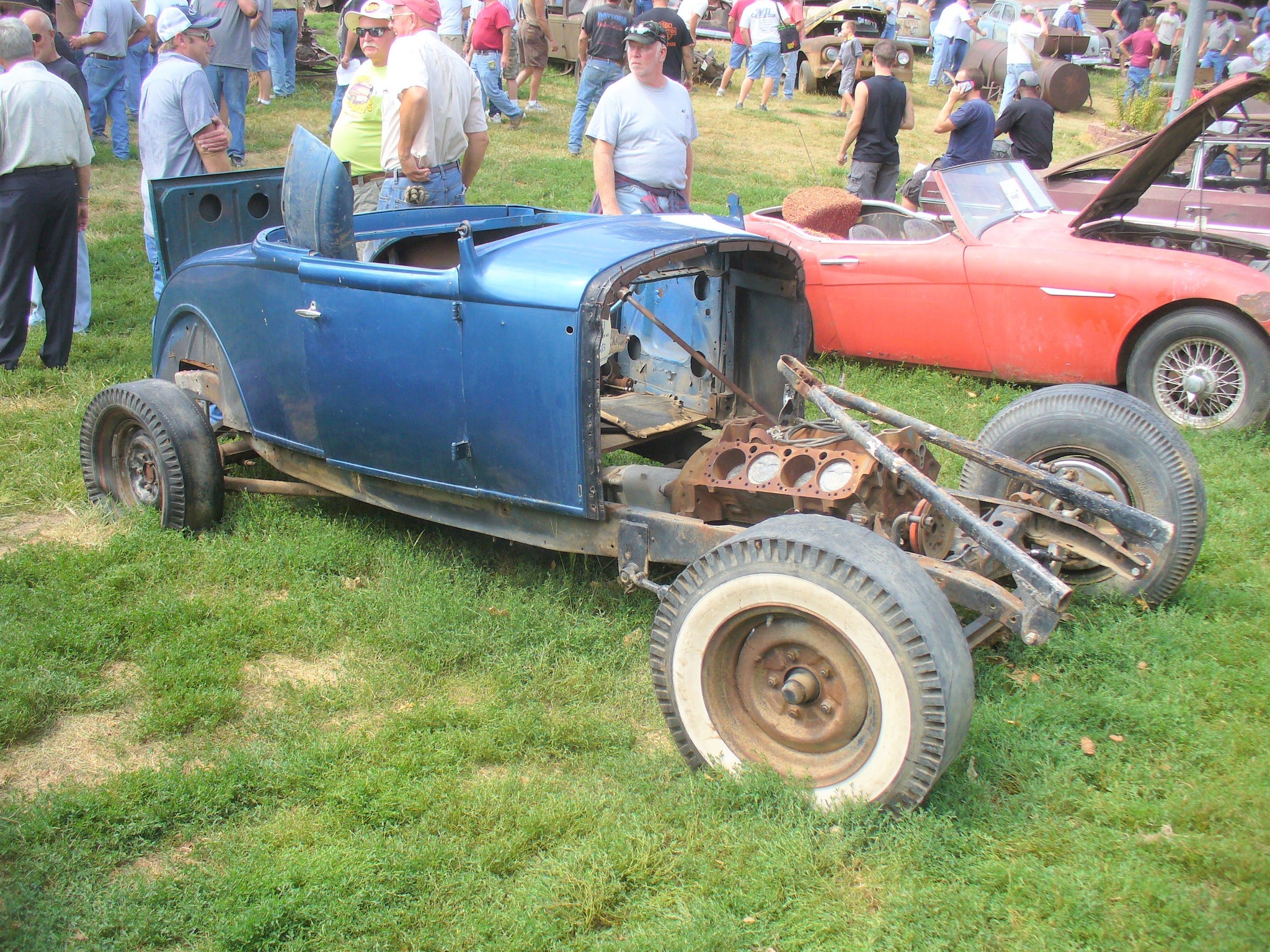 The subject at hand is a 1930/1931 Ford Model A roadster. From what I could tell, it was the basis of an A-V8. Sitting on an original 1932 Ford frame, the car featured a molded cowl and smoothed lower windshield stanchions. The rear wheelwheels had been seriously sliced, indicating that the car was channeled at one time. (The lack of firewall supports that theory.)
In the chassis department, things stayed equally traditional. Up front, the car sported a chrome dropped I-beam, complete with chrome '40 Ford backing plates. Other highlights include F-1 shock mounts, split wishbones and a homemade tow bar.
Although there was only one picture posted, it was enough for my imagination to run wild. Jon Carder—the one who took the single shot—indicated that the car was the highest bid item at the auction. The price? $6,700. Expensive, but not a bad deal for a survivor Model A roadster hot rod.
Would I have bought it? For sure. And if I did, I'd spend my spare time looking for pieces of the puzzle. Initially, I thought it was the same car as the channeled, smallblock-powered '30 below, but there are too many major differences. Nonetheless, it's fun to dream.
—Joey Ukrop
Auction photo by Jon Carder.