Whether you love Smoked Cream Cheese already or you are just here to find a simple, delicious, crowd-pleasing appetizer option for your next bbq or cookout, you're in the right place! We are borderline obsessed with smoked cream cheese around here, and this is the spot where I'm collecting all of the best recipes for this incredible, viral appetizer. Bookmark this page! We'll be adding to it as often as the craving strikes!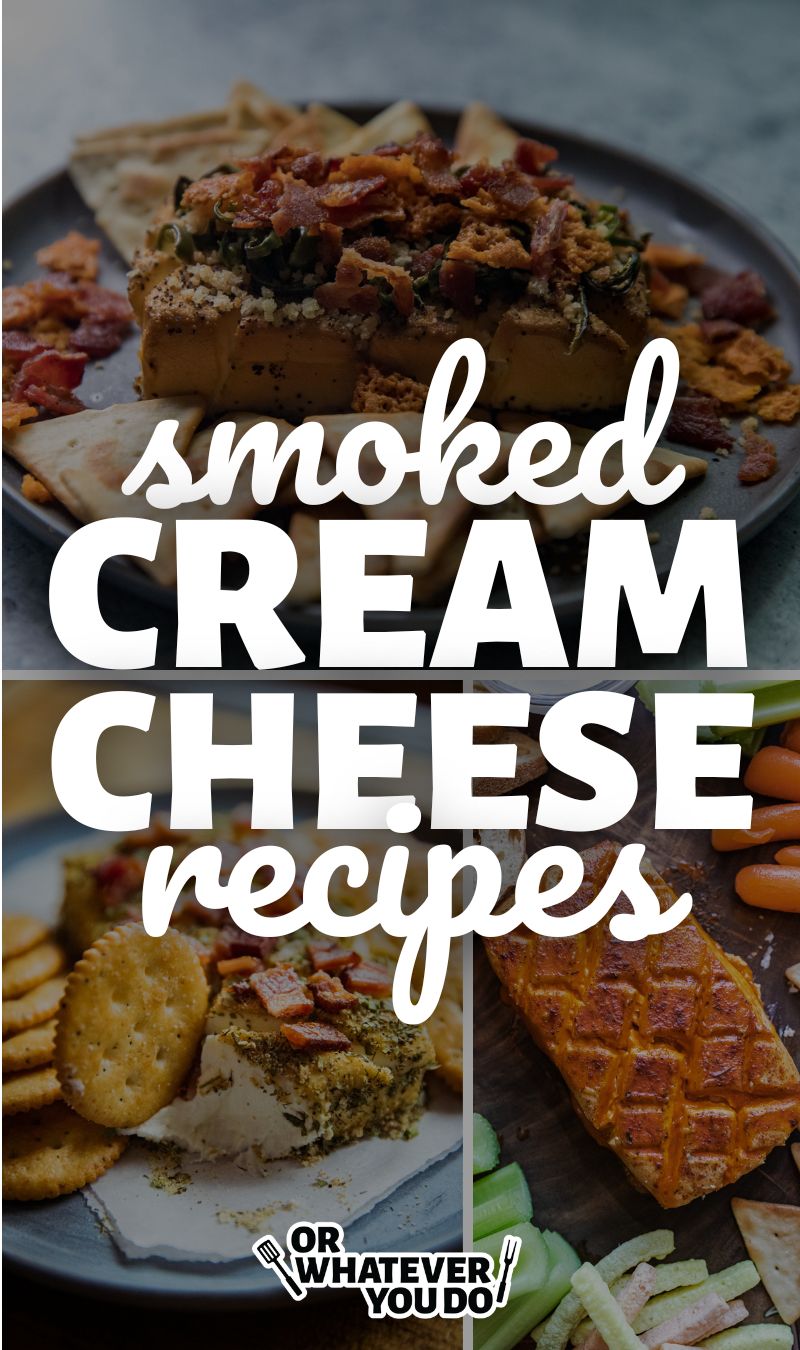 These smoked cream cheese recipes are as varied as they are delicious! Check back often for more delicious additions to this simple recipe trend that we just can't quit!
The TikTok sensation is hitting a grill near you! This smoked cream cheese dip is simple and delicious. You're going to want a slab of this in the fridge pretty much always.
Make our easy Smoked Cream Cheese Guacamole for your new bbq or party!
Sweet and tangy and smokey and perfect for dipping! This super easy pellet grill appetizer is perfect for Halloween, or anytime you need a snack.
Fire up your smoker because you're going to be getting lots of requests for this one. Buffalo Smoked Cream Cheese is perfect served with celery and carrot sticks and crunchy crackers!
Take your smoked cream cheese to the next level by turning it into a spicy Jalapeño Popper Smoked Cream Cheese!
This spicy take on the smoked cream cheese craze will have garlic chili lovers rejoicing. Spicy, and spread of fried wonton triangles.
Simple ingredients come together in a surprising and delicious way! A new take on the viral TikTok Smoked Cream Cheese Trend that's sure to be a spring and summer favorite!