Daytona Beach's historic promenade is the ultimate entertainment spot. From Mardi Gras Fun Center to Screamer's Park, Daytona Boardwalk has something for everyone. Have a look at our quick guide to Daytona Beach Boardwalk & Pier!
Find Places To Stay In Daytona Beach
A Guide To Daytona Beach Boardwalk & Pier
What To Do Here?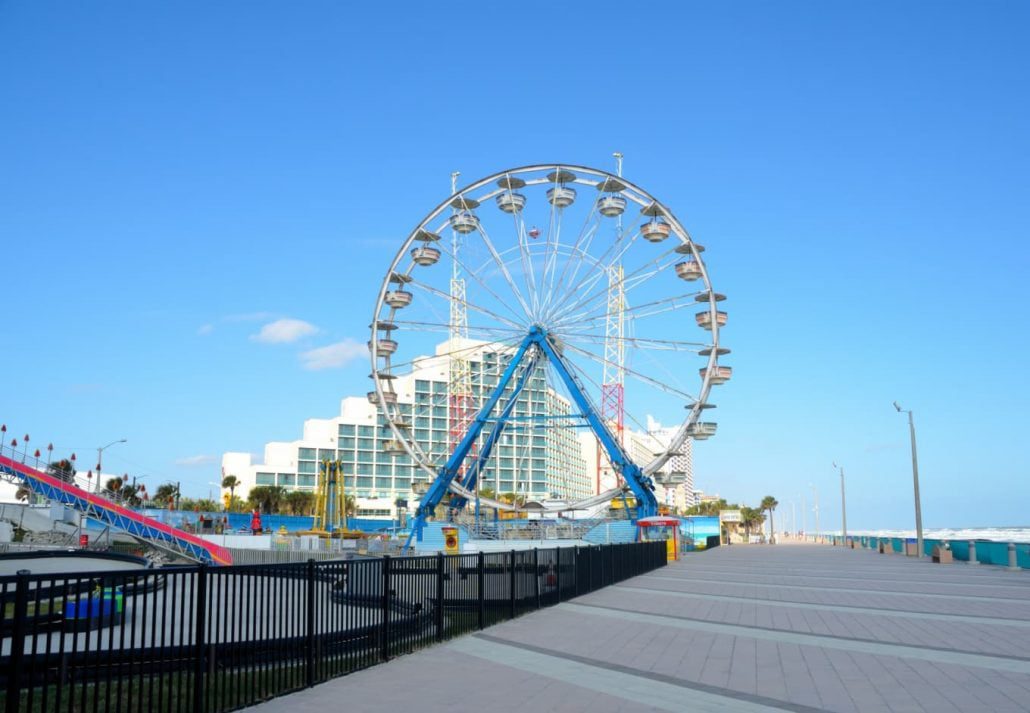 Located on Ocean Avenue, Daytona Beach Boardwalk offers old-fashioned beachfront fun. You can find many family-run businesses here — Mardi Gras Fun Center, Joyland Amusement Center, Lisa's Gift Shop, Pizza King, and more. Also, you won't be able to miss Daytona Lagoon Waterpark and Family Entertainment Center and rides at Screamer's Park.
The Boardwalk often hosts street performers and there are concerts at Daytona Beach Bandshell Concerts and Fireworks. In the summer, visitors can watch the fireworks display every Saturday night.
Furthermore, Daytona Beach Pier, also known as Main Street Pier, stretches from the boardwalk into the ocean. It has an excellent seafood restaurant! You have to visit.
Wondering what else is there to do in Daytona Beach? Have a look at our quick guide.
Recommended Read: The Best Restaurants In Daytona Beach, FL
Where To Stay In Daytona Beach?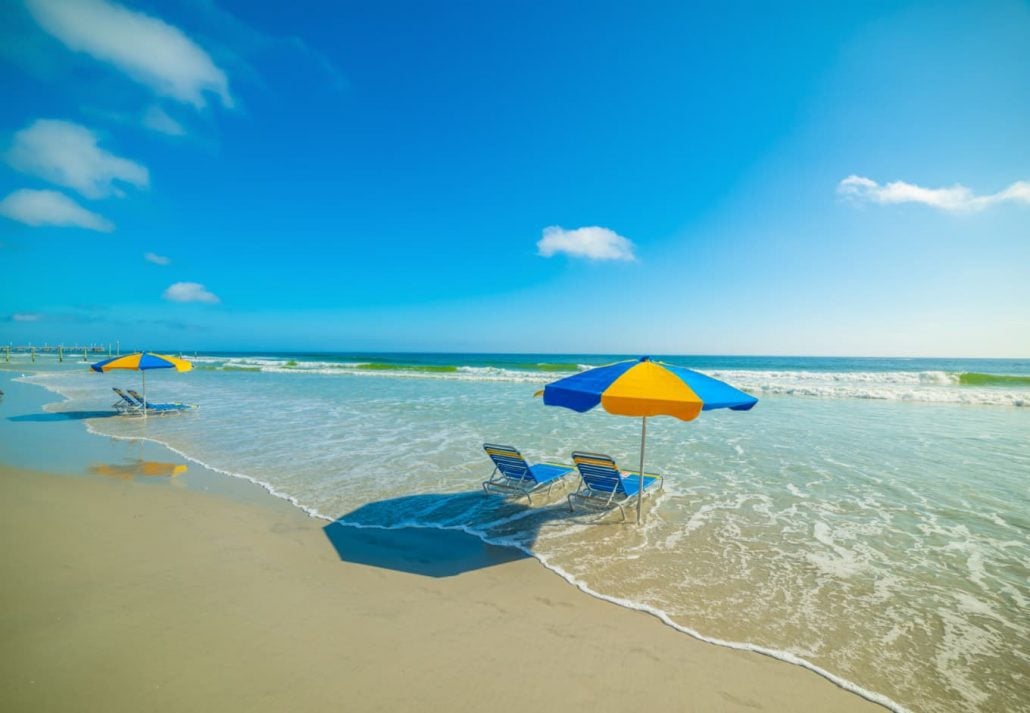 The famous beach boasts a wide range of gorgeous stays. Here's a list of the best hotels in the area:
Hilton Daytona Beach Oceanfront Resort — Offers breathtaking views of the Atlantic Ocean or the Intracoastal Waterway and features a signature restaurant Doc Bales' Grill.
Delta Hotels by Marriott Daytona Beach — Located in Daytona Beach Shores. Guests have access to a business kiosk, 24-hour gym, and outdoor dining.
Nautilus Inn — Close to attractions like Sun Splash Park and Breakers Beachfront Park. Situated minutes away from Daytona Beach Boardwalk.
Bahama House — Guests can relish a daily continental breakfast and a daily happy hour. Offers a wide range of room types.
To learn more about the amenities they offer, click here.
FAQ
Is Daytona Beach Boardwalk free?
Yes, you can enter the Boardwalk for free.
What does Daytona Boardwalk have?
Joyland Amusement Center;

Pizza King;

Lisa's Gift Shop;

Phillip's Gift Shop;

Mardi Gras Fun Center;

Michael's on the Beach;

Zeno's Boardwalk Sweet Shop.
Browse. Book. Stay.
CuddlyNest provides all accommodations to all travelers at the best price. Find unlimited travel inspiration on our blogs and social media channels Facebook, Instagram, and Pinterest.
You May Also Like:
The Best Things To Do In Downtown Tampa, FL
The Best Hotels Near Busch Gardens, Tampa, FL
The Most Beautiful Tampa Parks
5 Great Things To Do In Ybor City, Tampa, FL
The Best Hotels Near Tampa Airport
A Guide To The Best Shopping In Tampa, Florida
The Best Hotels In Tampa, Florida
The 6 Best Restaurants In Orlando
12 Amazing Day Trips From Orlando, Florida