The best healthy breakfast ideas for weight loss that will keep you satisfied and full without exceeding your calories!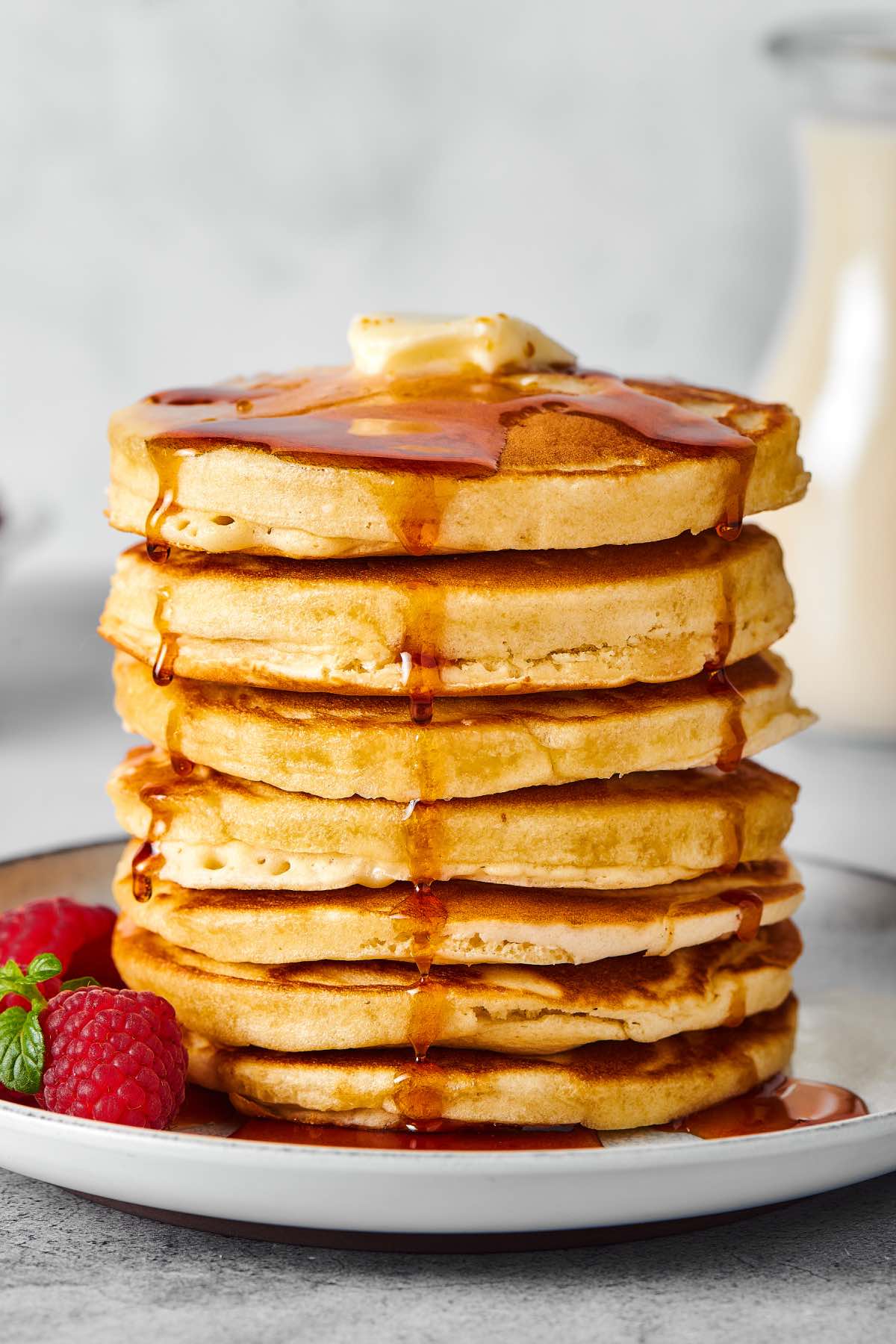 When you first embark on a weight loss or healthy eating plan, starting the day with a healthy meal sets the tone for the rest of the day.
There is a false assumption that skipping breakfast promotes weight loss or is key to a healthy diet. However, studies show that eating breakfast every day keeps the metabolism working at optimum speed, which is key to maintaining a healthy weight.
While some people can stick to the same breakfast every day, those of us who follow any sort of diet NEED some variety. With so many options, it's hard to navigate what is healthy and what is not.
What is the best breakfast for losing belly fat?
A healthy breakfast for weight loss and losing belly fat should include a few key nutrients that work in combination to keep you full, satisfied, and energized. These are protein, fiber, complex carbs, and healthy fats.
Protein: Protein helps keep you fuller for longer and aids muscle recovery in combination with exercise. Good sources of protein include eggs, Greek yogurt, and cottage cheese.
Fiber: Similar to protein, fiber promotes satiety and aids fullness. It also helps keep you regular. Good sources of fiber include fruit, vegetables, legumes, and whole grains.
Complex carbohydrates: Also known as slow-releasing carbs, these give you long-lasting energy throughout the day and balance blood sugar levels.
Healthy fats: Fat keeps you satisfied and full and also makes things taste good! Good sources of healthy fats include avocado, peanut butter, and nuts.
What should I eat for breakfast for weight loss?
Here are the BEST weight loss breakfast ideas to make your healthy diet exciting, easy to stick to, and delicious. You'll find sweet breakfasts, savory breakfasts, oatmeal, smoothies, pancakes, and more.
Having plenty of options helps you stay on track and all of these options will keep things in check, while also being exciting!
Turkish eggs
A fun twist on poached eggs, the yogurt base adds extra protein for satiety.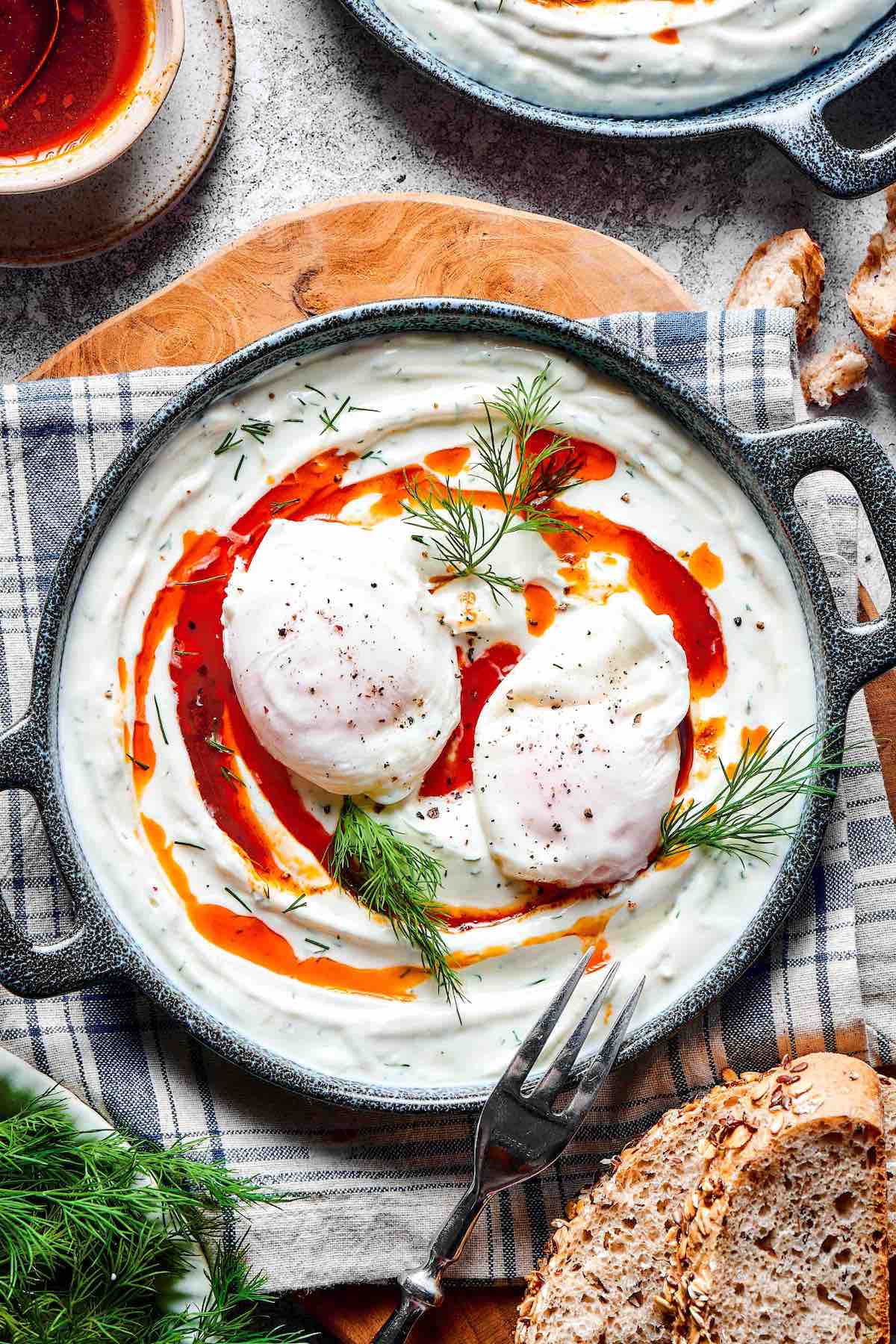 Chilaquiles Rojos
Protein, wholesome carbs, and a spicy sauce makes the best weight-loss breakfast!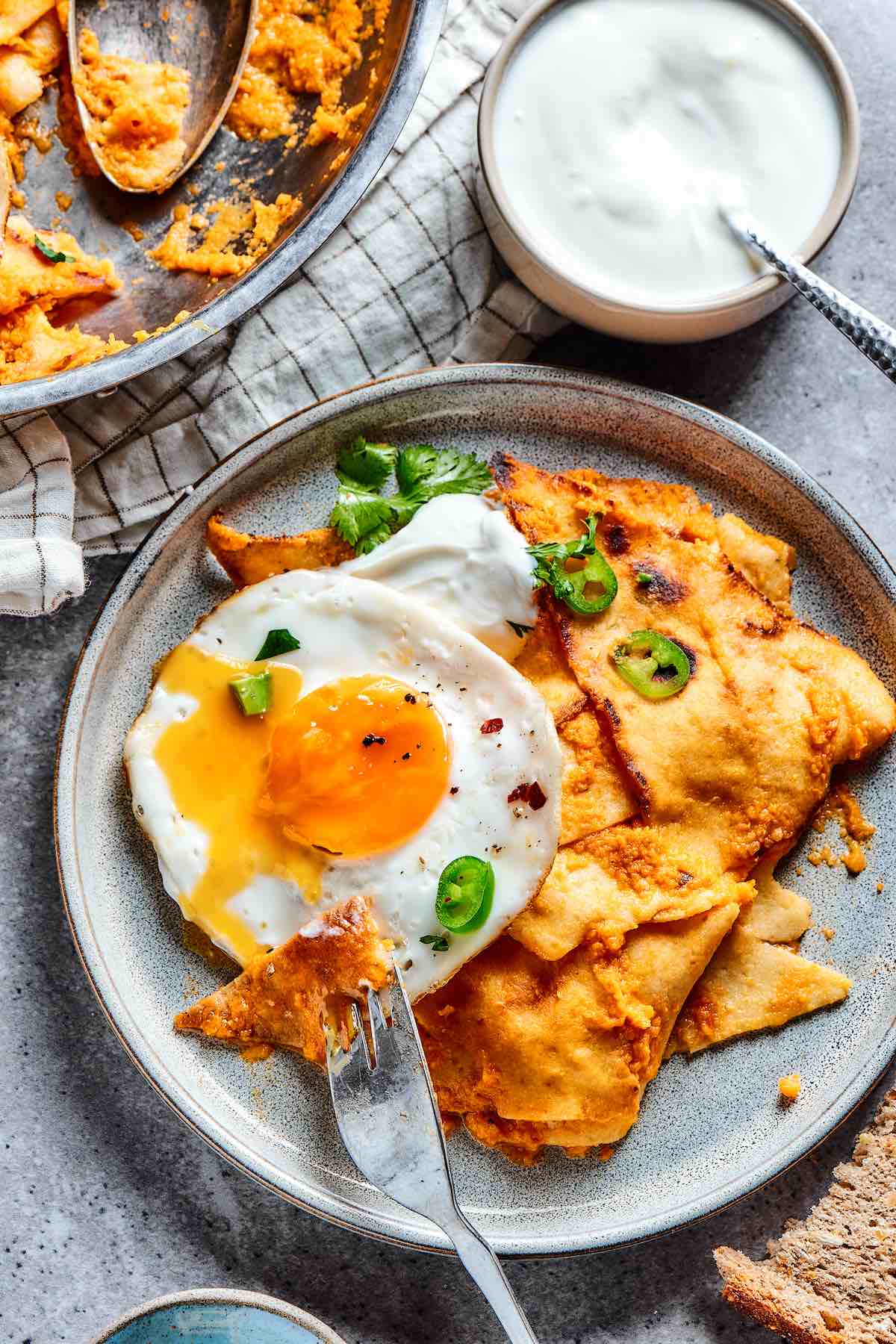 Blueberry pancakes
These healthy pancakes are thick, and fluffy, and have no flour or eggs in them.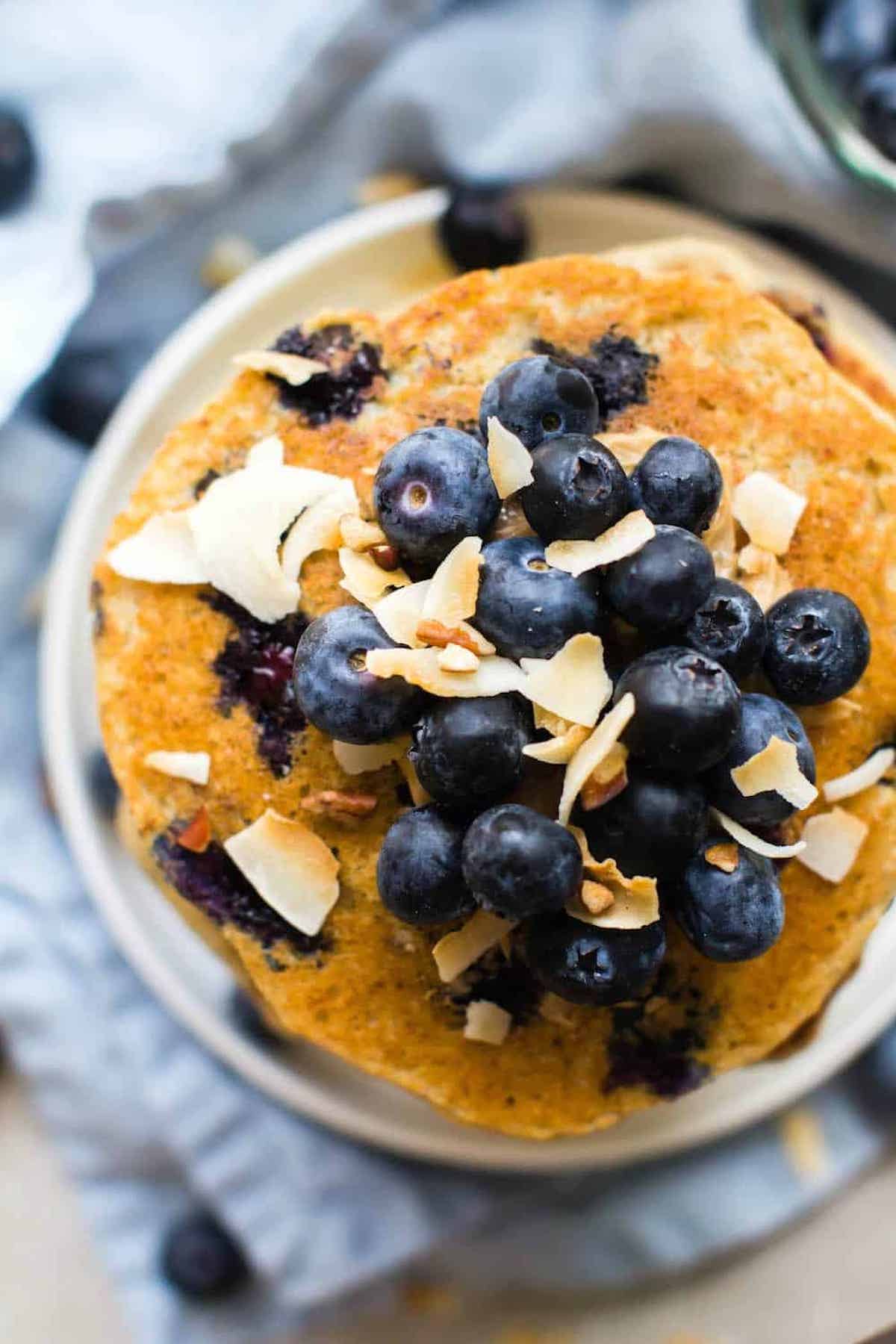 Protein bread
80 calories per slice and with over 12 grams of protein, this is like sandwich bread.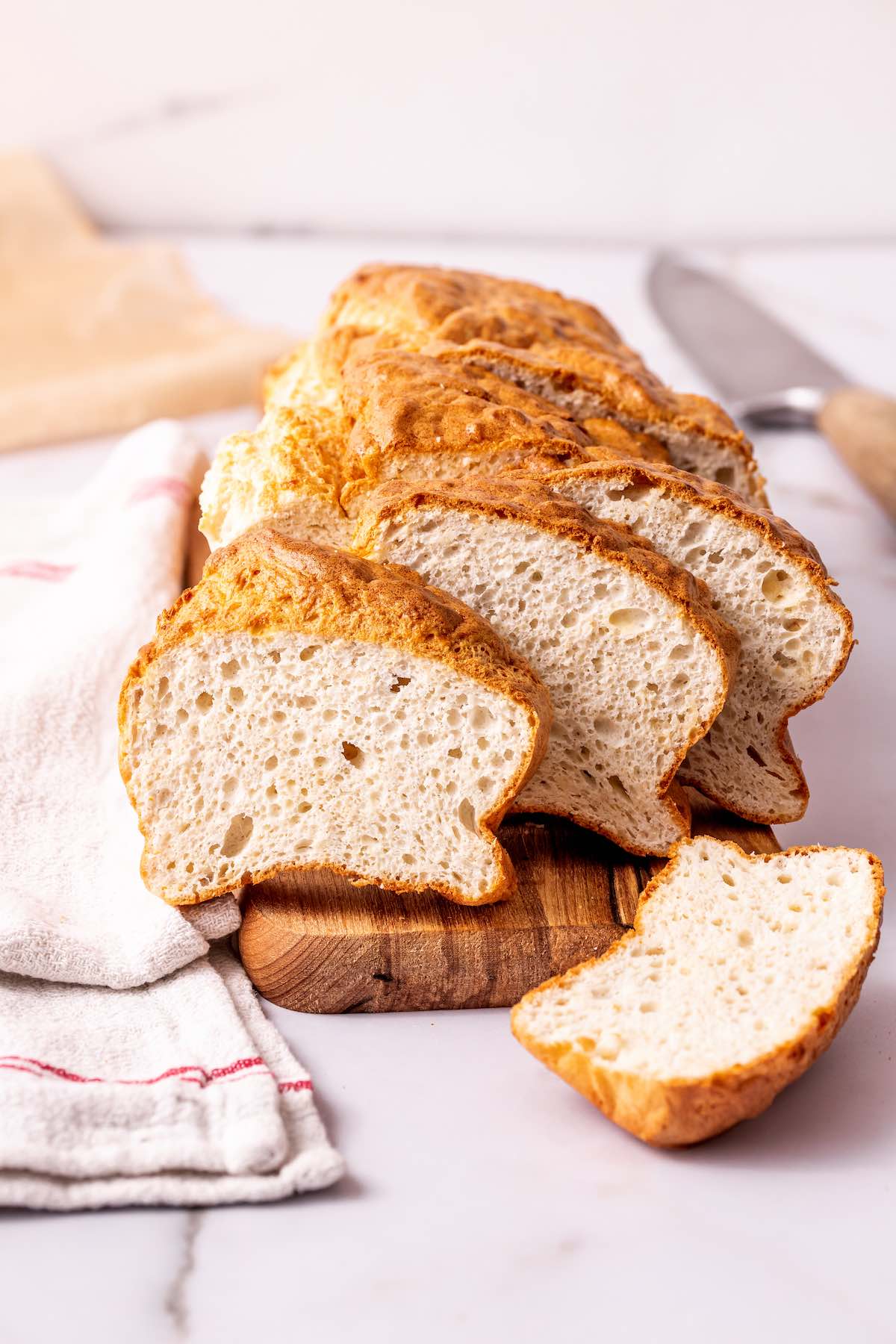 Egg wraps
Almost zero carbs each, egg wraps are perfect as a healthy and wholesome alternative to wraps.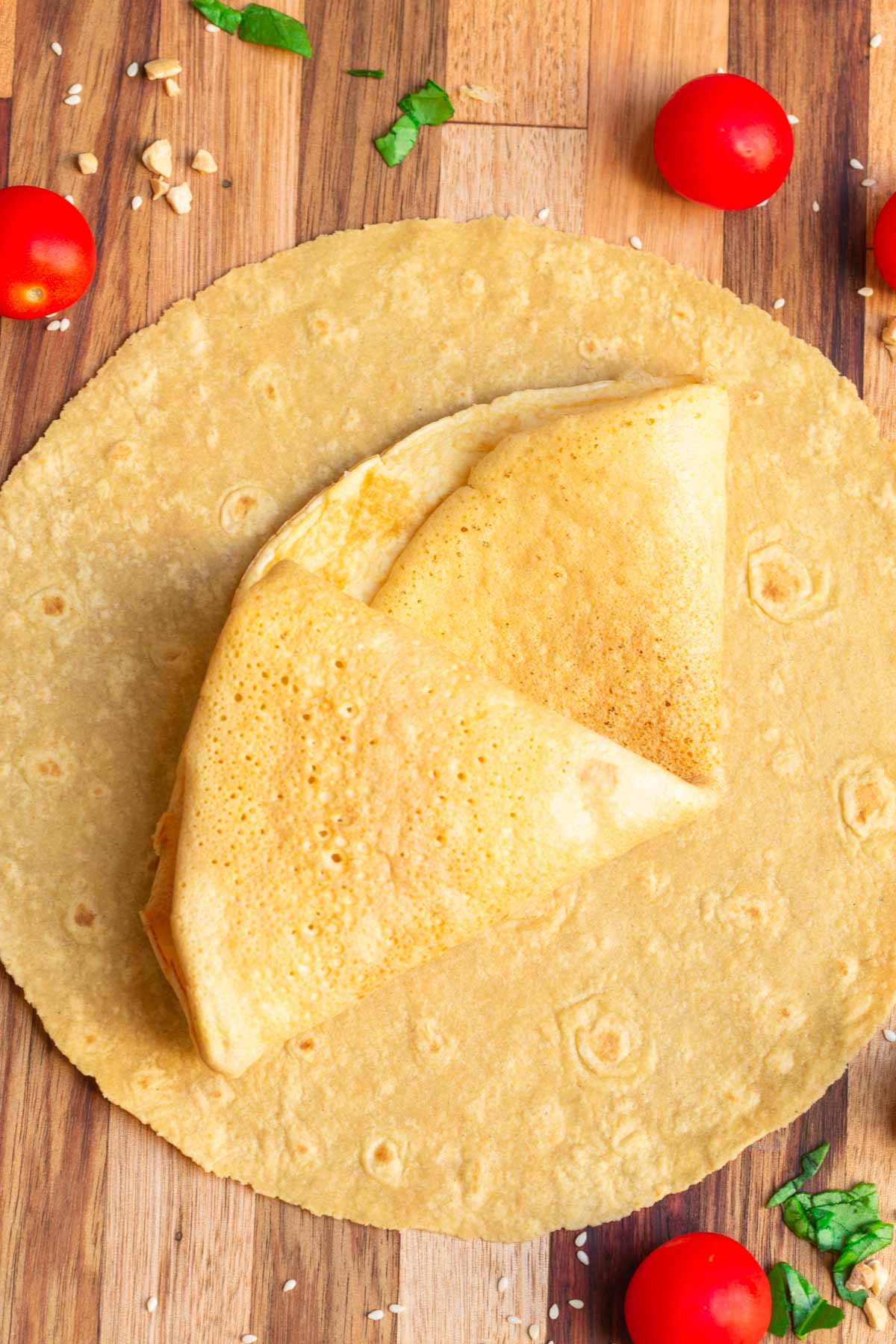 Cinnamon rolls
These easy-to-make cinnamon rolls can be made in just 20 minutes and require no yeast. They make the perfect low carb breakfast.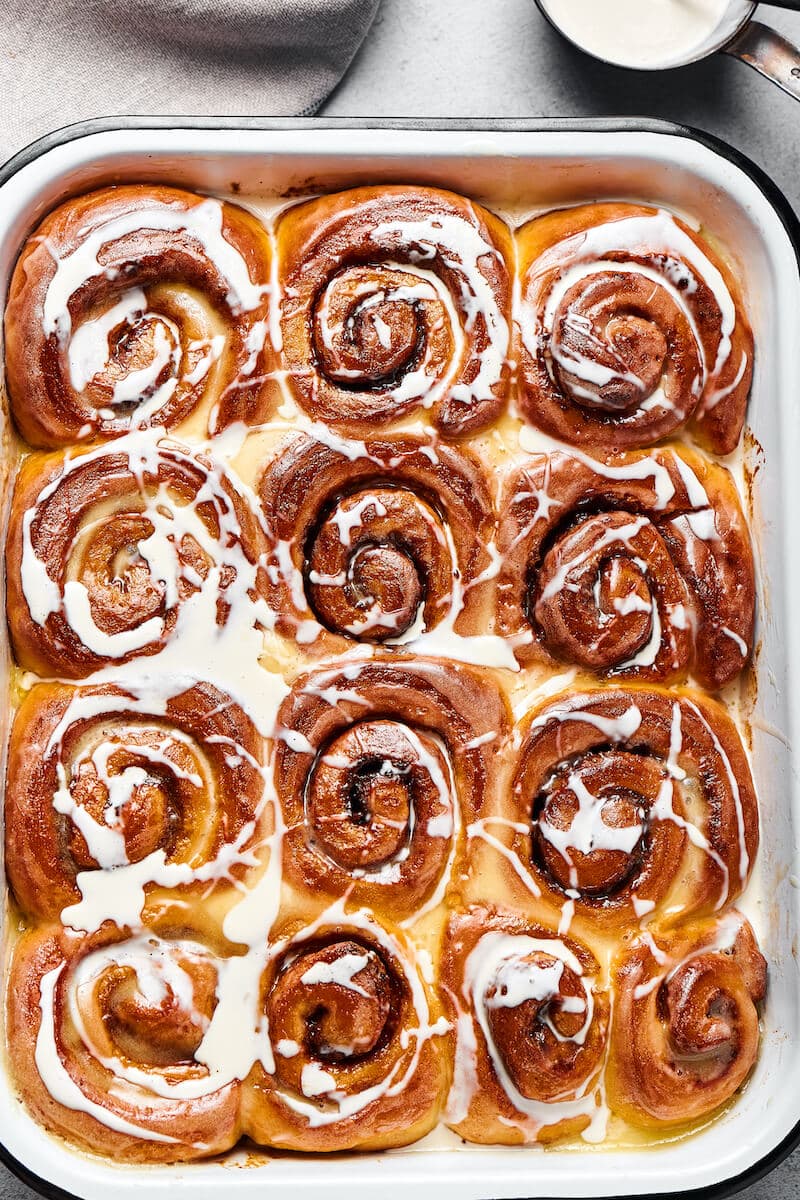 Bagels
Name something that has a tender crust, is chewy and dense in the middle, and requires just 5 ingredients to make. That's Right! Keto bagels.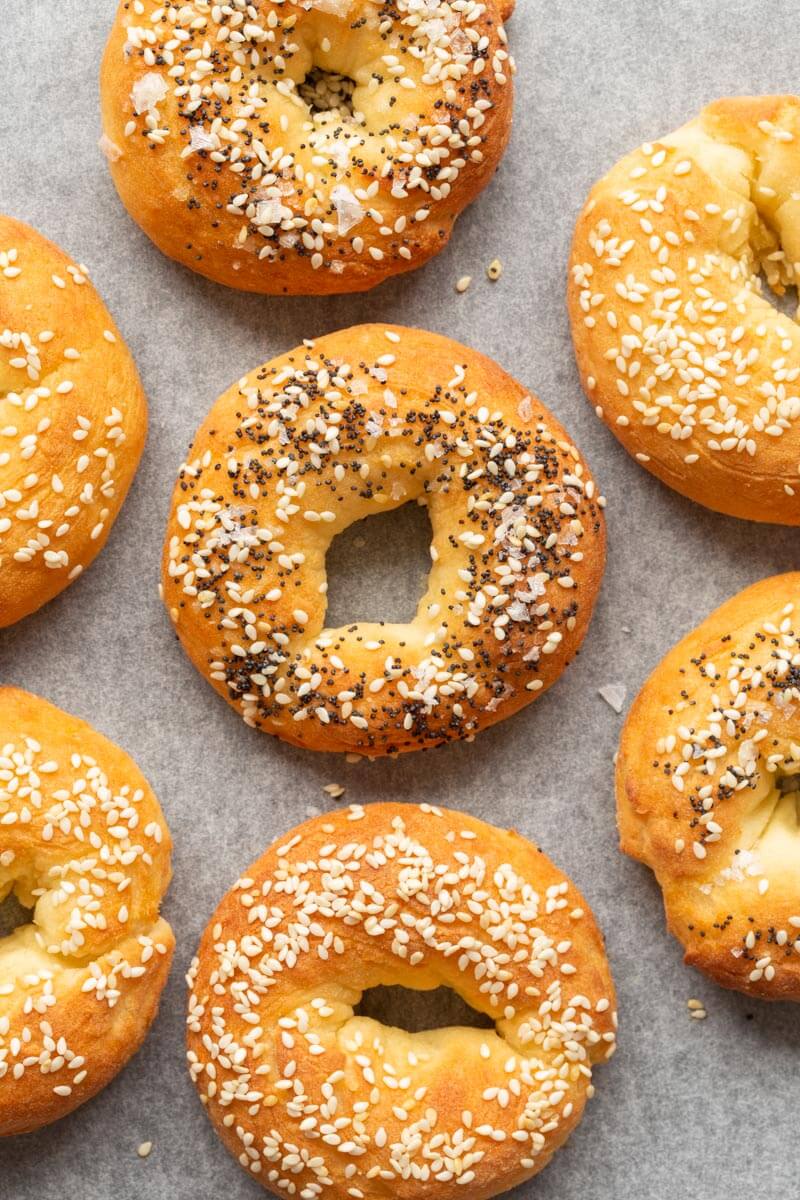 Protein waffles
These protein waffles are surprisingly easy to make, requiring only three ingredients, and they can be made in just a few minutes. Did I mention that a serving can have up to 20 grams of protein?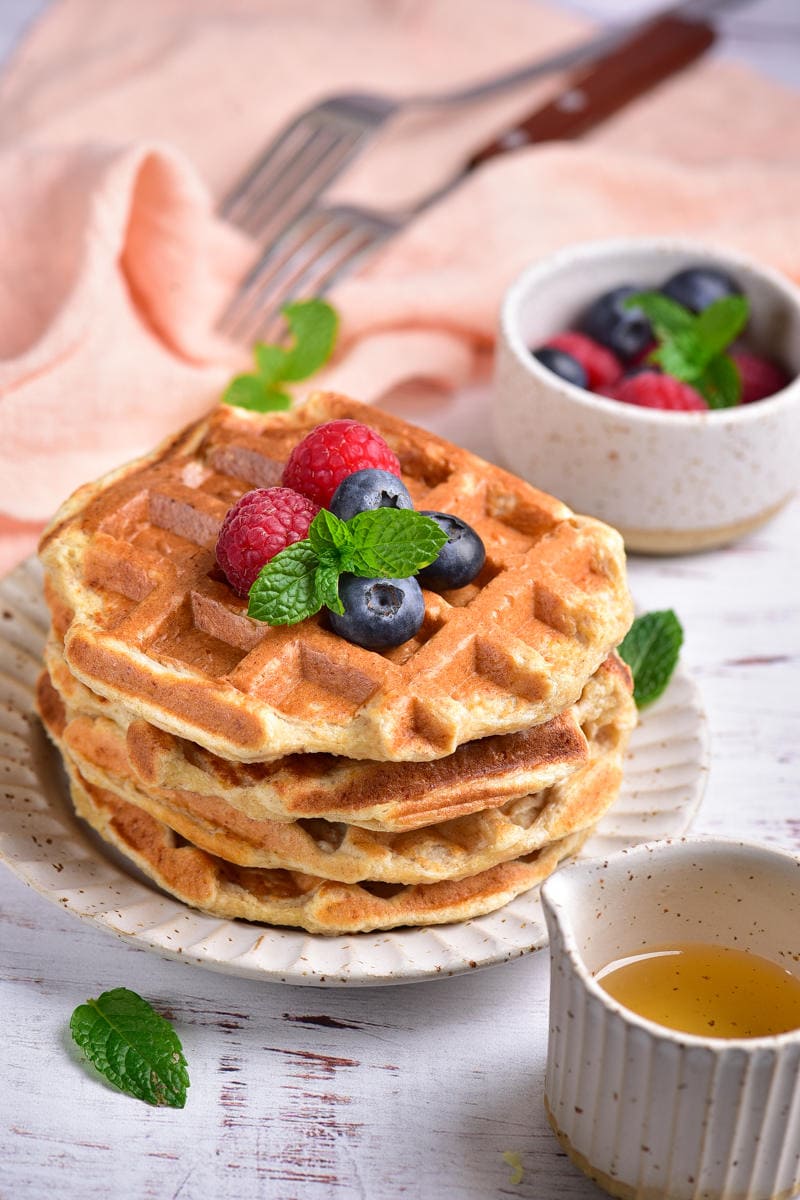 Breakfast cake
Who doesn't love cake for breakfast? This flourless breakfast cake has no eggs or dairy, either!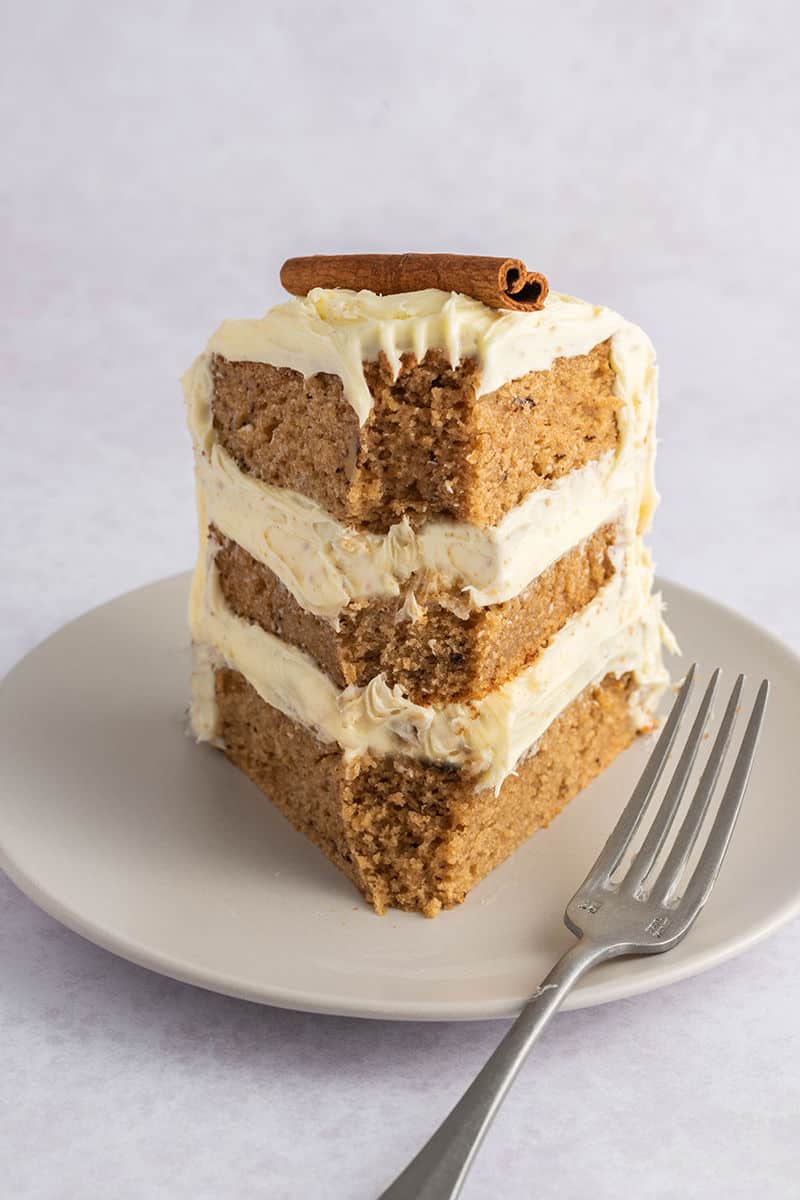 Green smoothie
A thick and creamy drink that is both healthy and easy to make. Made with spinach, avocado, and coconut milk, this smoothie has just 2 grams of net carbs per serving!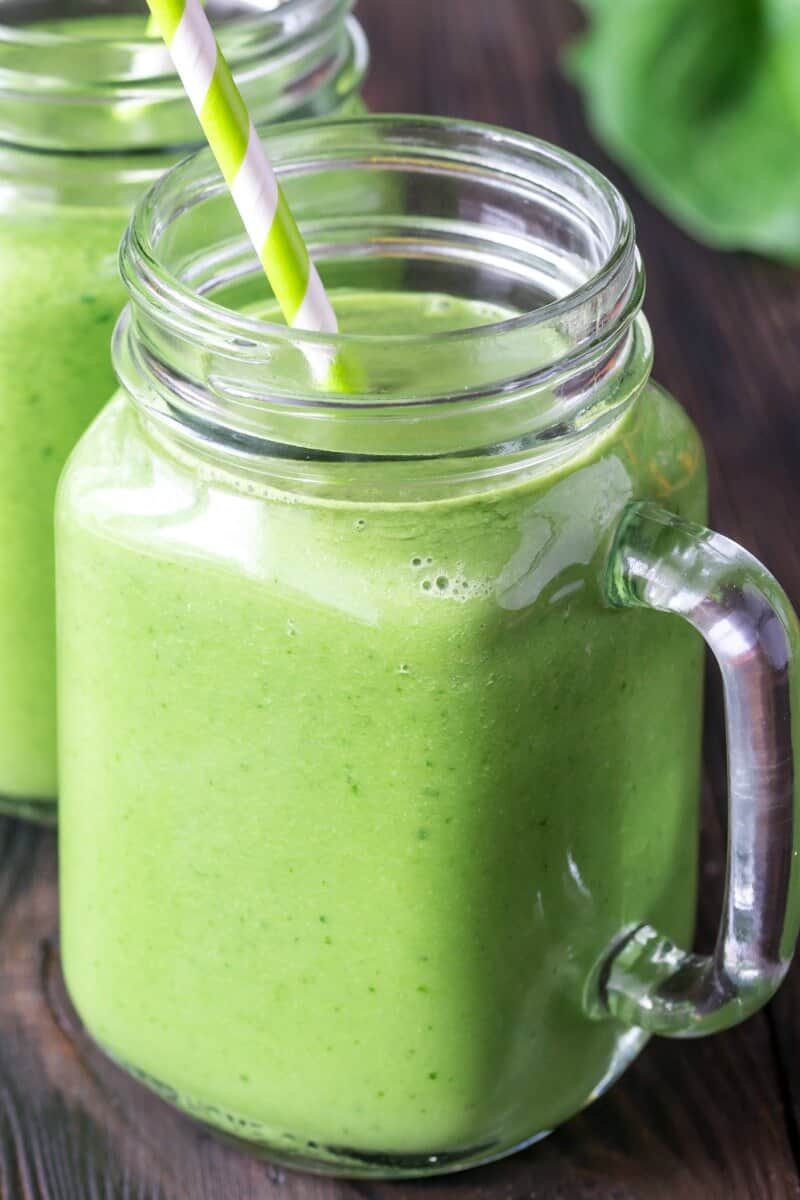 French toast
A low carb breakfast made with just six ingredients. This french toast has a crispy exterior but is soft and creamy in the middle.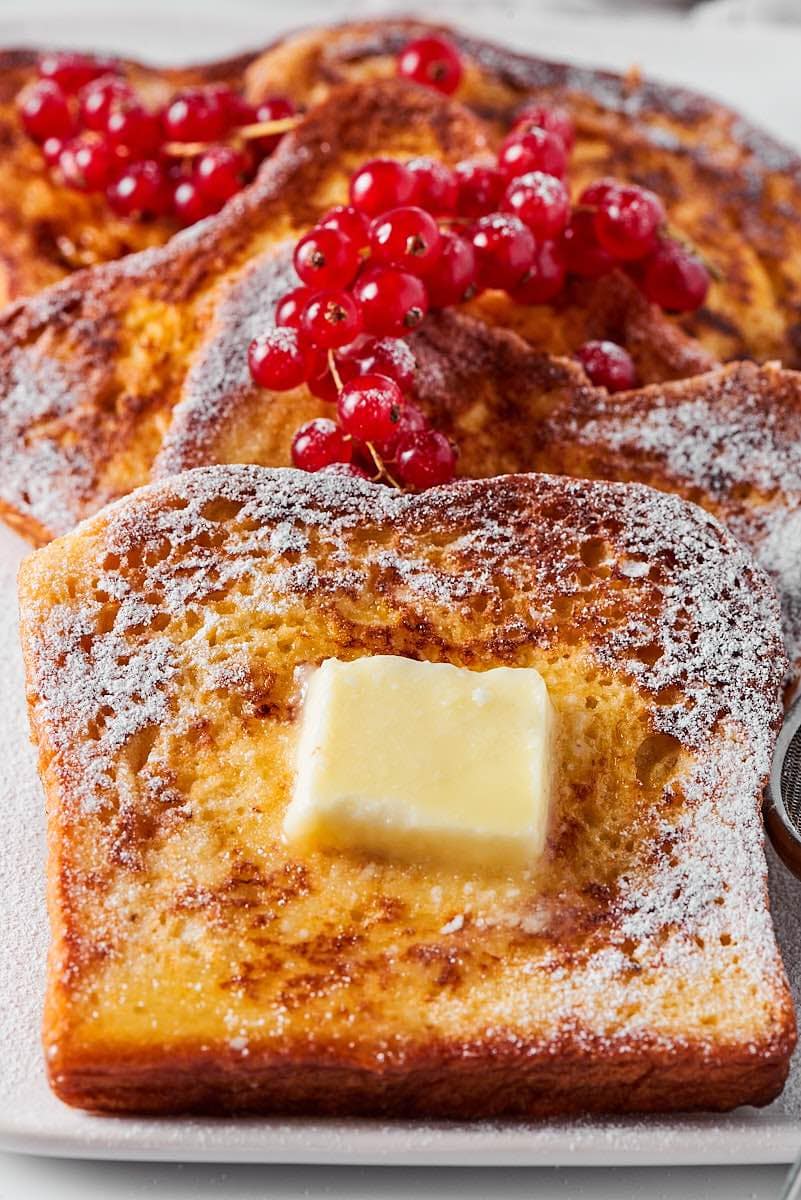 Cereal
Healthy cereal made with just 4 ingredients! This crispy and crunchy treat is best served with milk and packs only 2 grams net carbs per serving.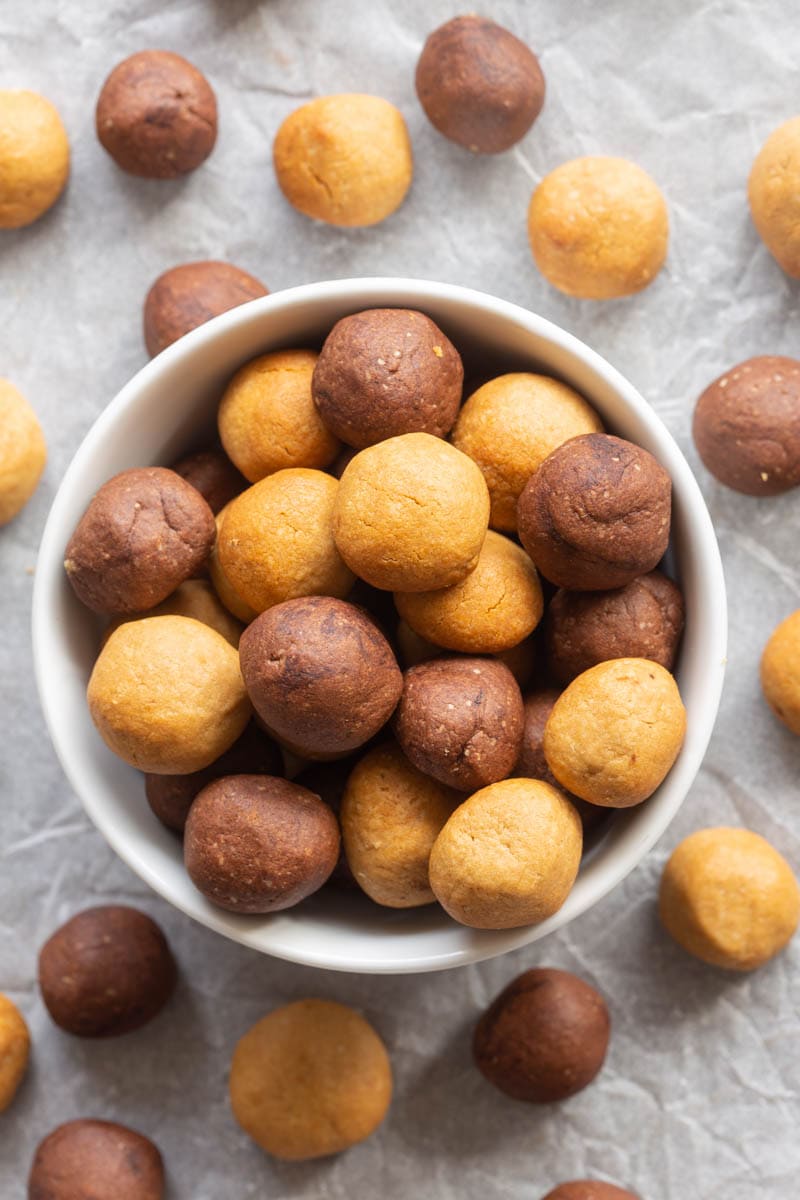 Breakfast donuts
These delicious donuts taste exactly like a classic cinnamon bun, and are made without any butter, flour, oil, or sugar. A real treat for your tastebuds during breakfast!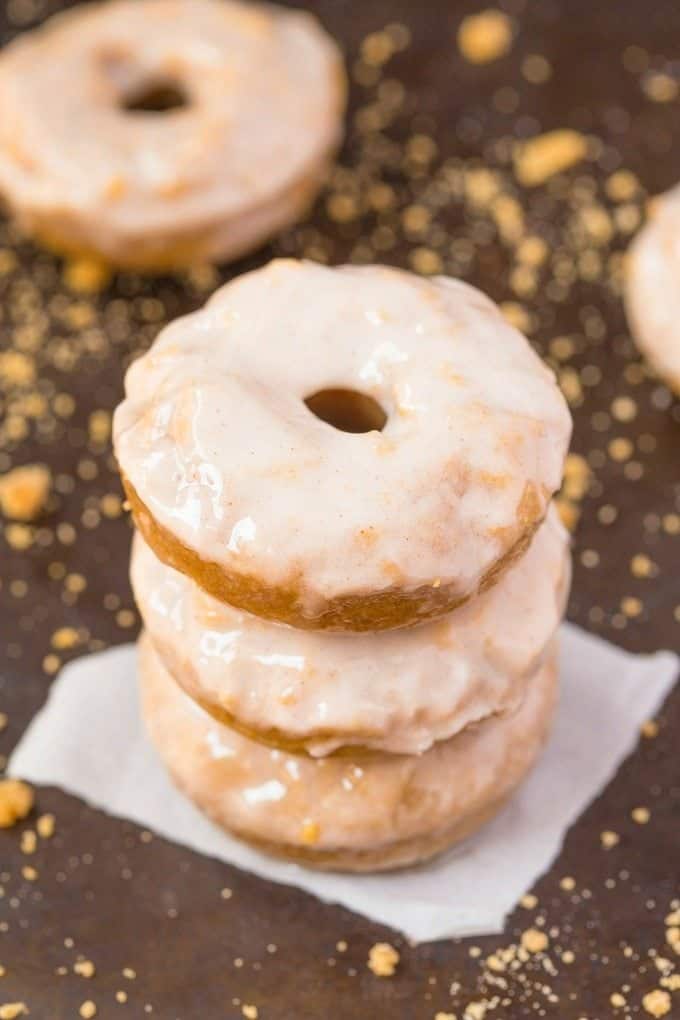 Breakfast cookies
Rolled oats, banana and peanut butter! Yup, That's Right! Just 3 ingredients are needed to make these amazingly thick and chewy breakfast cookies.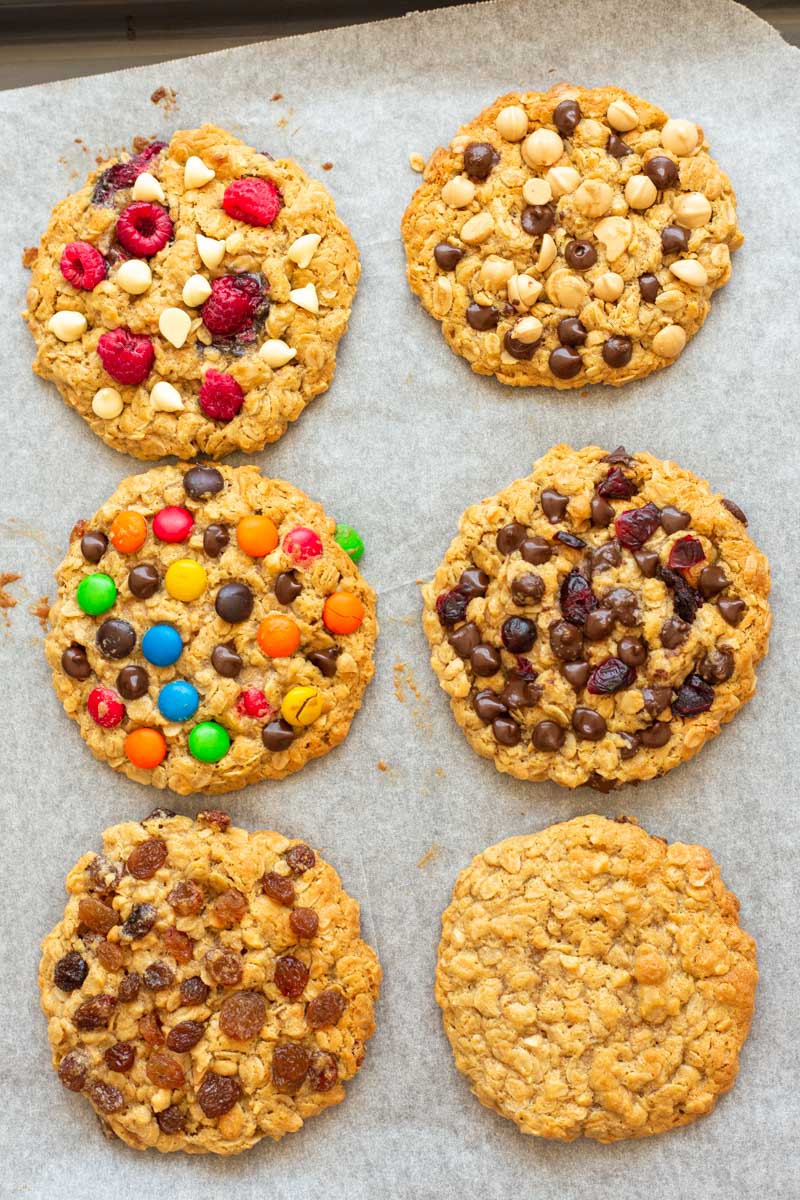 Low calorie pancakes
If you prioritize your health but don't wanna compromise on the taste, then these flavorful pancakes are for you. With just under a 150 calories per serving, these pancakes are low in fat, but full of flavor.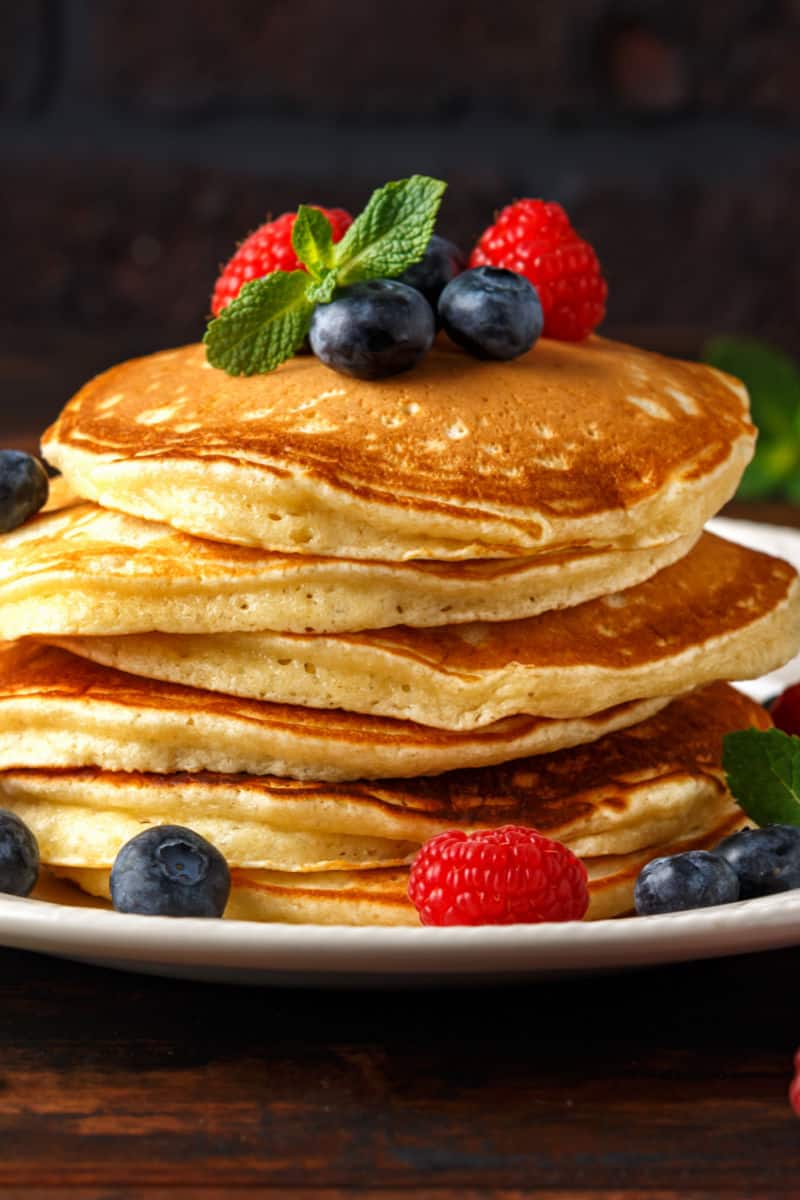 Healthy banana bread
This healthy banana bread is tender on the outside and fluffy on the outside. It's also naturally gluten and grain free!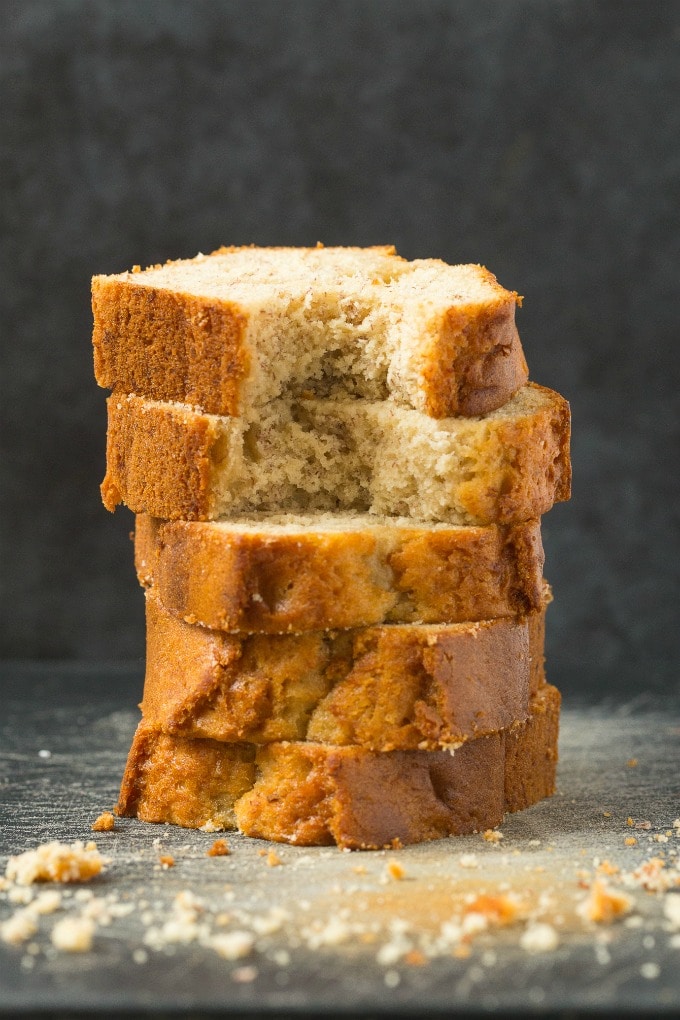 Overnight oats
By following this recipe, you'll be able to prep your breakfast for the whole week in one go. These overnight oats without yogurt are both healthy and incredibly delicious. They can also be customized with 8 delicious flavors and toppings.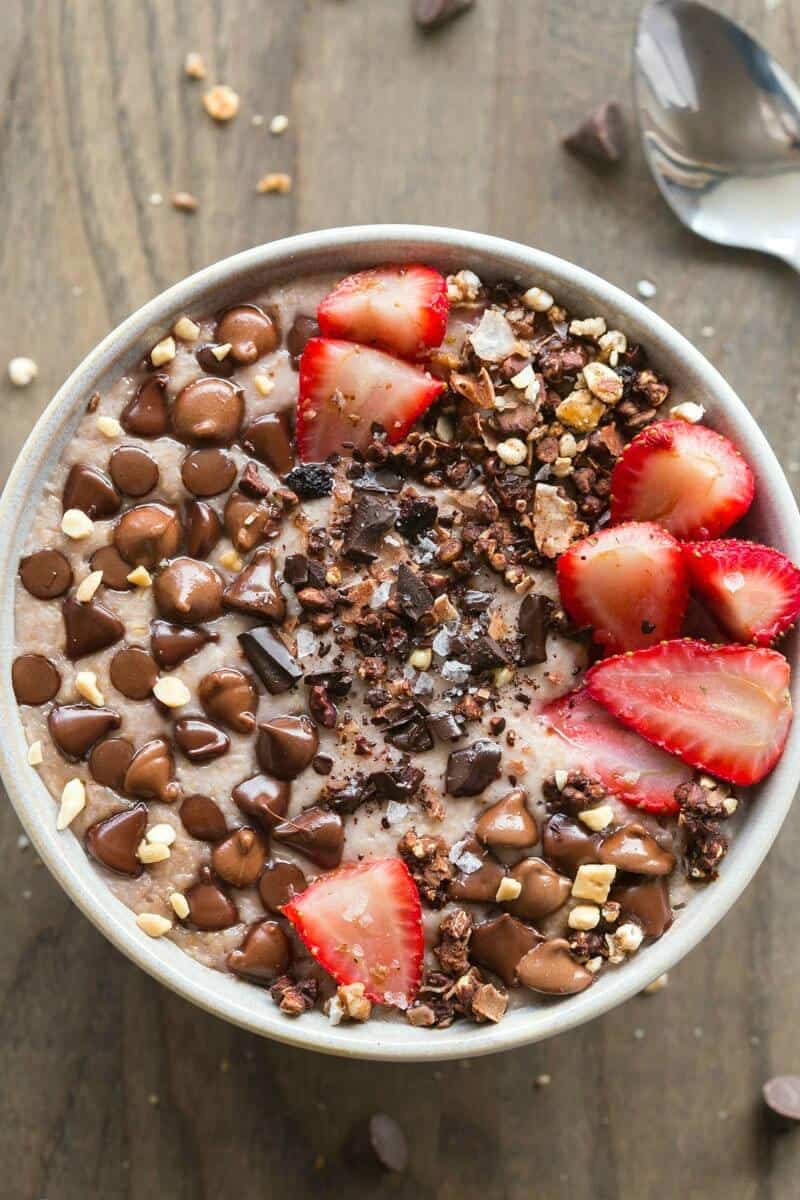 Protein oatmeal
Have more staying power at breakfast time with this protein oatmeal recipe. Tons of flavor options and so delicious!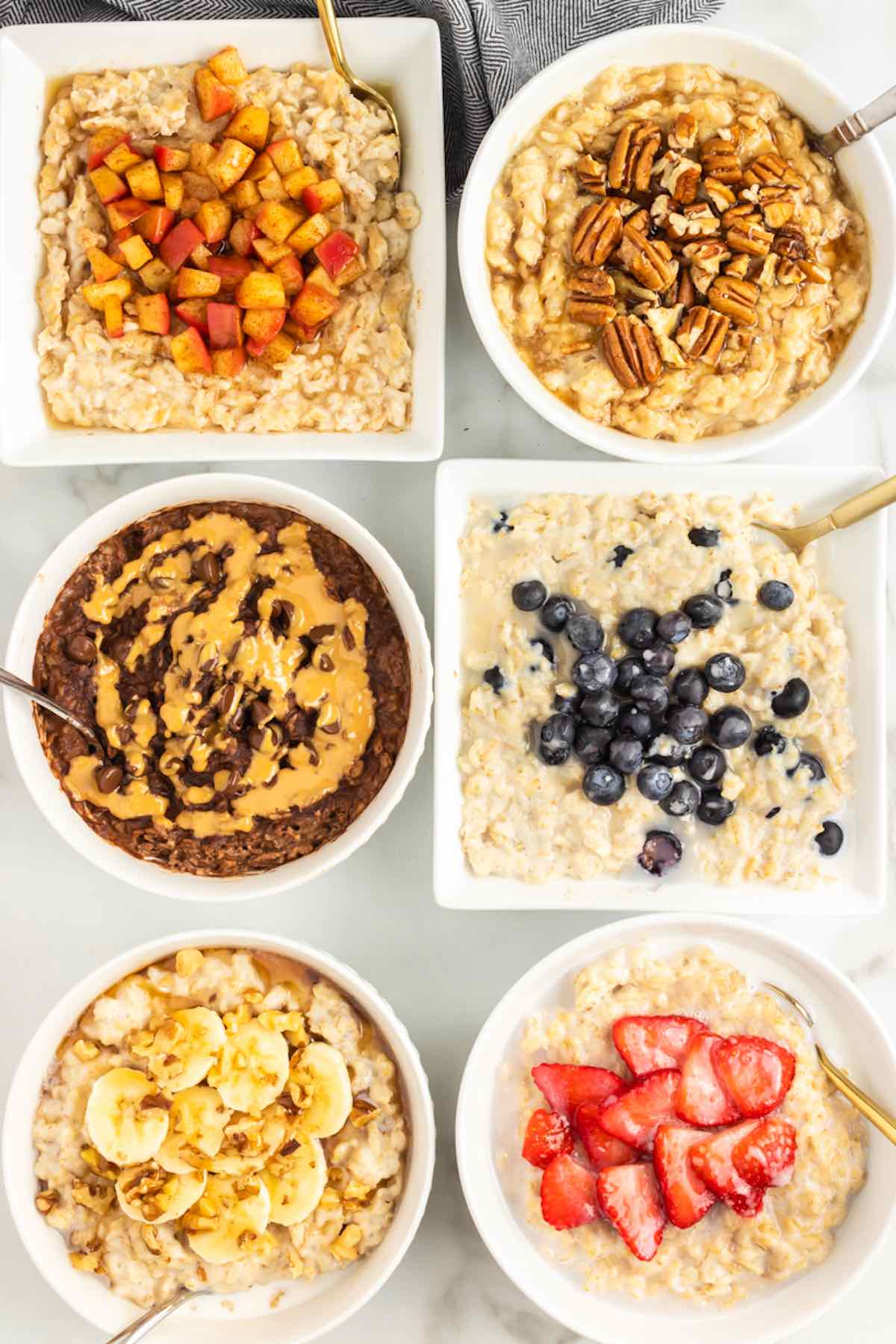 Protein overnight oats
Set and forget your breakfast! Protein overnight oatmeal is the same as the hot version but just chilled!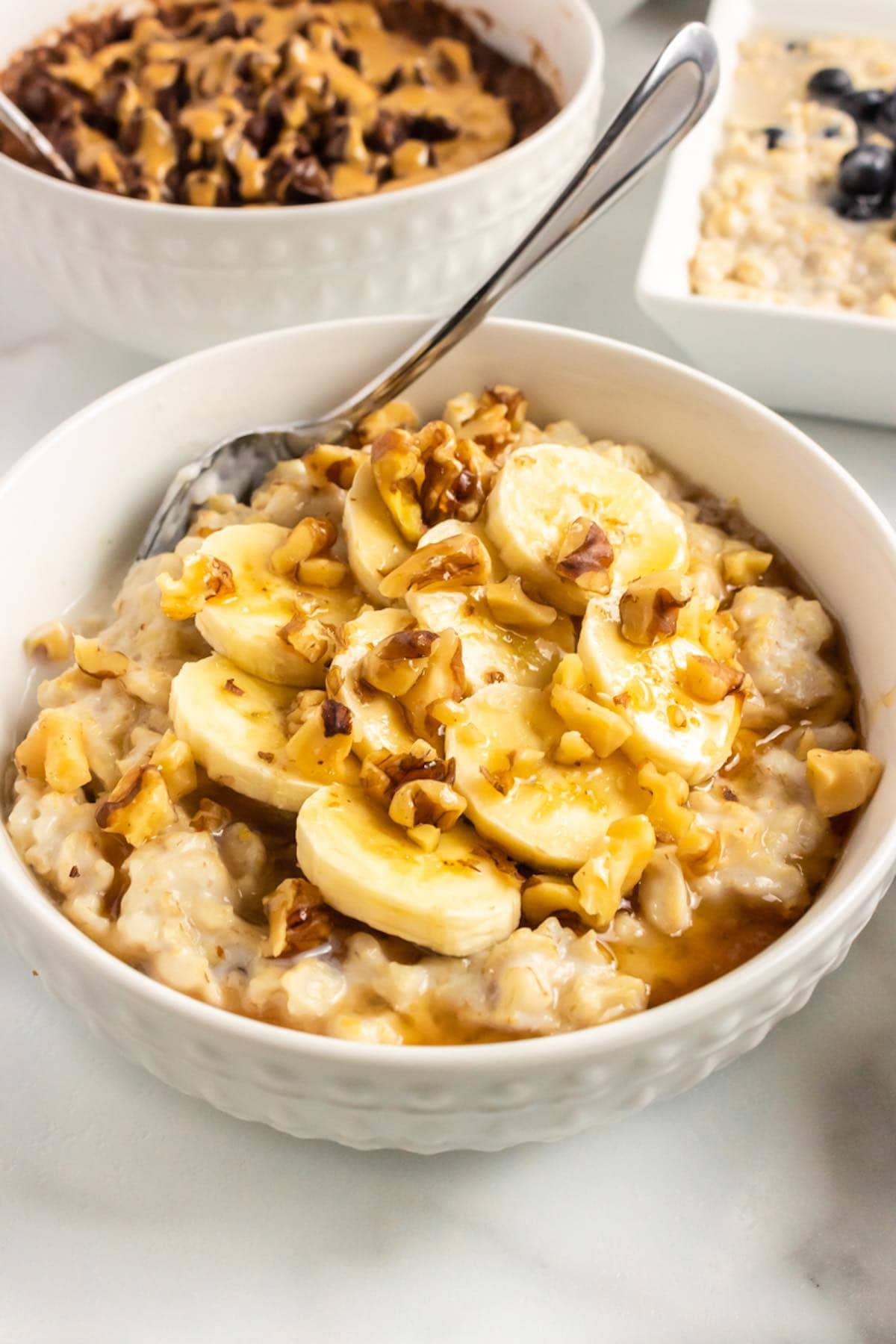 Breakfast muffins
Kickstart your morning the sweet way with healthy breakfast muffins. So many flavor variations and so easy to customize.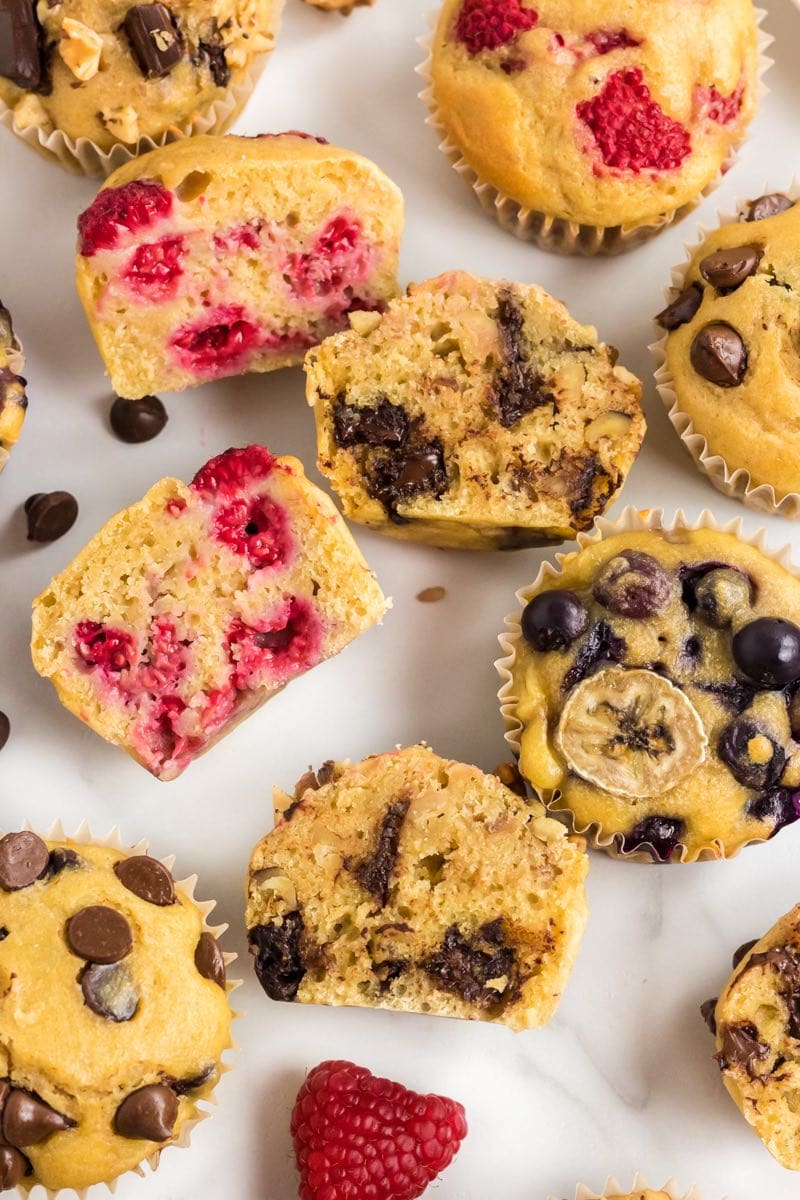 Breakfast bars
3 ingredients! Yes, that's all you need to create these magically delicious breakfast bars. No flour, eggs or butter required. And it all comes together in just about 12 minutes.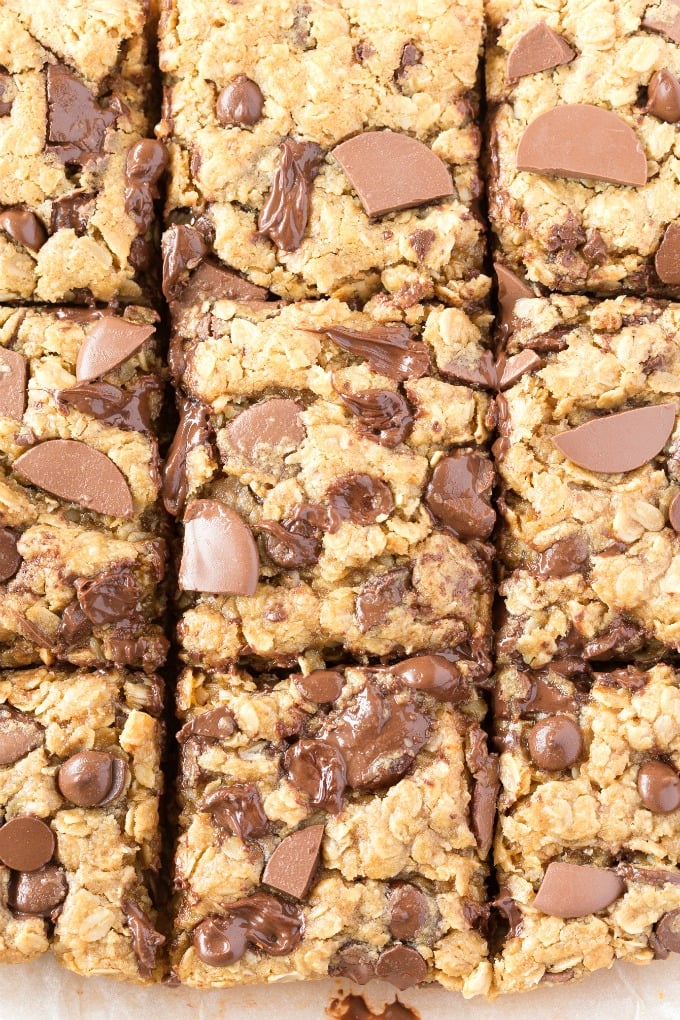 Low calorie smoothies (6 flavors!)
With just around a 100 calories per serving, these smoothies are not just healthy, but also incredibly delicious. No dairy, and sugar free makes it a great option for your breakfast.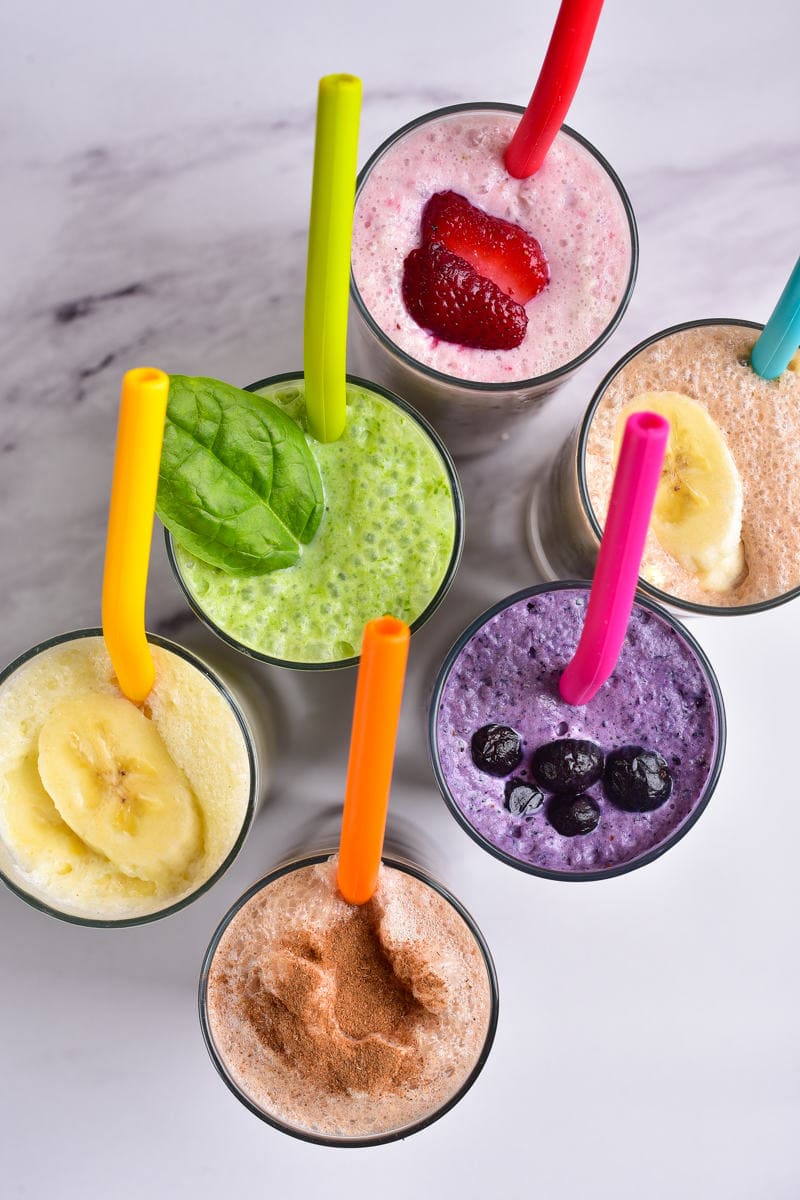 Protein shakes (40 flavors!)
Packing over 20 grams of protein per serving, these protein shakes take just under a minute to make. They are surprisingly low in calories, and can be made with just 4 ingredients.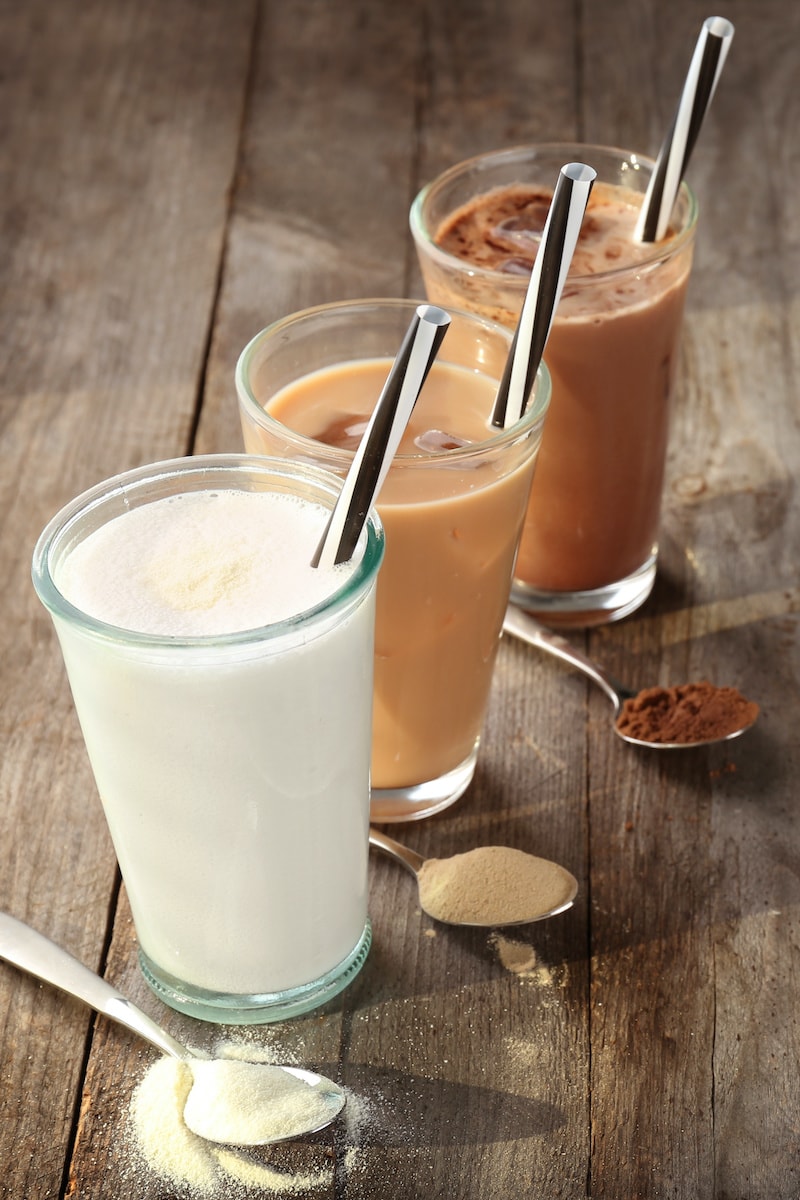 Cinnamon swirl banana bread
No butter, no grains and no eggs but still having an amazing cinnamon crunch! This cinnamon swirl banana bread is a healthy breakfast option.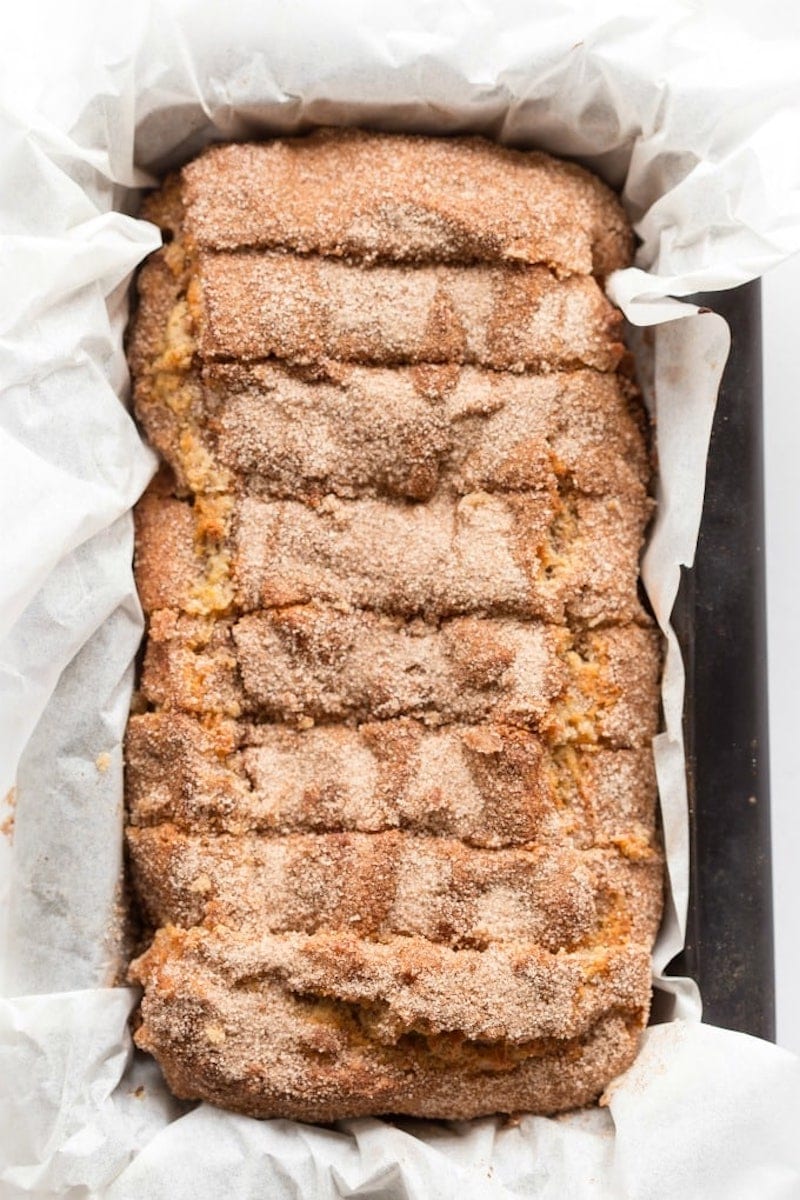 Breakfast casserole
A heavenly combination of eggs, vegetables, cheese and sausage, this savoury treat is the perfect keto breakfast. Just 1 gram net carbs per serving!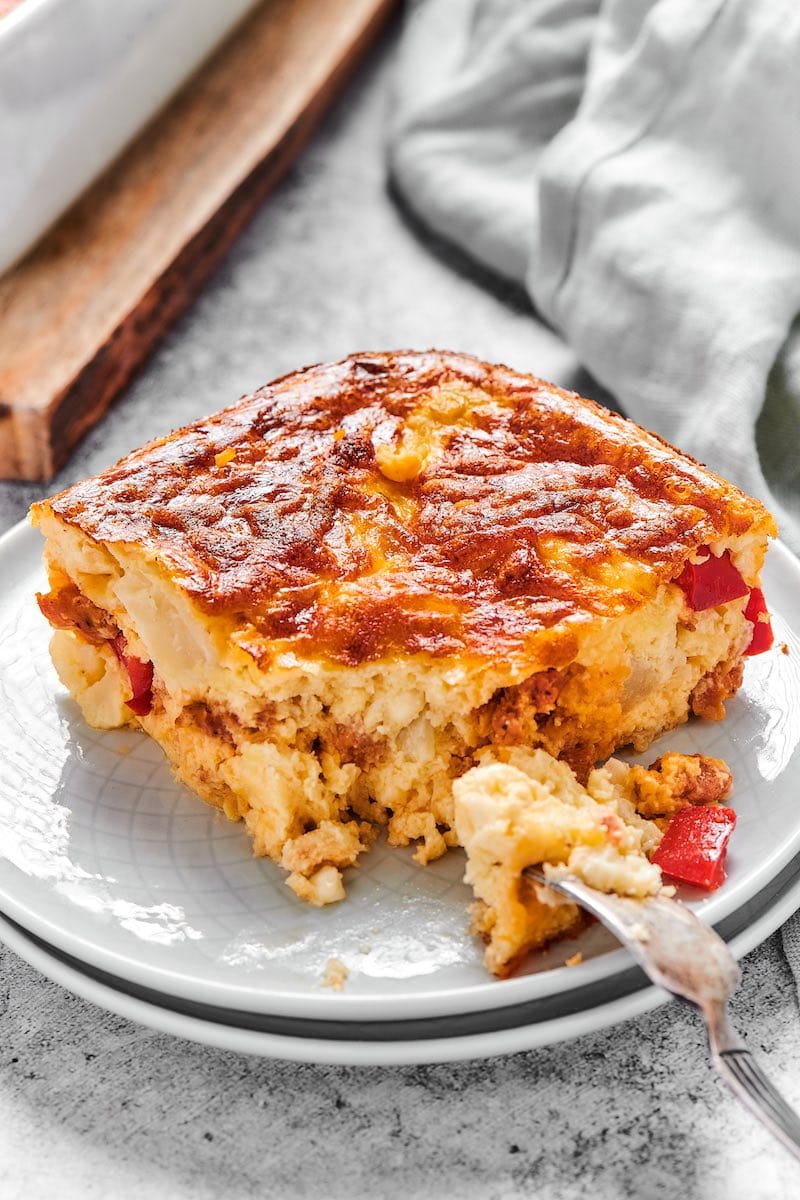 Strawberry smoothie
A 3 ingredient smoothie with just 2 grams net carbs per serving! Thick, creamy and flavoursome, this keto smoothie can be made in less than a minute.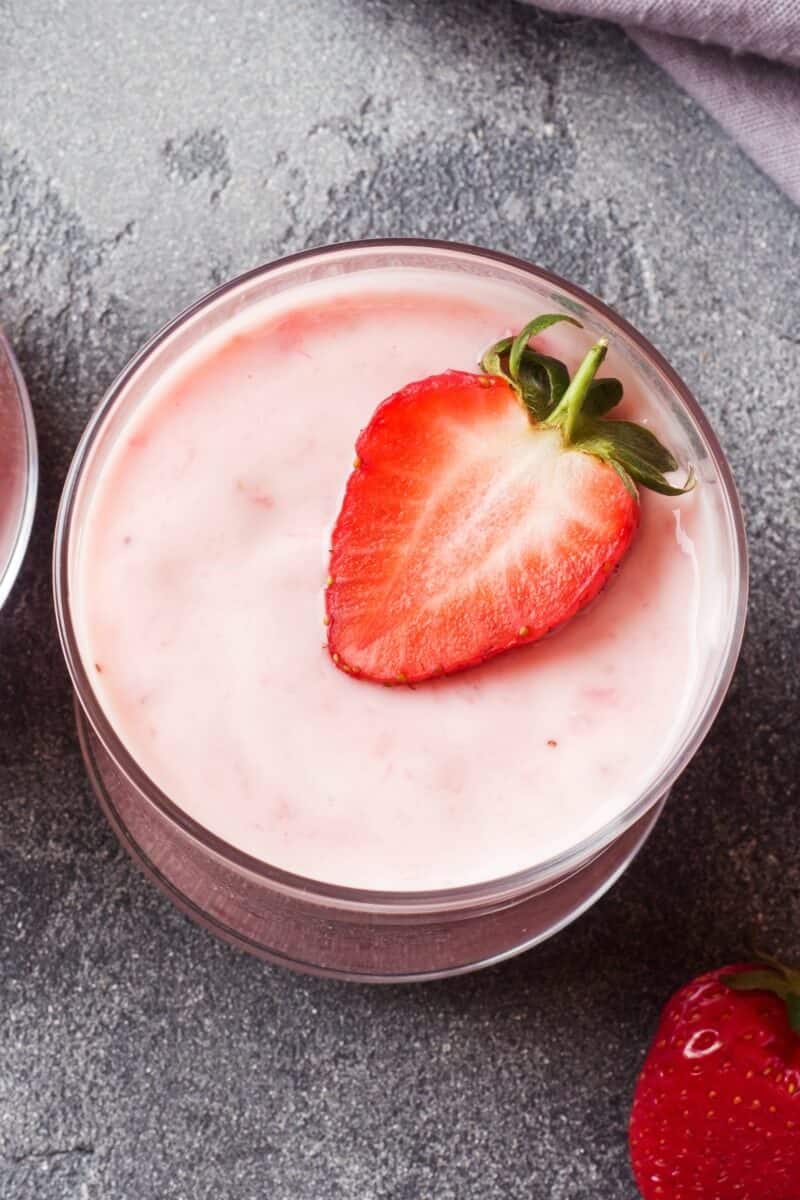 Oatmeal smoothie
A smoothie that's perfect for those looking to lose weight, as it's not only filling, but amazingly nutritious. This creamy oatmeal smoothie is perfect for a quick and scrumptious breakfast.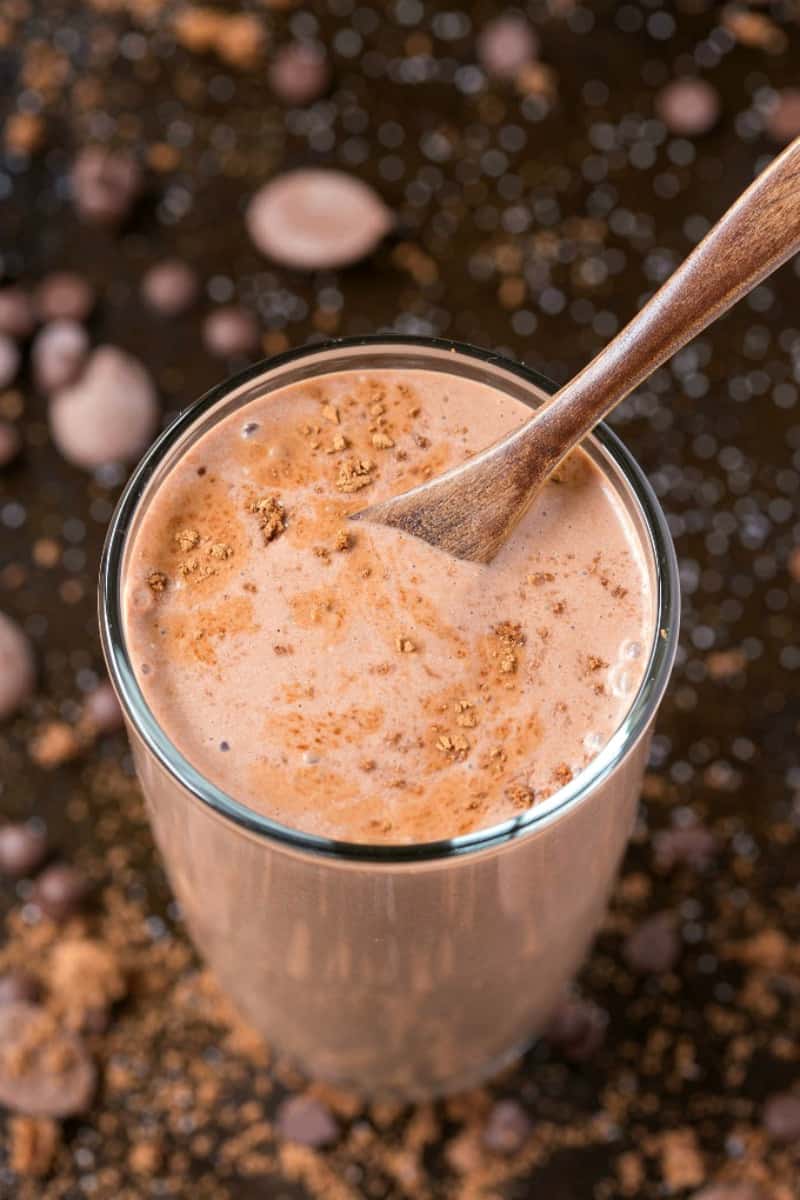 Oat flour pancakes
5 Ingredients! 5 Minutes! Yup, that's all you need to create the perfect oat flour pancakes. Plus, a secret trick to ensure that they're thick and fluffy, every single time!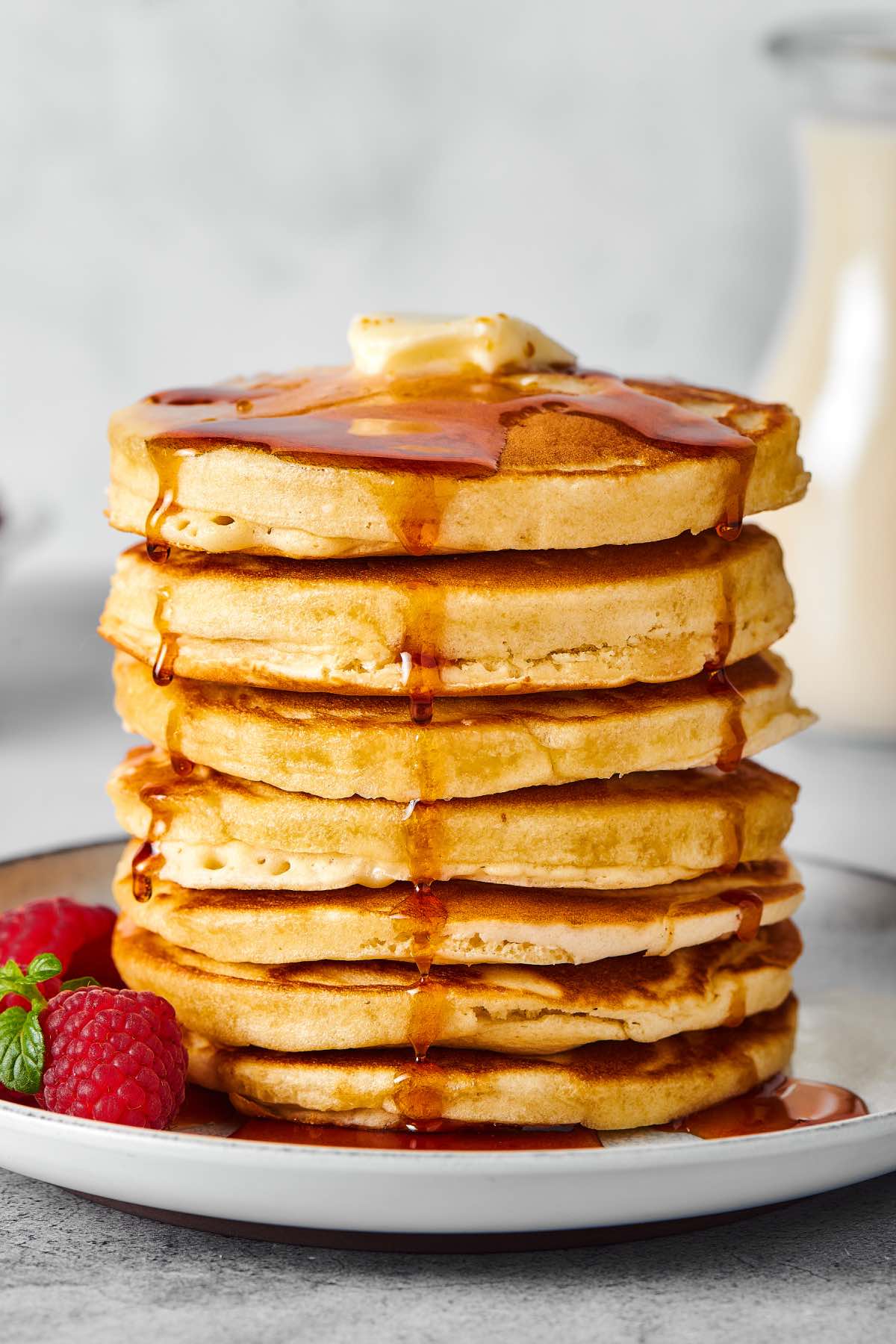 Waffles
Seriously, who doesn't love waffles? With a super crispy exterior and fluffy on the inside, these waffles are just as good as any waffles out there, but without the carbs!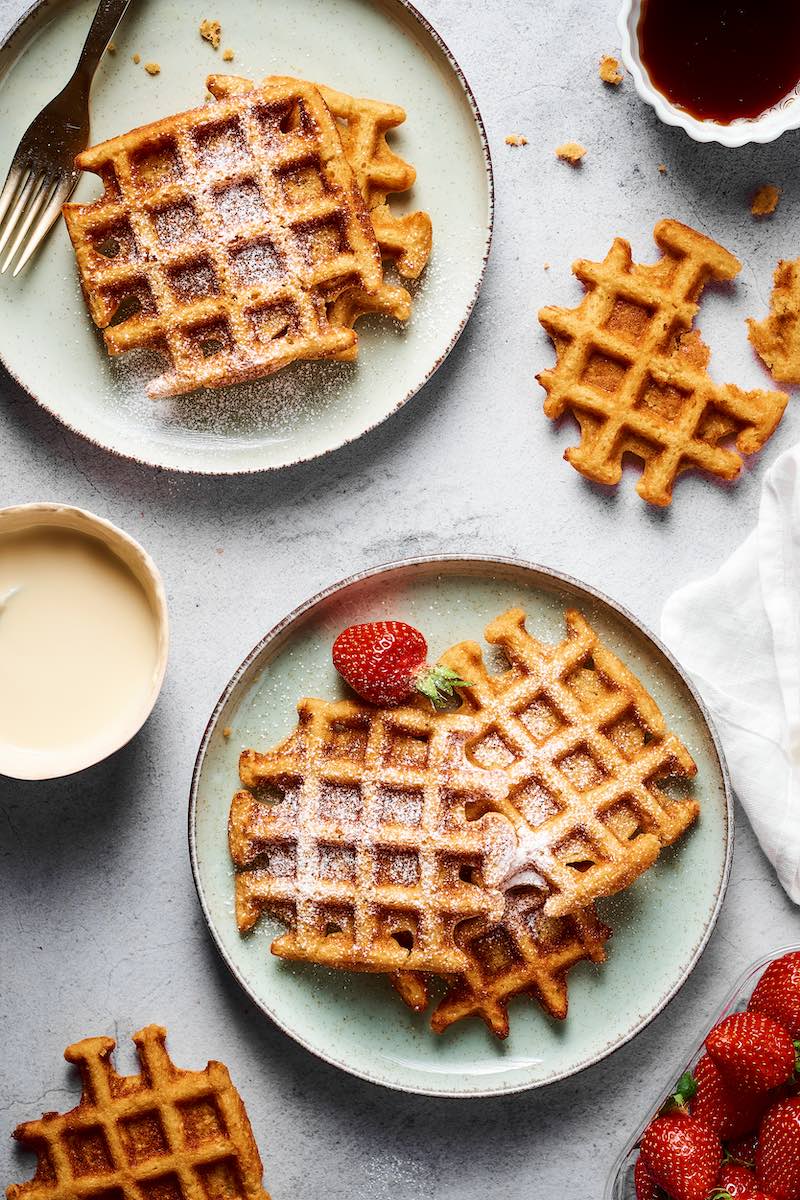 Vegan baked oatmeal
This vegan baked oatmeal is a perfect breakfast meal that your tastebuds will thank you for. Inspired by French toast flavors, it features a deliciously crispy crust, and a chewy and flavoursome interior.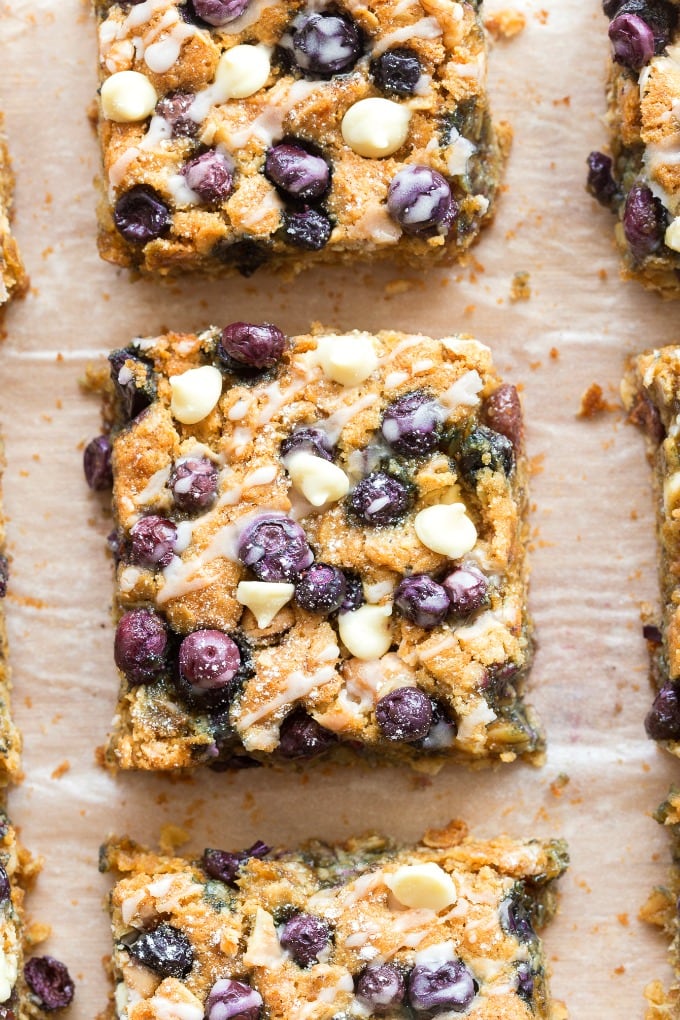 Cinnamon baked oatmeal
Ever wondered what a fusion between a cinnamon roll and a bowl of oatmeal would look like? This cinnamon roll baked oatmeal combines all the flavours of a cinnamon roll, and is full of fiber and protein.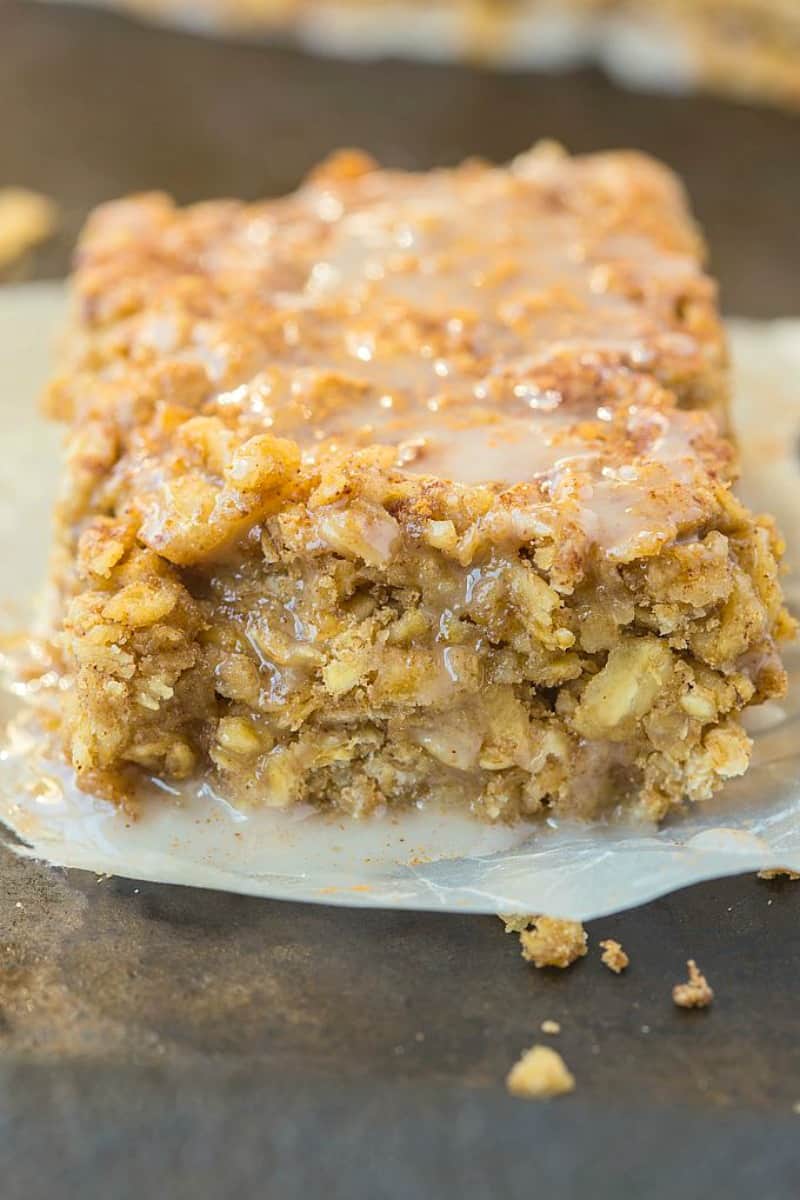 More healthy breakfast recipes to try
Frequently Asked Questions
What is the best breakfast for losing weight?
The best breakfast for losing weight is one that is low in calories (under 300 calories), high in protein and fiber, and with moderate amounts of fat. This promotes satiety and will keep hunger at bay for hours.
What should you not eat for breakfast?
While no foods should be off limits, heavily fried foods and foods loaded with sugar are not the best breakfast options. They will lead to a sugar crash and energy levels will be all over the place.
Why is breakfast the healthiest meal?
We consider breakfast to be the healthiest meal as it kick-starts the metabolism and sets you up for consistent eating throughout the day.
In a high speed blender or food processor, add all the ingredients and blend until smooth. If the batter is too thick, add some water to thin it out.

Add some oil to a non-stick skillet and place over medium heat. Once hot, drop spoonfuls of the pancake batter on top, then cover with a lid. Let it cook for 2-3 minutes, flip, and cook for another minute.

Serve the pancakes immediately.
Serving: 1pancakeCalories: 85kcalCarbohydrates: 11gProtein: 6gFat: 2gSodium: 74mgPotassium: 111mgFiber: 1gVitamin A: 46IUCalcium: 63mgIron: 1mgNET CARBS: 10g
Disclosure: This post may contain affiliate links. I may earn a small commission for my endorsement, recommendation, testimonial, and/or link to any products or services from this website.