With spring comes berry season — the time of year many bakers eagerly anticipate for its abundance of fresh fruit available for creating tempting treats. Strawberries come into season first in most areas, with raspberries, blueberries and blackberries rolling out through the spring and summer months. 
Adding berries to your favorite dessert might seem like a no-brainer, but there are a few tricks to make the most of these juicy additions to your confections. Maxie B's owner, Robin Davis, and her kitchen manager, Elizabeth Wall, share some tips for baking with berries along with a few of her Greensboro, North Carolina, bakery's classic berry-forward springtime recipes.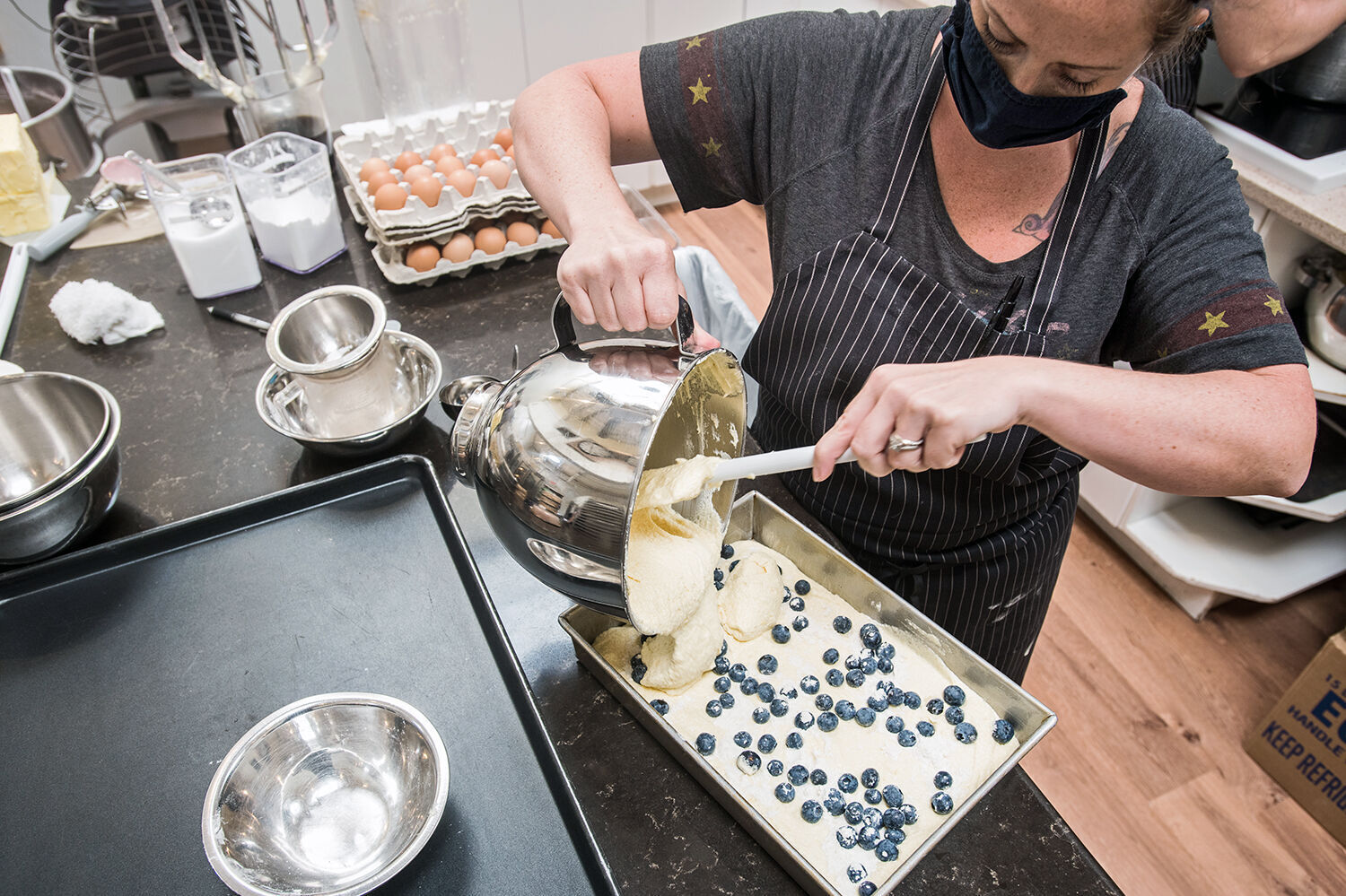 Coat the berries.
When you're baking with whole berries such as blueberries, coat them in flour before dropping them into your batter to prevent them from sinking to the bottom of the baked good. The flour absorbs any berry juice that bursts into the batter, so the area around the berry doesn't become soggy, and the juices are less likely to bleed and discolor the batter. 
Use buttercream with berries.
Although you might prefer the taste of cream cheese icing, avoid using it when creating layer cakes with fruit. Cream cheese icing is slicker than buttercream, so when you're making layers with berries, the juice tends to run out the side of the cake and make a mess.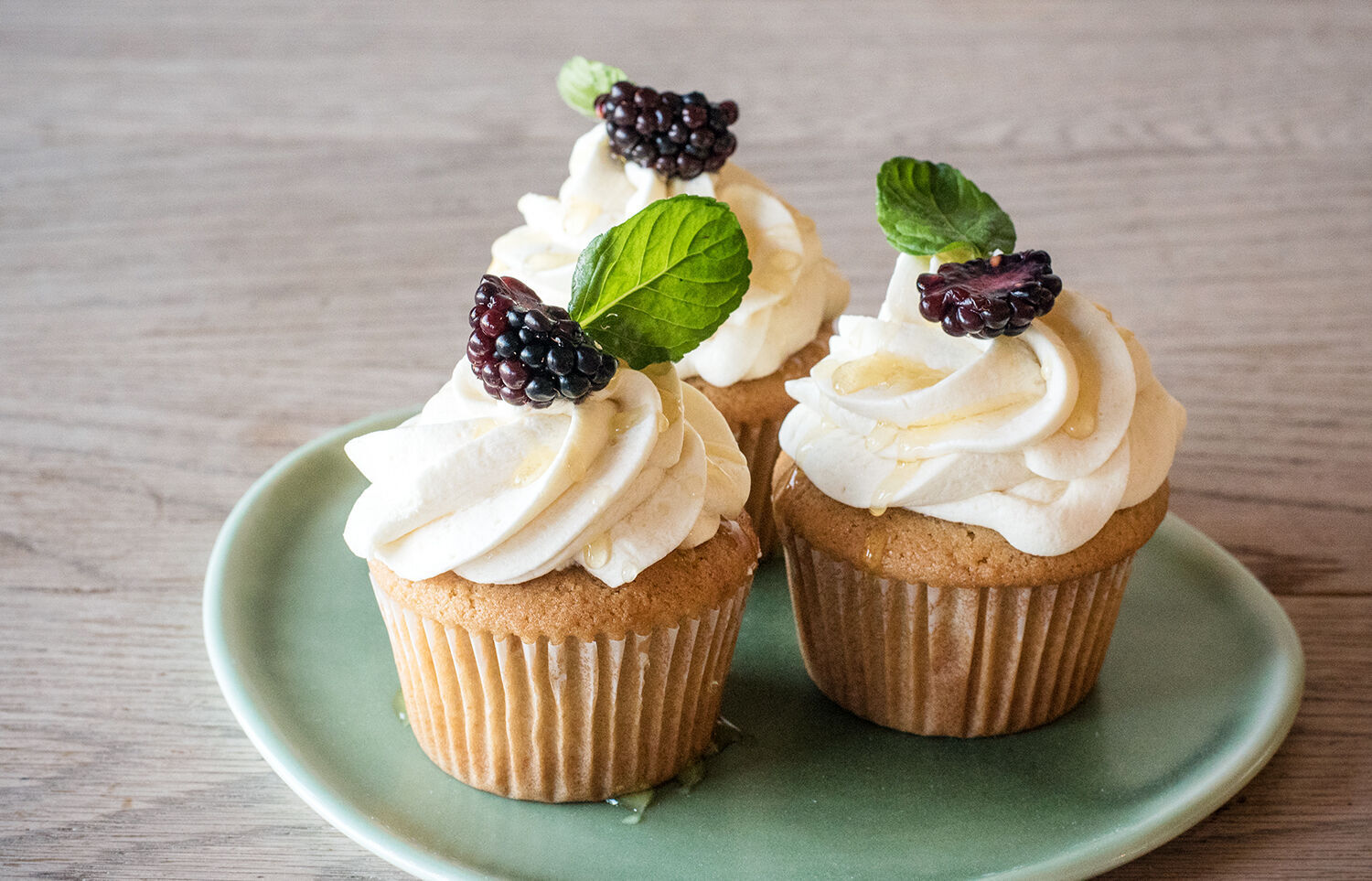 Beautify with berries for an easy, attractive decoration.
Adding fresh fruit, nuts or sprigs of fresh herbs is an easy, inexpensive way to decorate a cake. Just be certain the berries or greenery haven't been sprayed with pesticides, and be sure to add them just before serving for peak freshness. 
Play with flavor pairings.
Sometimes it's good to pair berries with unexpected flavors. "We make a malted blackberry and honey cupcake that's wicked — it's so good," Davis says. "We use a small family farm's malt, and it goes into the batter. Then we core out that blackberry cupcake and put blackberry jam in the center, put malt and honey in the icing, and then drizzle honey on top and garnish with a mint leaf."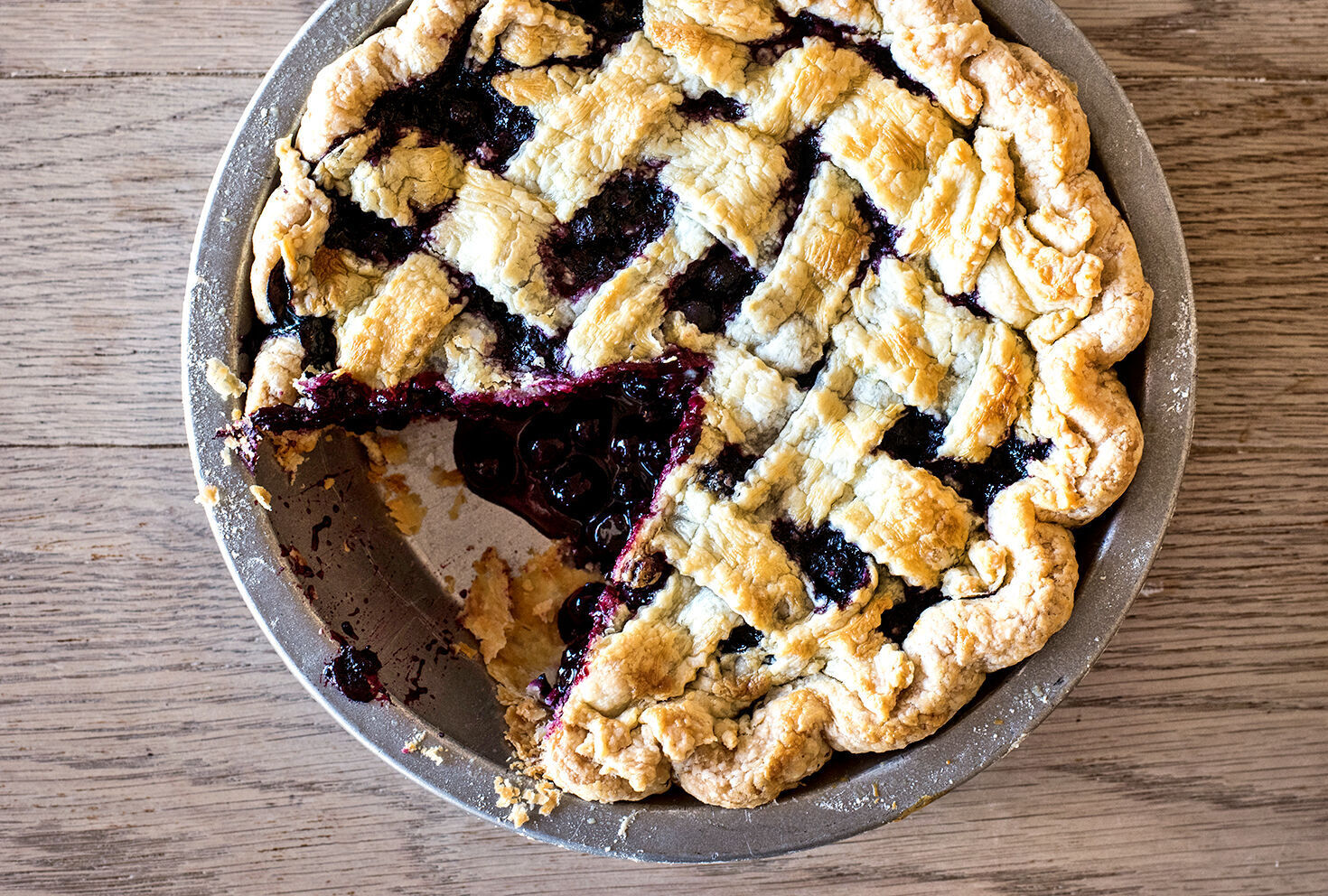 Waiting for fruit to come into season is worth it for this fresh blueberry pie.
Coconut extract adds depth to a citrusy lemon bar recipe.
This vegan, gluten-free dessert bar recipe is a favorite of patrons at Maxie B's bakery in Greensboro, North Carolina.