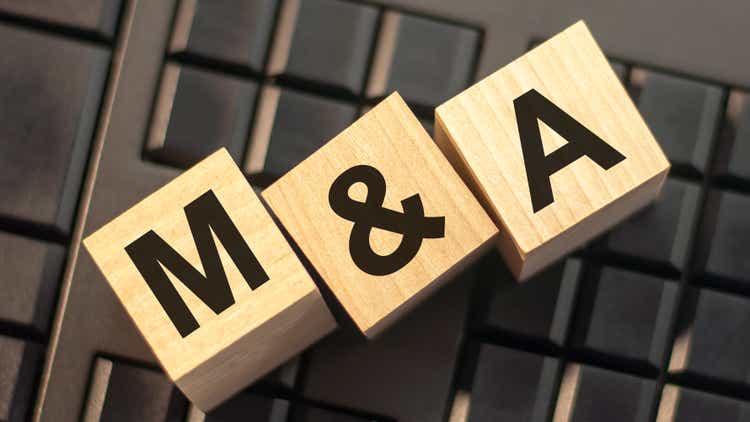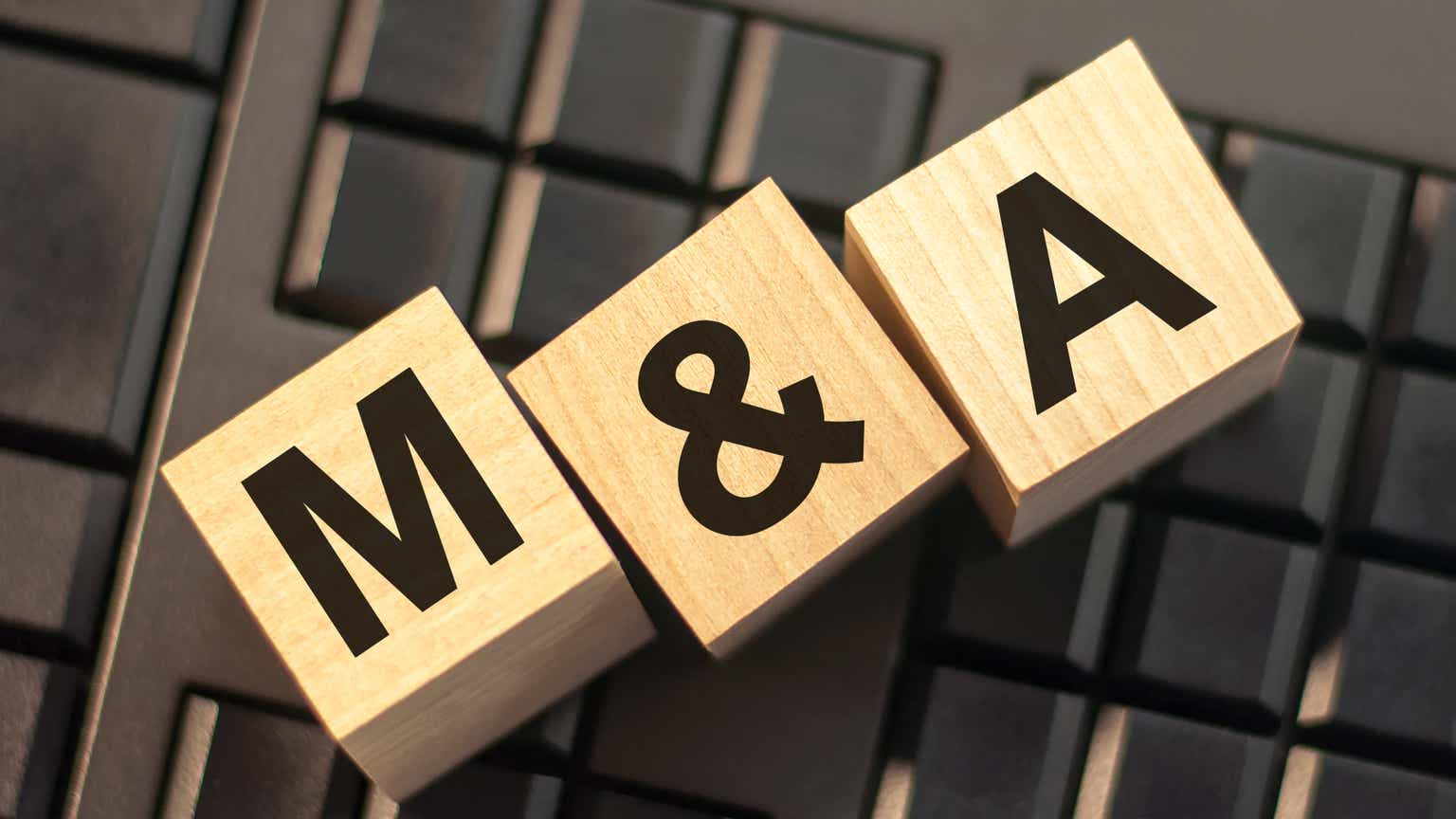 The IPO market may still be frigid, but 2023 is shaping up to be the biggest year for biopharma M&A since the pandemic, despite rising capital costs and increased scrutiny by antitrust regulators.
The sector has already seen $80B in deals this year, including a $43B planned takeover of Seagen (NASDAQ:SGEN) by Pfizer (NYSE:PFE). For comparison, 2022 saw $96B in M&A deals, while 2021 saw $91B and 2020 had $131B, according to a report by Evaluate Pharma.
One driver has been a downward shift in biotech valuations, with the Nasdaq Biotech Index slipping 3.38% since the beginning of the year and the SPDR S&P Biotech ETF declining 2.14%, after seeing records highs in 2021.
Another has been the IPO market, which despite showing signs of thawing remains largely frozen for many companies. While several of the biggest IPOs this year have been the healthcare space, including Kenvue's (KVUE) $3.8B debut, activity has declined sharply since 2021, making biotechs more open to deals.
How attractive a company is as a takeover target, however, could be impacted by the Inflation Reduction Act, which empowers the US government to negotiate drug prices for the massive Medicare program.
According to Evaluate Pharma, some experts have speculated the proposed price controls will favor biologics rather that small molecule drugs. Multi-use therapies, even those used to treat rare disorders, might also be viewed as less attractive than those approved for just one indication.
Another factor is the Federal Trade Commission, which has been increasingly critical of deals they view as anti-competitive. The watchdog agency has voiced antitrust concerns about Amgen's (NASDAQ:AMGN) proposed $28B takeover of Horizon (NASDAQ:HZNP) and recently ordered Illumina (ILMN) to unwind its $7B merger with GRAIL.
Despite the agency's tougher stance on major mergers in the sector, the FTC appears to have adopted a more benign view of takeovers involving smaller players, especially those with limited financial resources.
In a recent note, Cantor Fitzgerald noted that FTC Chair Lina Khan was quoted recently saying that companies with development-stage or recently launched drugs that may need be acquired to reach the commercialization stage provide "a very different set of facts than instances in which we see acquisitions of existing blockbuster drugs."
Cantor said that they believe Khan's remarks could imply that deals involving takeover targets with "first-in-class" drugs, such as Biogen's (BIIB) $7B deal with Reata (RETA), or those with pre-commercial assets may face less FTC scrutiny than those involving established products.
"We are curious to see if this may factor into the shopping considerations of big pharma towards later-stage clinical or early commercial companies to reduce FTC risks," Cantor added.
During the first half of the year, 12 deals priced over $1B, including eight during Q2. Top of the list for Q2 is Merck's (MRK) takeover of Prometheus Biosciences for $10.8B, following by Astellas's (OTCPK:ALPMF) proposed acquisition of Iveric Bio for $5.9B and Novartis's (NVS) planned merger with Chinook Therapeutics (KDNY) for $3.2B, according to Evaluate Pharma.
More on Big Pharma M&A:
Amgen says FTC has ignored commitments it made to address Horizon deal concerns
Seagen, Pfizer get second info request from FTC on $43B merger deal
Illumina fined $475M in EU for closing GRAIL acquisition
Illumina ordered by FTC to divest GRAIL over competition concerns